On any given night of the week, you can typically find me curled up under a blanket on the couch, rewatching Gilmore Girls for approximately the millionth time. It's not the most productive way to spend my precious after-work hours, I know, but what's a gal to do when a show this good exists? Really though, there are tons of other things I could be doing with that time, and it'd probably do me some good to branch out a bit. I'm not saying it's necessary to be productive every minute of the day, but if I did something besides sitting mindlessly in front of the TV every night, maybe I'd complain less about not having enough hours in the day. So in the spirit of self-improvement, here are 14 at-home activities you can do tonight instead of watching TV.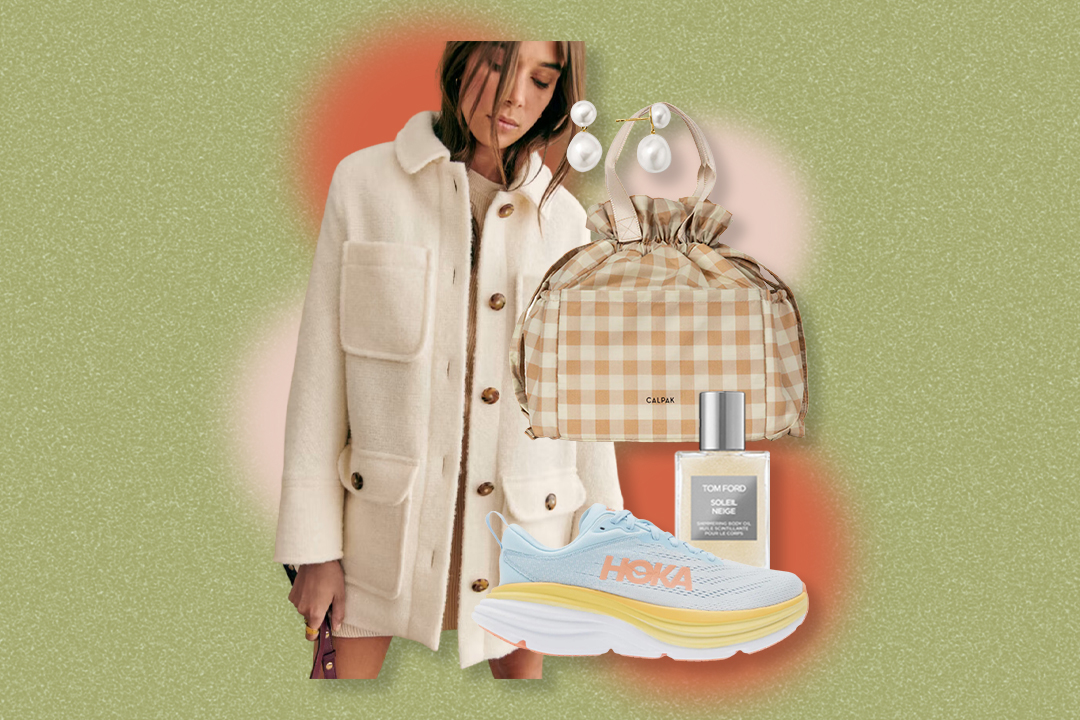 1. Switch Around Your Decor
I firmly believe small changes are one of the best ways to keep your home feeling fresh and interesting, and playing around with your decor makes a great alternative to watching TV at night. This could mean switching some accessories from a bookshelf to your coffee table, moving around pillows and throws from room to room, or even hanging some artwork in a new spot. These small swaps can give your space a whole new look—without you having to buy anything new. Plus, it's a fun way to stretch your creative muscles a bit after a long day at work.
2. Make Dinner a Special Occasion
You've got to eat anyway, so why not make dinner into a fun little activity itself? Instead of rushing through dinner so you can flop on the couch, take the time to prepare something delicious and set the table like it's a special occasion so you can really savor the meal. Whether you're throwing a dinner party for one or sharing it with a partner or roommate, this is the perfect at-home activity to romanticize your weeknights.
3. Journal
Simply grab a notebook and start writing, and I promise you'll feel much better than if you spent that hour watching TV. Journaling can help you set intentions, reflect on your day, or sort through some of those thoughts swirling around in your brain. Not sure how to begin? We've got tons of journal prompts to get you started.
4. Get Outside
Summertime means you've got way more hours of sunlight to work with, so why not spend some of that extra time outside? Whether you've got a backyard patio or a tiny apartment balcony, grab a book or a glass of wine and get out there. After being cooped up inside all day, some fresh air will feel extra sweet.
5. Meal Prep
Not having to cook during the week is the absolute best feeling. Do future you a favor and trade an evening of TV for some meal prep. Whip up a batch of healthy dinners for the week, or prep some yummy lunches you can take to the office.
6. Stretch or Do Yoga
As a former competitive dancer, I'm ashamed of my current level of flexibility. Turns out, going from stretching every day to almost never really does a number on your muscles! Now if I just used my TV time to stretch or work on my yoga practice, I'm sure I'd be back doing the splits in no time.
7. Read a Book
As a kid, I always had my nose buried in a book, but as I got older, I started making the excuse that I never had time to read. In reality, I was just choosing to watch TV in my free time instead. If you, like me, are ready to get back into the habit, might I suggest adding a few of these new summer reads to your TBR list?
8. Practice Meditation
Everybody could use a little more mindfulness in their life. The next time you're itching to switch on the TV, try a quick meditation instead. All you have to do is find a comfy spot to sit, close your eyes, and concentrate on breathing in and out. If you're having trouble keeping your thoughts at bay, try a guided meditation (you can find a ton of these on Spotify!) to help you focus. With a little practice, meditation can help you reduce stress, regulate your mood, and even improve your sleep.
9. Listen to Music or a Podcast
When was the last time you sat down and just listened to something? Not while you're cooking dinner or working out—I mean listening is the sole action. It's probably not one of your usual at-home activities, but simply sitting down and listening to a favorite album or podcast can be super relaxing. It really allows you to focus on what you're hearing and is a great way to disconnect and unwind if meditation isn't really your thing.
10. Organize Something
I don't recommend embarking on a whole-house clutter purge on a weeknight, but tackling a small organizing project can be super rewarding. Pick a spot like your kitchen junk drawer or the area under your bathroom sink, and start by editing out the stuff you don't need. Sort the remaining items using organizers like drawer dividers or storage baskets, and voilà! A task you've probably been putting off forever is all done.
11. Paint or Draw
Grab that watercolor set or sketchbook: It's time to get a little artsy. Whether you prefer painting, drawing, or simply filling in a coloring book, fueling your creative side is a great way to relax and let your mind wander before bed. Plus, you don't have to be the next Picasso to get started. There's no judgment if doodles and squiggly lines are the extent of your artistic abilities.
12. Do Nothing
A concept!!! This goes against every fiber of my busy-body being, but yes, it is OK to simply do nothing sometimes. With everything going on in the world, our brains could use the occasional break from mental stimulation. Slap on a face mask, kick back, and just chill for a bit.
13. Go on a Walk
Especially after sitting at a computer all day, your body will appreciate a little movement. Instead of flopping in front of the TV right after dinner, make evening walks part of your routine. After all, hot girl walks aren't limited to daytime hours.
14. Get an Extra Hour of Sleep
As soon as I hit my mid-20s, getting eight solid hours of sleep suddenly became very important to me. If you're prone to late-night Netflix binges, that TV time is cutting into your precious beauty rest. Instead of switching on the TV to unwind before bed, use that time for an extra hour of sleep. It might take some getting used to, but cutting out screen time before bed can help your brain get ready to slow down and rest.