I've made my fair share of silly purchases. Heck, during COVID-19 lockdown I ordered a Lululemon belt bag specifically to wear while hiking, despite the fact that I only participate in said activity about twice a year. I blame cabin fever.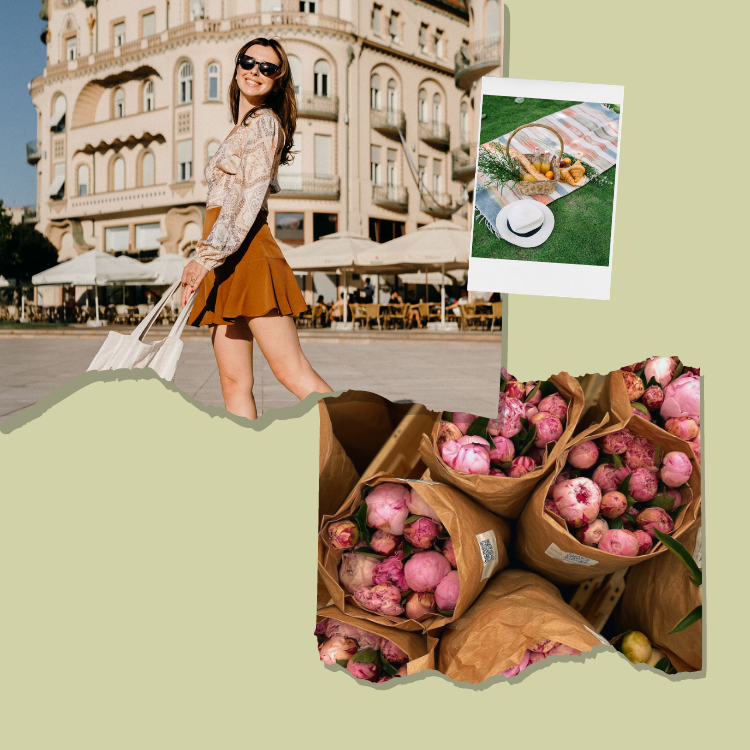 read this if you're in your saving era this summer
But there's one purchase that never leaves me with buyers remorse, and it's probably not what you'd expect.
Storage baskets.
I know what you're thinking. At face value, this is not a sexy buy. Insisting that a basket is going to give you more satisfaction than a shiny, new bar cart or a luxurious throw blanket is like saying you'd rather go home with Bill Hader than Chris Evans.
Regretfully, I can't personally speak to Bill vs. Chris, but as an owner of more than a dozen storage baskets I can confidently say that they're the one decor piece that I've found new and interesting ways to use again and again. Ahead, I've rounded up six ways to make use of them around your home.
1. DIY a Coffee Table
Using an upside down basket for a coffee table is a genius hack if you're on a tight budget (I have a similar setup in my "library" room and it cost me a whopping $12!). Plus, if you decide to replace them with a true coffee table down the line, you'll simply gain two great storage baskets back, rather than having a clunky spare piece of furniture. I particularly love this idea for a small space since they're so easy to move around.
2. Hide Electronics and Cords
Nothing messes with a room's mojo quite like a tangle of electronic cords and miscellaneous plugs. Since they're pretty unavoidable, the best solution is to make them as discreet and tucked away as possible. Enter: the storage basket. I'd recommend choosing a fairly tall and deep option to avoid any messy overflow, or you can take it a step further and opt for a basket with a lid.
3. Use as a Planter
Planters are expensive—this is one of the things no one ever tells you before you grow up. Baskets are an incredible alternative to the typical ceramic planter, and they work beautifully with greenery to give a relaxed, boho vibe to the rest of your space. Just make sure to use a plastic saucer to prevent any water from leaking.
4. Keep Extra Blankets Within Easy Reach
This tip works in just about any living room, no matter the size, style, or color palette. A basket of cozy blankets feels immediately inviting, and makes it easy to tuck away extra throws and pillows in the warmer months when you don't necessarily need extra layers on your couch.
5. Corral Daily Clutter
I don't know about you, but my coffee table is almost always full of books, phone chargers, lip balm, notepads, and other random items I collect throughout the day. Rather than waking up to cluttered surfaces, I keep baskets around any tables in the house that seem to collect odds and ends so that I can simply corral them in one vessel at the end of the day. It's not exactly cleaning, but it's definitely a mood booster.
6. Add Under-the-Sink Bathroom Storage
At this point in my life, a bathroom sink with drawers and actual storage is merely a pipe dream. While it's not quite the same as a double vanity, adding an oversized basket to a petite bathroom with a pedestal or wall-mounted sink offers a go-to place for keeping extra toilet paper, hand towels, and soaps in easy reach.
The Everygirl's product selections are curated by the editorial team. If you buy something through our links, we may earn an affiliate commission, at no cost to you. We only recommend products we genuinely love.