As breathtaking as an abundance of fresh flowers may look in wedding photos, the cost they give to both your wedding budget and the environment is high. Aside from the flowers themselves being pricey, elaborate arrangements can require extensive labor on the part of your florist to create. Not to mention, since fresh flowers have short lifespans, you can really only use them once. Fortunately, there are many stylish faux alternatives that you can choose from. Read on to learn about some fresh floral dupes that you can incorporate into your own big day.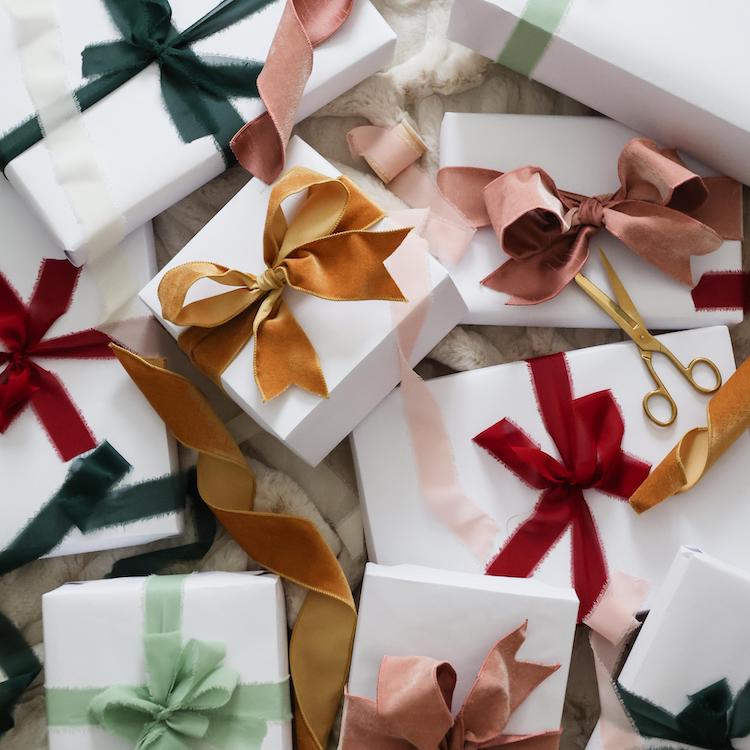 the perfect gifts for everyone—and we mean everyone—on your list
Silk & Paper Flowers
Nowadays, faux flowers are more convincing than ever before. Silk and paper flowers work well in bouquets and as wall decor, and can be used in floral walls. Silk Flowers Factory offers an array of silk flower products, including everything from single stems and garlands to floral arches and flower girl dresses.
An overhead hanging installation can also be an exciting faux floral addition to your wedding. Interestingly, when coated in beeswax, silk flowers become food-safe, making them great accents to cakes. For both silk and paper flowers, there are many DIY resources available.
Greenery
On the whole, greenery will typically be less expensive than flowers, meaning that budget-conscious brides should incorporate it whenever possible. Eucalyptus and ferns look stunning in bouquets or as table garlands at the reception. A combination of both large and small pillar candles alongside greenery will ensure that your tables look and feel very "done," without the extra dollars coming out of your wedding budget. If you feel like incorporating the still-strong succulent trend into your wedding, you can include them as part of boutonnieres, place settings, centerpieces, or escort cards.
Fruits
Make your centerpieces resemble an uber-stylish Farmer's Market haul by mixing and matching oranges, lemons, plums, pomegranates, grapes, pears, or even pumpkins. Alongside the fruit, you can intersperse smaller, less expensive leaves and flowers (think: lemon leaves, olive leaves, carnations, roses, and lilies). You could even throw in some pinecones, which look especially fitting at a fall wedding. When it comes to the fruit, the more seasonal, the better! Some particularly adventurous couples will even make vegetable-centric centerpieces which can include cabbage, carrots, and artichokes.
When Only Fresh Blooms Will Do…
Don't fear, as all is not lost for your wedding budget. There a few strategies you can use —  including being upfront with your florist about how much money you've allocated to flowers. A skilled florist will be able to help you find close replacements for more expensive types of flowers. Only request varieties that are in season, as they usually will be less expensive. In addition, if you use fewer types of flowers throughout the wedding (perhaps two varieties instead of four), your final bill will likely be lower, as florists can often buy in bulk and the arranging is simplified.
Finally, if the thought of your dream centerpieces going to waste the day after your wedding makes you sick, consider trying out Bloomerent. This innovative service delivers wedding centerpieces to give them a second life at another wedding. The first bride (who creates the arrangement with a Bloomerent florist), gets 10 percent back on the price of the flowers when someone else picks them for their own wedding; the second bride (who chooses the centerpieces from Bloomerent's online selection), gets 40 to 60 percent off what you would pay at a regular florist. Either way, you get fresh flowers at a lower cost, which is a wedding win for everyone involved!