I love cuddling up with a good book at the end of a long day as much as the next book-obsessed gal but, sometimes, I just can't focus on the words on the page. It's just as bad as reading the same page of a college textbook five times because you can't pay attention. Enter the podcast. A medium of media not confined to biographies and interviews anymore, fictional podcasts can take you away to faraway lands or into the heat of a steamy romance all through the power of audio. And you don't even have to lift your finger to turn the page.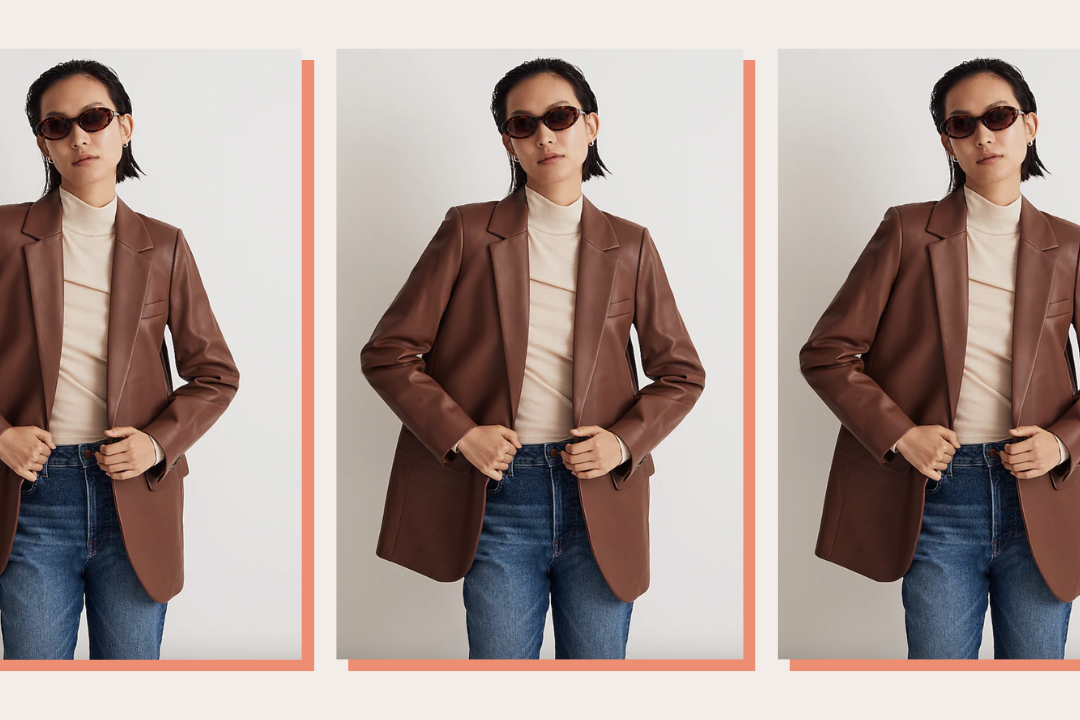 time for your fall wardrobe update!
Whether you're looking for a lighthearted comedy, a riveting thriller, or a macabre mystery, it's not hard to find a fictional podcast. But we picked out the best ones anyway. Here are 12 of the best fictional podcasts for the minutes, hours, or even days you want to get lost in someone else's story.
As a thriller lover myself, I know you can't talk about the best of the best of podcasts without mentioning Limetown. The podcast follows reporter Lia Haddock as she investigates the disappearance of over 300 people in the little, seemingly innocent village of Limetown. The Roanoke-esque story includes Haddock's "newscasts" and interviews with townspeople as she attempts to uncover the truth of what happened that day. Similar to The X-Files, each episode follows detectives, journalists, and police officers trying to find someone who can reveal any clues to what happened. But every town has its bad apples and not everyone is telling the truth. Since this disappearance took place about 10 years prior to the storyline, the episodes feel as if they're switching from the past to the present. With Lia's occasional check-ins and realistic-sounding reports, you might even forget you're listening to a work of fiction.
I love love but not being ghosted. So does Lucy, the protagonist in this cute little rom-com centered around election season. Lucy works for the Governor of Texas and loves her job. But even high stakes professionalism can't stop her from going out with the governor's son… who then promptly ghosts her. Now, several years later, the governor is running for president and the only way to keep him afloat is to enlist the help of Lucy's short-lived flame, Lincoln. Using the power of his public approval and undeniable sex appeal, Lucy convinces him to travel the country on his dad's campaign trail. As the two struggle with retaining enough votes and celebrate their victories along the way, Lincoln begins to regret leaving Lucy after their first date. For fans of Red, White, and Royal Blue's blend of romance and politics, this is a must listen.
If you need a break from the typical crime drama but still want a little bit of mystery–mixed with some laughs–then Unwanted is what you want. When two good-for-nothing slackers, Ben and Grant, run into a woman with their car, they see an opportunity. As it turns out, this very woman is a convicted murderer on the run, Shelly O'Keith. The two devise a plan to turn her in for a $1 million prize but the problem is they really just don't have the experience for the job. Will two slackers actually come through for the money? Or will O'Keith make them her next victims. If you're expecting the predictable with this podcast throw your expectations out the window.
Think The Devil Wears Prada but make it intergalactic. Inkwyrm, a fashion publication giving readers the hottest looks from space, is as concerned with this season's hottest labels as they are with its salacious scandals. Annie, the head of the publication, delivers the drama while Mella, her PA, gets much more than she bargained for when she initially applied for the job. Dealing with an overbearing boss is one thing but having to watch your back every time you meet a cutthroat coworker? Definitely less than fashionable. Through it all, Mella keeps her head held high as she encounters snobby models, former starlets, and even some sinister plotting. If you want to stop thinking of your job and focus on a completely fictional position that probably won't exist in our lifetimes, slam that laptop shut and tune into Inkwyrm.
Especially on a rainy fall day, there's nothing more relaxing than enjoying a cup of tea and brewing over a drama. The Amelia Project is the perfect podcast to accompany your earl gray. A delightful blend of mystery and dark comedy, The Amelia Project follows a company with the sole purpose of faking peoples' deaths so they can rejoin society with a new identity. In the first few episodes, you're introduced to members of the eponymous secret agency and the clients' desperation for a way out of their own lives. Though there's humor, don't mistake this podcast as a lighthearted mystery; with an eerie voice message announcing "Congratulations, you've reached The Amelia Project" to kick off each episode, you'll feel as if you're actually listening to a phone call between the agency and someone who believes they have no way out of their current identity. So sit back, get lost in the compelling storyline, and have a drink—though some hot chocolate may be more appropriate than tea this time.
This podcast is the reason I can never look at Burger King the same way ever again. When Arnie somehow, some way falls into a magic portal behind this very same fast-food chain restaurant, he's plunged into a world with wizards, elves, hunger ghosts (you'll have to listen to figure out what that means), and even more weirdly wonderful creatures. Instead of trying to get back to Burger King, Arnie decides to capitalize on the restaurant's Wifi signal and start his very own podcast from the land of Foon. Despite its hilariously anticlimactic name, Foon is filled with its fair share of "magical delights" and interesting characters for Arnie to document in his podcast. For fans of Guardians of the Galaxy, this work of fiction blends sci-fi elements, comedy, and talking animals for a wacky, feel-good time.
Gleeks and Broadway fans, buckle up for this musical delight. In 36 Questions, none other than THE Jonathan Groff and Jessie Shelton star as two main characters falling out of love with each other. The first opens as Judith (Shelton) confesses she lied about her identity to her estranged husband, Jase (Groff) and wants him to hear her out. In an attempt to save their relationship they turn to the 36 questions test, a series of queries designed for strangers to fall in love with each other. Through the power of catchy tunes and ballads, the two test the boundaries of their relationship and learn how well they really know each other. Quick tip: listen to these episodes during a walk or workout to really feel the music.
Comedy and sci-fi fiends, buckle up and get ready for the adventures of Kilner and Samantha in We Fix Space Junk. As a self-proclaimed pro smuggler, Kilner knows all about thinking on your feet and sweet talking yourself out of any situation. As a fugitive, Samantha is reluctantly along for the ride. When the two join forces to travel the galaxy, they begin to act out the law-bending and straight up law-breaking adventures of their dreams. Between space cowboy-esque battles and learning how to fix their starship, there's never a dull moment in this show. I love how each character outside of Kilner and Samantha is also developed enough to care about throughout the series and how fast the plot moves along. If you're looking for a lighthearted comedy that celebrates the spirit of adventure, look no further.
For sci-fi fans looking for great fiction set in space, I've got you. Spaceships tells the story of the aftermath of the death of every species in the galaxy. Morbid, yes, but things get more interesting when their spaceships travel the galaxy in search of them. Yes, this podcast is all about the conflicts and misadventures of talking warships and vessels. From holding each other hostage to questioning a crewless existence, our metal-made heroes face the frustrations and seemingly impossible life without any other living creatures. Despite its focus on a mythical mass extinction, this podcast features hilarious dialogue and banter between ships.
One look at the name of this podcast and I can't think of a better combination (though it could be a little unconventional. Each episode starts off with a charming beat worthy of tapping your foot too and delves into dialogue and banter that makes you feel like you're overhearing two friends chatting over a drink. The story follows Josephine, a girl who's unlucky in love, as she meets Malik, an awkwardly cute ophthalmologist and proceeds to go on a series of dates with the guy. As the two settle into a relationship, they face a decision that can possibly drive them apart. Will they or won't they stay together? Will love win in the end? You'll have to listen to this feel-good podcast to find out.
When a globetrotting German magic enthusiast becomes caught up in a series of misadventures, he encounters crime, hilarious characters, and friendship. With the help of characters like an American conman, an engineer, a disappearing French magician, and even a duck, the gang navigates the world of 1940s Germany. This podcast is also meant to be satiric so you'll be sure to get out a few chuckles here and there as you listen.
I love this podcast because it has the same vibes as How Stella Got Her Groove Back, just a little more to the point. Claire's life is going exactly as she planned. She has a great job, a good man, and the wedding of her dreams in a few days. Well, until she discovers her fiance is cheating on her. Heartbroken and committed to the spirit of acting like a boss, Claire decides to go on her honeymoon anyway—by herself. Throughout her solo couple's tour of Italy, Claire meets plenty of interesting characters, including a dashing dancer and an alluring tour guide. With an atmospheric narration that makes you feel like you're along with Claire on an Italian vacation, Honeymoon for One has the same laugh out loud lighthearted feel the rom coms of the 2000s had.