Every year, I make it a goal to read 100 books. And for the past few years, I've been lucky enough to hit that goal, surpassing it in November of this year. I owe part of that to increased time at home. And I have the reading habits I have established to thank for it. But what's really made it possible is the books themselves.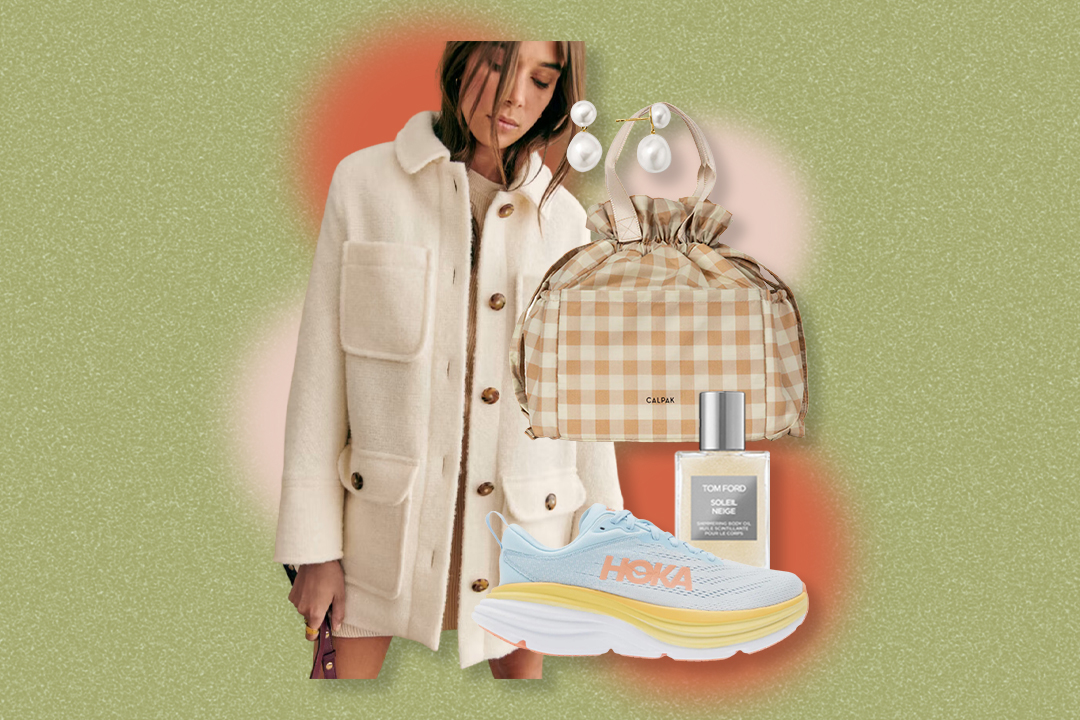 This year, I have picked up so many books that I haven't been able to put down. And now, I'm giving you a recommendation in every genre so that you can get lost in a book (or a few) and hit your reading goals, too.
Fantasy
Emily Henry
We all know Emily Henry from her bestselling rom-coms, but she started her career as a young adult author. I decided this fall was the perfect time to read one that I hadn't yet gotten to, and this story of forbidden romance, ghostly encounters, and family curses did not disappoint.
Jack "June" O'Donnell has always been told to stay away from the Angert family, but when she runs into Saul, she begins to question why. June and Saul's connection quickly grows deeper, and they find that the magic, ghosts, and coywolves of their Five Fingers, Michigan, town are conspiring to reveal the truth about the curse that has plagued their families for generations. As June and Saul travel through time and to alternate worlds, they must decide if it's time for them—and all the O'Donnells and Angerts before them—to let go.
General Fiction
Laura Hankin
The perfect read for anyone who can't get enough of the Britney Spears and Justin Timberlake drama, The Daydreams is a deliciously entertaining novel about the challenges of being in the spotlight.
A lawyer in Washington, D.C., Kat has put her past as one of the four stars of the popular teen show The Daydreams behind her. But when the fans demand a reunion special, Kat can't help but be pulled back. As Kat, Liana, Noah, and Summer rediscover the magic of the show, old secrets threaten to resurface—including the real reason behind the show's downfall. Will this reunion be a chance to make things right, or will it be the biggest mess the world has ever seen?
Historical Fiction
Ann Patchett
The setting of Ann Patchett's latest novel—a theater company and a cherry orchard in Northern Michigan—shines in this story of ambition, fame, family, and romance.
When Lara's three daughters return to the family's cherry orchard in Northern Michigan in the spring of 2020, they beg their mother to tell them the story of Peter Duke, a famous actor with whom Lara shared both a stage and a romance years before. As Lara recalls the past, her daughters realize that they had the story wrong all along.
Literary Fiction
Ann Napolitano
The perfect book club read, Hello Beautiful, is a sweeping story about mental health, family loyalty, and the challenges and power of love.
Forced to grow up in the shadow of his deceased sister, William Waters escapes to college on a basketball scholarship. There, he meets Julia Padavano and is quickly embraced by her entire family, especially her three younger sisters. But when darkness from William's past surfaces, Julia's plans for their future and the sisters' unshakeable loyalty to one another are jeopardized. Will the four Padavano sisters find their way back to each other when it matters most?
Magical Realism
Ashley Poston
The Time Traveler's Wife. About Time. And now, The Seven Year Slip. There's just something about two people who are meant to be together being kept apart by something they have no control over: time.
When Clementine moves into her late aunt's apartment, she is shocked to find that she isn't alone. Iwan lives there, too—seven years in her past. Despite this, Clementine cannot help but fall for this man with kind eyes, a Southern drawl, and a taste for lemon pies. After all, love is never a matter of time—but a matter of timing.
Nonfiction
Rainesford Stauffer
All the Gold Stars is a must-read for anyone who strived for straight A's as a child and has found themselves missing that validation as an adult.
Ambition—the need to achieve—is woven into America's fabric from our first gold star assignment to acceptance at the "right" college to the coveted promotion. Through the personal narrative of her own ambition crisis and interviews with students, parents, workers, psychologists, and labor organizers, Rainsford Stauffer looks at how ambition is driving the burnout epidemic by funneling our worth into productivity, limiting our imaginations, and pushing us further apart. All the Gold Stars invites us to reconceive ambition as rooted in caring for ourselves and others.
Romance
Sophie Kinsella
A woman so burnt out she briefly thinks becoming a nun is the answer? A mom convinced kale smoothies, alcohol detoxes, and oceanfront yoga will solve all of her daughter's problems? A man determined to solve his own burnout with the exact opposite strategy? No one writes laugh-out-loud funny like Sophie Kinsella.
After yet another day spent answering inane, "urgent" emails and being pestered to participate in the corporate employee joyfulness program, Sasha breaks down spectacularly. Forced to take time off, she decides the perfect place to rest is the seaside resort she loved as a child. But it's the off season, the hotel is a dilapidated shambles, and she can't focus on her relaxation techniques when the only other hotel guest, a grump guy named Finn, is watching her every move. When curious messages appear on the beach, Sasha and Finn are forced to talk—about their time there as children, how they got so burned out, and the chemistry between them that they can't ignore.
Speculative Fiction
Sophie Cousens
If I had to choose one book I read in 2023 that I know will stay with me forever, it would be The Good Part. A modern day 13 Going on 30, Sophie Cousens' latest will make you laugh, it will make you cry, and most of all, it will make you want to live.
At 26, Lucy Young does not know how much longer she can handle working a dead-end job, going on disastrous dates, and living in a damp flat shared with flatmates who never buy toilet roll. When another bad date lands her in a storm with no money for bus fare, she seeks shelter in a tiny shop where she stumbles upon a curious wishing machine and asks it to let her skip to the good part of her life. The next morning, Lucy wakes up to a handsome man, a high-powered job, the perfect little boy and baby girl—and her own 40-something face. As Lucy embraces this new life, she has to ask herself: Can she go back, and if so, does she want to?
Thriller
Ashley Audrain
The Whispers is a gripping thriller about the pressures of motherhood and career all women face that only The Push author Ashley Audrain could have written.
Xavier Loverly has tumbled out of his bedroom, leaving him in a coma. Already ostracized from their small community due to her prioritization of her career and lack of interest in playing with her children, Whitney sits at Xavier's hospital bed, refusing to talk to anyone. Back home, their friends and neighbors are left in shock, each confronting their own role in the events that led up to the accident. Over the course of one week, we hear from Whitney and three other women, all struggling to build the best lives they can amid societal pressure, complicated relationships, and the quiet sacrifices of motherhood.
Young Adult
Emma Lord
Filled with an unforgettable friend group and a true friends-to-lovers romance, Begin Again is a coming-of-age story that is sure to inspire both teens and adults.
As usual, Andie Rose has a plan: Transfer from community college to Blue Ridge State, major in psychology, and become an iconic self-help figure. But things only get more complicated when Andie learns her boyfriend transferred from Blue Ridge to community college, her roommate doesn't have a major, and her coffee-guzzling grump of an R.A. needs to learn how to take a break. As Andie starts to find the power of her voice as the anonymous Squire on the school's legendary pirate radio station—the same one her mom founded years before she passed away—Andie learns that not all the best laid plans are necessarily the right ones.
LGBTQ+
Haley Jakobsen
Old Enough by Haley Jakobson is a debut novel about friendship, queer love, and past trauma that is as heartwarming as it is heart-wrenching.
In the second semester of her sophomore year of college, Savannah "Sav" Henry is getting closer to the person she wants to be. She is finally out as bisexual, is making friends with other queers in her dorm, and is maybe even ready to move on from her first queer situationship to the crush she has on Wes from her Gender Studies class. But when she learns that Izzie, her best friend from childhood, has gotten engaged, Sav is forced to reckon with what happened between her and Izzie's older brother when she was 16.
Women's Fiction
Meg Mitchell Moore
A gripping page-turner following a family of actors, Summer Stage brings the drama both on and off the stage.
Amid strained relationships and complicated secrets, Amy, her brother Timothy, and her daughter Sam all find themselves on Block Island for the summer, working on a production for the island's storied theater. As they work together to ensure the play is a success, Amy, Timothy, and Sam are forced to grapple with their desires for recognition and fortune, stand up for what they believe art and fame actually mean, and discover what they really want out of life.