Practically nothing about this year has felt normal, and, unfortunately, there's no real end in sight as far as that's concerned. As COVID-19 cases spike across the country, more families and groups of friends may be considering calling off their usual Thanksgiving plans this year (or just taking action and doing it). And that means that, maybe more likely than in most years, you might find yourself without any plans when Thanksgiving comes around. No fun and casual Friendsgivings, where the food is fine, but the company (and booze) steals the show. No holiday travel, fighting your way through the airport or hitting the road right after work to make sure that you make it in time. No extended family (or large chosen family) get-togethers, where you and your cousins act like kids again and conversations can get more than a little heated.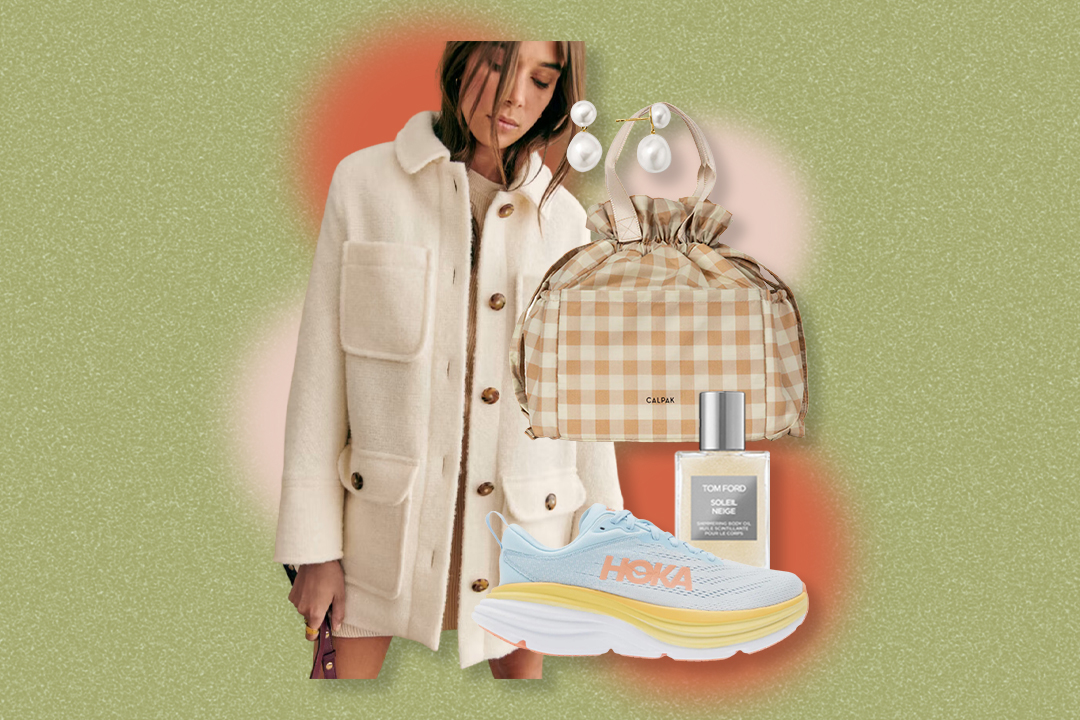 For some, a quiet, solo Thanksgiving might sound like a dream. But for others, the realities of holidays and milestones in 2020 feel unbearably hard. If you're celebrating Thanksgiving solo this year, there are still some things you can do to make it more fun than lonely—no matter what you think of a solo holiday.
1. Put together a really fun menu
If you're planning to cook something on your all alone Thanksgiving, make it something fun. Maybe you've been anxious to try a new, complicated recipe—today's the day. Maybe you're looking to recreate a comforting classic to perk you up a little on a day you wouldn't normally spend alone—that's fair game too. Whatever you choose, make sure it's something you're looking forward to. It'll make it more fun than tedious and give you something to do the day of.
Turn on our Thanksgiving playlist and get cooking.
2. Take things virtual
Yes, as a society, we've generally all moved on from the Zoom happy hours of the spring, but if you can't get together with friends and family members in person, consider opting for phone calls, texts, or video chats with your loved ones that day. Maybe you'll have dinner together virtually, rather than in person, or maybe it's just a quick catch up with someone to plan a potential Thanksgiving celebration next year.
3. Ignore it altogether
Hey, a solo Thanksgiving means it's all up to you. If you'd prefer to just ignore the day altogether, instead of celebrating in literally any way whatsoever, we're here to support you. There are no rules this year!
4. Order your favorite takeout
Does cooking feel more like a chore than a stress-reliever? Forget it. Instead, order lunch or dinner (or both, who's to judge) from your favorite restaurant. You'll get a meal to look forward to, a break from your rotating list of three or four pandemic dishes, and a bit of a holiday treat.
If you'd rather do some cooking, but don't want to have to start from scratch, a meal kit box like the Blue Apron Thanksgiving box could be the right mix of cooking and takeout.
5. Volunteer (safely and socially distanced) or donate
Lots of people regularly celebrate Thanksgiving by volunteering or donating to causes they care about. You don't necessarily have to scrap those plans this year just because the day will look different. If you're able to volunteer in a safe way, that's totally an option. But if you feel like that's not something you can do as normal this year, consider making a donation (or a few if you're able) to organizations or causes that might need a little extra support this year.
6. Plan the coziest night in
If you're staying home, you might as well lean into it. Plan a cozy night in for yourself. Put on your comfiest outfit, make or order a good meal, settle in a for a movie marathon—maybe watch every Harry Potter movie, all of the Friends Thanksgiving episodes, or a selection of your favorite (or cringey-ist) holiday movies (Hallmark and Lifetime are already all holiday movies, all the time)—and embrace a night in. Sure, you've probably had many nights in so far this year, but do what you can to make the day feel different from your usual night of TV.
7. Drop treats off for friends, family, or neighbors
Just because you aren't gathering with anyone this year, doesn't mean that you still can't include them in your day. Love to bake? Make some extra pies or other Thanksgiving treats for friends, family, or neighbors and leave your treats by their door. It'll brighten their day for sure, and might make yours a little happier and more fun as well.
8. Shop Black Friday from home
Missing out on your usual Black Friday shopping plans? Browse the sales online this year from the comfort of your couch in cozy PJs. It may not be the same as heading out to the stores, but, frankly, you may decide you like cozy Black Friday shopping even better.
9. Find small ways to celebrate
It is Thanksgiving after all. Consider making a gratitude list and posting it somewhere you'll see it regularly. Or, if you'd rather, opt for a sort of real-life gratitude list and tell the people in your life how thankful you are for them.
10. Make self-care your focus
This has been a very hard year. No matter what your plans are on Thanksgiving, make sure that you're focusing on taking care of yourself. Stay away from social media if you need to, get out and go for a (safe) walk, sleep in, exercise (or don't). Do what you need to do to make yourself feel cared for.
11. Find time for holiday fun
Whether you're looking forward to your alone Thanksgiving or dreading it, adding a little holiday fun into your long weekend can make it a bit better. Watch a holiday movie marathon, shop Black Friday deals, or make a cup of cocoa. Need more ideas? We created an entire holiday calendar that will take you through the end of the year.
12. Know that things may be different next year
This year is different for most people and there's no doubt about it. But that doesn't necessarily mean that next year will be more of the same. Depending on our ability to get the virus under control, holidays could potentially look different next year than they do this year. Embrace the differences this year and try to find the best in them. Next year probably won't be "back to normal" (whatever that means), but we could potentially be in a different situation than this one.