Everyone loves the idea of a double date. You, your friend, and both of your partners all hanging out at once—what could go wrong? As somebody who has been on my fair share of more-than-awkward group dates over the years, I can tell you the possibilities are, unfortunately, endless. I've spent hours over traditional restaurant-style dinners searching for a single crumb of common interest to keep the conversation going. I planned and hosted a wine night date that ended in flames once the alcohol got flowing. There were no activities to distract from the very real (and very unknown to me) issues that my invited couple friends decided to air out in my living room. The list could go on, but I promise I'll spare you.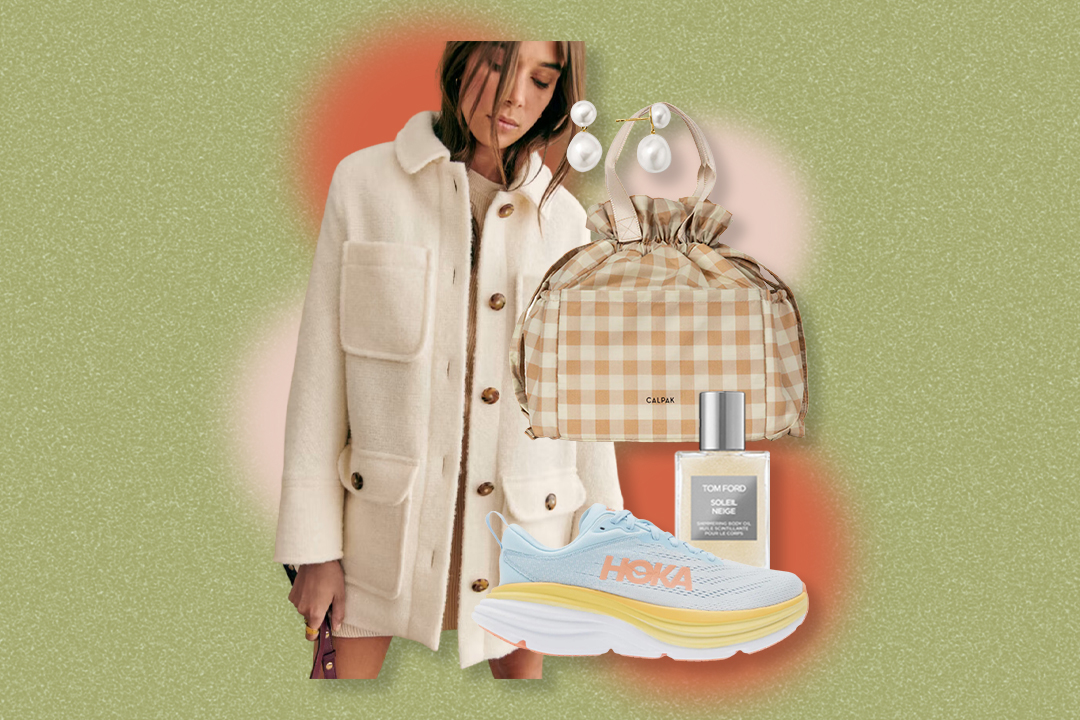 With luck hiding from me on the daily while planning these dates, I made it my mission to find activities that were genuinely fun—and allowed my partner and I to get to know the other couple better, regardless of our comfortability with them at the beginning. Now, I can confidently present to you a list of 7 double date ideas that are guaranteed to engage everyone, or at the very least, leave you with memories to laugh about for years to come. I've personally been on each of these double dates, so don't worry—they are tried and tested.
1. Bust Out Your Bowling Shoes
Flashing back to your elementary school birthday party days? Same—but it isn't a bad thing. There is a reason bowling has stood the test of time as a classic group activity: It simply embodies every aspect of a fun night out. Want to share a pitcher of your favorite beer or grab a cocktail? Done. Need an activity to break up the awkward silence of partners who don't know each other? Provided. No matter how well you play the game, there is always something to talk about (and a little healthy competition to get the blood pumping!).
2. Team up at a Local Trivia Night
I wasn't sure what to expect when I ventured to a local bar with my fiancé for our first double date trivia night, but I left a self-proclaimed fanatic. While I didn't know some (let's face it, most) of the questions on the sheet, I got to enjoy some bar food, drinks, and great side conversations. The key? You are given designated topics of conversation that naturally expand and allow you to get to know the other couple—and your partner—that much better. You may not win, but personally, I think that makes it more fun. The collection of seemingly-useless knowledge you'll get to impress your friends with later is an added bonus.
3. Host a "Cook Off'
Put a spin on "dinner and drinks" by cooking up the courses yourselves. Pick a theme, dress the part, and come with your ingredients ready to go. Start with cocktails, move to appetizers, entrees, and finally desserts. Both couples can contribute two of the courses and see whose creations fit the theme—and tastes—the best. This is the perfect way to host a killer double date and bring your favorite Food Network show to your own kitchen all at once! Take the pressure off by researching some great takeout options near you… you know… just in case.
4. Find a Festival
Festivals and fairs are wonderful ways to get moving and experience local culture with a group! Whether you choose a Renaissance Fair, Art Festival, or food-specific event (like the Traverse City Cherry Festival, anyone?) you'll be surrounded by activities to keep the momentum going all day long. Pick up a souvenir from a booth, immerse yourself in the history of your area, and allow yourself to fully buy into the festival fun. Also, the cute photo opportunities at these events are endless, so your fun can live on—for better or worse.
5. Release your Anxious Energy with Axe Throwing
Okay, hear me out. While axe throwing may not sound like a traditional date activity, I know first-hand how meeting my fiancé's coupled friends can drum up the nerves like no other. A personal favorite on this list, axe throwing is active and surprisingly safe. It is also something that pretty much nobody is good at. There are no expectations to succeed, and the novelty of the fact that you're allowed to throw axes into a wall pumps your adrenaline and focuses your energy on the task at hand—not whether or not your partner's friend thinks you answered their last question awkwardly.
6. Find a local concert or open mic
There is something so exciting about discovering a new artist and suddenly needing to add them to every playlist you've ever made. What's even better, is discovering those artists in or near your city! Odds are scouting out some live music at a bar, concert venue, or coffee shop will be easier than you'd expect. Choose an artist you know (or maybe one you don't), a cute concert outfit, and let the good music and good company commence. Who knows, you may just find the anthem of your coupled friendship.
7. Go See a Play
Not interested in being up on your feet, but want something a little different than a movie theater or Netflix? Hit up your local theater scene for some live entertainment. Art is always a great conversation starter, and there is something out there that appeals to every taste. From musical lovers to opera connoisseurs, there will be no shortage of options to choose from on date night. Live entertainment is great for a first double date, because it allows you to get comfortable with the group dynamic in a situation that requires little actual speaking! Compile a list of your local community theater and touring Broadway productions and put them to a vote. Whether you love it or hate it, the production will be something easy to talk about over drinks before you head home.