For some couples (I call them the "unicorn couples"), being stuck inside 24/7 due to the cold weather means doing the nasty more than you did when you were first dating. But for most couples, this time of year means a lack of motivation and an abundance of takeout and cookies. In other words, your sex drive (and overall intimacy in the relationship) might be on the lower side these days.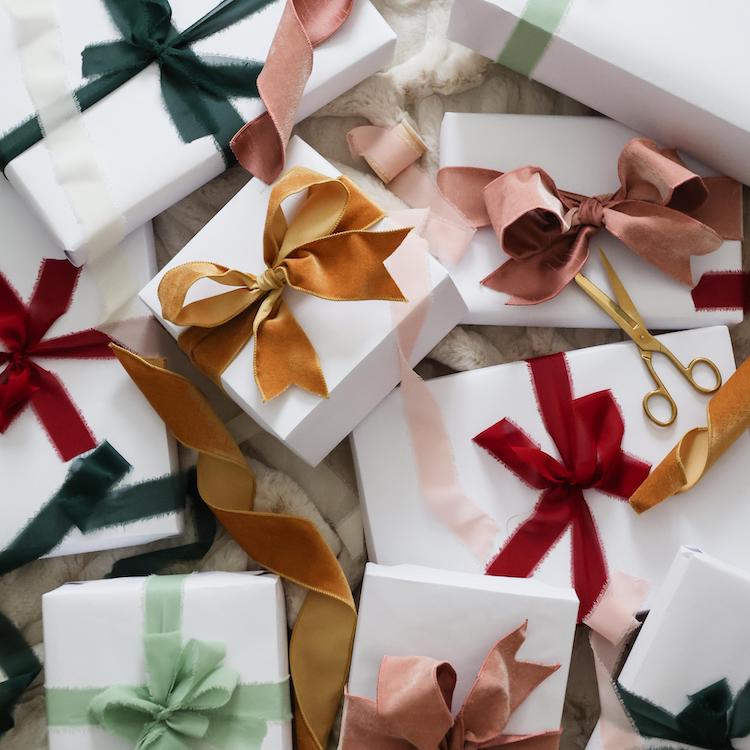 the perfect gifts for everyone—and we mean everyone—on your list
But with chilly temperatures outside, it's also the perfect time to reignite that spark with a little cozy night in. Whether you're newly dating or have been together for decades, consider this the comprehensive checklist of everything you need for the romantic night you deserve (BTW, the same rules apply if you're indulging in a night of self-love too). Get in the mood, light a candle (more on that below), and have a romantic date night in, thanks to these spark-igniting must-haves.
1. The right scent
Candles not only set a romantic ambiance thanks to dim lighting and flickering fire (there's a reason the sex scenes in every rom-com include candles), but sensuality is also about awakening each of the senses, and that includes smell. While some scents might be arousing based on a personal memory (like rose from the perfume you wore on your wedding night or vanilla from a lotion you used on your first trip away together), other scents might act as aphrodisiacs. Look for candles with spicy notes like sandalwood, luxurious scents like ylang-ylang, or relaxing scents like cashmere.
Heretic
Infused with uplifting and energizing scents like lemon, Italian bergamot, ylang-ylang, and sandalwood, this candle aims to excite the mind.
Sunday Riley
This candle isn't just made to set the mood, it's also for play. Light the candle for the relaxation benefits of linden blossom, honey, and vanilla, and then blow the candle out. Once the wax cools, use it as a sexy massage wax.
Homesick
Fig, cashmere, and red currant complimented by woody patchouli help set the mood, making it the perfect candle to light on a night in with your partner (or by yourself).
2. Bath (or shower) essentials
Foreplay is not just about the 10-30 minutes leading up to sex; it's about building anticipation throughout the entire day. Set yourself up to feel your best by indulging in some self-care in the bath or shower. Try dry brushing, exfoliating with bath salts or body scrubs, and massaging in an oil. Oh, and don't forget to check yourself out in the mirror (confidence is the #1 best sex hack!). Plus, a relaxing bath or steamy shower can be part of the romantic night if you want to bring your significant other with you. After all, sex is self-care.
Briogeo
Spend some extra time in the shower pampering yourself with this deep conditioning hair mask that helps to strengthen damaged hair and prevent future damage.
goop
Prepare yourself a bath to take the edge off. Immediately after, you will feel more at ease and your skin will be nourished, hydrated, and visibly soft.
Herbivore
The light vanilla and coconut scent of this candle can help relax your body and mind. Plus, with coconut milk as its base, you will be left with luxuriously moisturized skin.
3. Luxurious beauty products
Speaking of confidence, how much pleasure you feel is not determined by how you look to your partner, but it can be determined by how you feel about yourself (your partner is going to think you're smokin', no matter what). Invest in products that make you feel good, whether it's a full face of makeup, a brightening facial treatment, a spritz of perfume, or a texture spray to DIY bedhead. After all, beauty is not about what we think we have to do to look good; it's about indulging in ourselves (because we're worth it) and remembering how attractive we are (from the inside out). Get your glow on with the beauty products that make you feel your very best.
4. Music to set the mood
It's no surprise that music dictates the mood. How else would we know to feel hopeful and excited if the rom-com didn't include Why Can't I by Liz Phair, and would we even burst into tears if My Heart Will Go On didn't play at the end of Titanic? Would Jaws be so scary without the daunting theme song, or would the rose ceremonies on The Bachelorette feel as dramatic without the suspenseful soundtrack? Music tells us how to feel, and that goes for getting in the mood too. Make a playlist of the songs that make you feel confident, sexy, and romantic, or turn on our "Get Sexy" playlist, filled with all the songs 13-year-old you were scandalized by (in the best way).
5. Lube
At The Everygirl, we are big advocates for the fact that everyone (yes, everyone) should at least try lube. One of our editors even went so far as to say, "Personal lubricant is not a choice in my book; it is a necessary tool for sexual pleasure and health. Lube is the best sex toy you could ever add to the bedroom." If that's not convincing enough, I don't know what is. Pick a lube that will not only increase pleasure but will also be good for your vagina, thanks to non-toxic ingredients, nourishing formulas, and treatment-like benefits.
Foria
This best-selling botanical and CBD oil will help enhance your pleasure and promote a stronger and more enjoyable orgasm. Plus, it is made with natural ingredients that you can feel totally safe using on your body.
6. Something pretty to wear
Disclaimer: If you feel your very best in your birthday suit, you go, girl. Feel free to skip this point and go on with your bad self. However, if wearing some pretty lingerie or wrapping yourself in a silky robe gets you in the mood, you deserve to treat yourself to something indulgent and luxe. If full-on lingerie isn't your thing, even a pair of new underwear or a pajama set that makes you feel sexy can completely revamp your sex life (yes, really). After all, remember that your pleasure directly correlates to your confidence, and if a lacy bra helps you feel like the badass you are, it's well worth any price tag.
Savage X Fenty
This comfortable, unlined bra is made from a custom, heart-patterned, micro-fishnet fabric. It will hold your girls in the all the right places and bring out your confidence instantly.
Bare Necessities
Sexy underwear is always a good idea—whether you choose to wear it for a partner or for yourself. The pearl strands add a gorgeous detail, and they also stimulate and arouse sensitivity while you're wearing them.
3 colors available
SKIMS
Embrace your curves by wearing this slip dress. It is buttery soft, lightweight, and can be worn as a sexy second-skin lining under any dress.
10+ colors available
7. An activity
You may not think you need another activity than the activity, but experimenting with conversation starters like a couple's journal or question cards could not only break you out of your routine but could also help you learn new things about your partner and even inspire you to try new things (yes, even if you've been together ~forever~). Especially if communication in the bedroom is not your strong suit or if you're still figuring out what you like and don't like, prompted questions can be a fun, relaxing way to open up communication.
Best Self Co.
Use this deck of cards with your partner during date night to learn something new about them, laugh together about old memories, and most importantly, build a deeper connection.
Amazon
This sexy date night card game offers prompts for naughty truths and risqué dares to help spice up your love life.
Uncommon Goods
This journal offers communication tips, inspirational quotes, intention setting exercises, and thoughtful writing prompts that you and your partner can do together.
8. Vibrator or sex toy
If you feel stuck in a sex rut or have trouble orgasming with your partner (AKA 75% of women), the answer might be to incorporate a vibrator or sex toy. Experimenting and trying new things is always important, but it's also a good idea to have a go-to vibrator or sex toy that you both enjoy using (and that you also enjoy using alone). If you haven't found a favorite or are interested in exploring, we have many helpful stories on vibrators and sex toys you can use with partners (hint: there are lots of options). Bottom line: Talk it out together, explore some options, and figure out what you would both be into trying.
Le Wand
Use this extra-powerful massage wand vibrator during solo time or pass it on to your partner for intensified foreplay.
3 colors available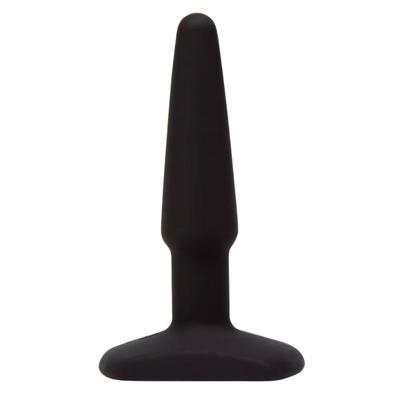 LoveHoney
Designed for easy insertion, this petite plug is designed to deliver gratification—especially if you have never used a butt plug before.
Amazon
This small vibrator is discreet, but don't worry, it still delivers maximum results through its 10 different vibration modes. Use it alone, with your partner, or both.
2 colors available
9. Luxurious bedding
Sex is better on vacation, right? Sure, maybe it's thanks to the stress-free attitude, exciting new experiences, and the lack of kids/long to-do lists/daily chores you would normally have at home, but I also wouldn't discount hotel bedding. Whether crisp pillows and clean sheets are turn-ons to you or not, upgrading your bedding can switch up your environment, and just a small change can make sex feel new. Some couples even switch out their bedding just for special occasions (a cozy night in counts as special), but you can also try a few simple upgrades like satin pillowcases, a linen duvet cover, or fur throw pillows.
Slip
This pure silk pillowcase screams luxury, so it's guaranteed to make you want to jump into bed—especially during sexy time.
10 colors available
Target
Fur throw pillows are a fun and cozy addition to any bed. This one is oversized and comes in multiple colors to match any bedroom aesthetic.
7 colors available
Barefoot Dreams
Cozy blankets are a must around the house and as an added layer on your bed. Plus, cheetah always gives off a sexy energy.
4 colors available