Superfoods: a buzzword that's been tossed around a lot over the past couple of years. But what exactly is a superfood? According to registered dietitian Beth Czerwony, a superfood "helps promote health by increasing your immune function and decreasing your chance of disease progression." As of today, there is no exact criteria for which foods are classified as superfoods, but it goes without saying that there are some foods higher in vitamins and minerals than others (looking at you, french fries). While I fully believe foods should not be labeled as "good" or "bad," I'm also always on the hunt for how to cook meals that I not only love, but that are also filled with nutrient-dense foods that support my long-term health goals. As it turns out, superfoods are a great hack for this. Read on for 30 nutritiously-dense superfoods, plus easy ways to incorporate them into your diet.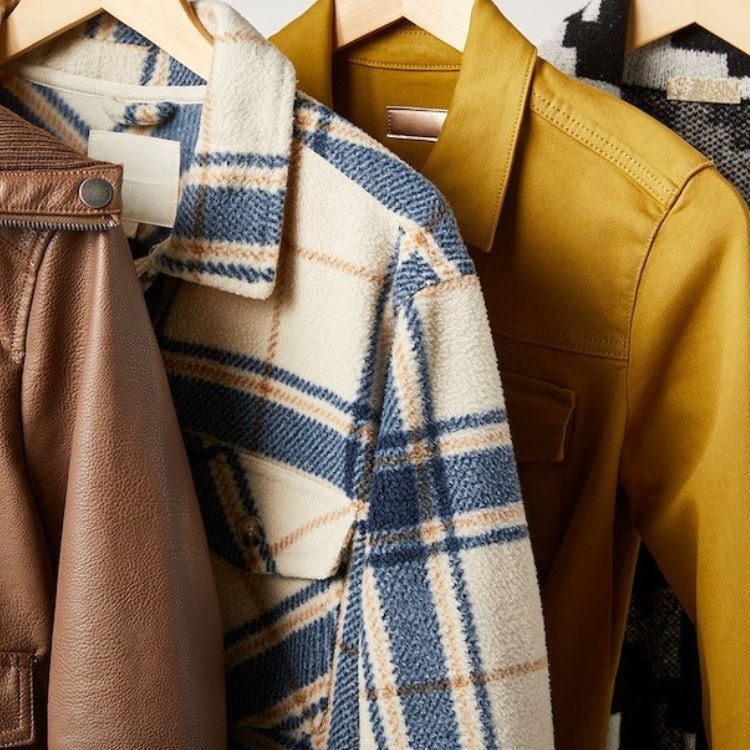 ...and it's wallet-friendly
1. Cinnamon: Add it to your morning coffee, smoothie, or pancake recipe. Cinnamon has anti-inflammatory properties and may help reduce blood sugar levels.
2. Chia seeds: Sprinkle them on your salad or into your morning smoothie or yogurt. Chia seeds are a great source of fiber and may help to lower LDL cholesterol.
3. Extra Virgin Olive Oil: Switch out any butter or vegetable oils for olive oil. It has antioxidant and anti-inflammatory properties.
4. Dark Chocolate: Switch out your milk or white chocolate snacks for dark chocolate. Dark chocolate is known to have higher benefits for heart health than other cocoa-based products.
5. Spinach: Spinach is a great source of vitamins and minerals, including vitamins B, A, E, C, and K. In the mornings, add a handful of spinach to a smoothie or fry it with your eggs. Try a spinach salad for lunch, or mix it into your pasta recipe for dinner.
6. Dates: They make a great snack, and this recipe shares seven ways to eat them, or you can blend them into a smoothie too. They are a great source of fiber, iron, and magnesium.
7. Avocados: Try avocado toast for breakfast, add an avocado to your salad for lunch or a salmon bowl for dinner, or try this easy avocado snack. Avocados are a great source of healthy fat and are great nutrient boosters.
8. Pomegranates: Aside from adding them to a salad or drinking fresh pomegranate juice, you can also eat pomegranates on their own for a snack. They are high in antioxidants and promote heart health.
9. Blueberries: If you like to bake, blueberry muffins or bars are a great way to add some blueberries to your diet. For an easy health hack, add them to your smoothie or yogurt bowl, or eat them as a snack with almonds. Blueberries are a healthy source of vitamins, minerals, and antioxidants.
10. Wild salmon: Choosing salmon as your protein source for lunch or dinner once a week, as opposed to other seafood, chicken, or red meat, makes for a great boost in Omega-3 fatty acids. You can try it in a salmon bowl with rice and vegetables or on a sheet pan dish with veggies.
11. Garlic: Luckily, many recipes already call for garlic, including stir frys, salad dressings, pastas, and soups. Garlic not only helps boost immunity and works as an anti-inflammatory, but also helps your heart health too.
12. Mushrooms: A highly underrated food, mushrooms are a great topping on pizza or salads as well as with pasta or roasted vegetables. Most types of mushrooms are rich in B vitamins, phosphorus, vitamin D, selenium, copper, and potassium.
13. Quinoa: Next time you make a rice dish, opt for quinoa instead. Quinoa is a great source of plant protein and fiber.
14. Lemon: Spice up your water by adding some lemon to it. Not only does lemon water keep you hydrated, but it also aids digestion and boosts your vitamin C intake.
15. Kimchi: This traditional Korean dish is an easy add-on to your stir fry and tastes great in a seaweed wrap with rice and other vegetables. A great gut-boosting food, kimchi is filled with probiotics, and we all know the gut is the control center of the body.
16. Sweet Potatoes: Sweet potatoes taste great with in any bowl or sheet pan meal. They are a great source of healthy carbohydrates, vitamins A, B6, and C as well as potassium and fiber.
17. Chickpeas: Chickpeas are a delicious substitute for anyone with gluten sensitivities (peep chickpea pasta), and as a complete protein high in fiber, they also help to balance blood sugar. You can add chickpeas to salads or substitute them for chicken in wraps. This recipe is a personal favorite.
18. Golden Berries: This tiny berry packs a punch. Filled with vitamins and minerals, you can eat golden berries on their own or with yogurt and granola.
19. Green Tea: If you're an avid coffee drinker, try switching out your morning or afternoon coffee with green tea (hello, matcha). There is a realm of benefits to drinking green tea, including lowering cholesterol and boosting heart health. It also might be the secret to gut health.
20. Turmeric: Sprinkling half a teaspoon of turmeric on your fried eggs or roasted vegetables, or drinking turmeric tea can go a long way. Turmeric is beneficial for managing inflammation.
21. Tahini: Once you try a tahini-based salad dressing, you'll never go back. It is rich in fatty acids, including omega-3s and omega-6s. Here is a great recipe.
22. Red Beets: Beets are special for their cardiovascular and heart health benefits. They can be grilled or baked with other vegetables or juiced.
23. Manuka Honey: Bee-based products are all the rage right now, and for good reason. Manuka honey has antibacterial, antiviral, anti-inflammatory, and antioxidant properties. It can be added to tea, yogurt, acai bowls, or drizzled on toast.
24. Spirulina: Available most commonly in powder or supplement form, you can add spirulina to smoothies, a pancake mix, or an orange or grapefruit juice. Spirulina is filled with immunity-boosting properties.
25. Tomatoes: Try replacing cream sauces with tomato sauces in your pasta, or adding tomatoes to your breakfast egg scramble. Tomatoes provide a good amount of potassium as well as vitamins A, C, and K.
26. Maca Powder: You can add maca powder to smoothies, coffee, pancakes, oatmeal, or baked goods. It can be incredibly powerful in helping to balance hormones.
27. Almonds: Almonds are a great protein-packed snack on their own, but you can also opt for almond butter, which you can add to smoothies, toast, or apples. Not only are almonds packed with nutrients, but they can also help lower blood pressure and improve cholesterol.
28. Bone Broth: Drinking bone broth is a great way to boost your immune system and add more collagen to your diet. The easiest way to consume bone broth is in soups.
29. Seaweed: Seaweed snacks are a personal favorite, but you can eat seaweed with sushi or add it to soups. It is a significant source of vitamins and minerals.
30. Ghee: If you don't want to switch out your butter or oils for olive oil, ghee is another good substitute. Ghee is rich in antioxidants and has anti-inflammatory properties.