No matter what the naysayers would like you to believe, romance novels are popular. They regularly fill over half the spots on the adult fiction New York Times Best Sellers lists. And there is one author whose three adult romance novels have been on the Combined Print and E-Book Fiction and the Paperback Trade Fiction lists week after week, even often appearing on both lists all at the same time. That author is Emily Henry, with her novels Beach Read, People We Meet on Vacation, and Book Lovers.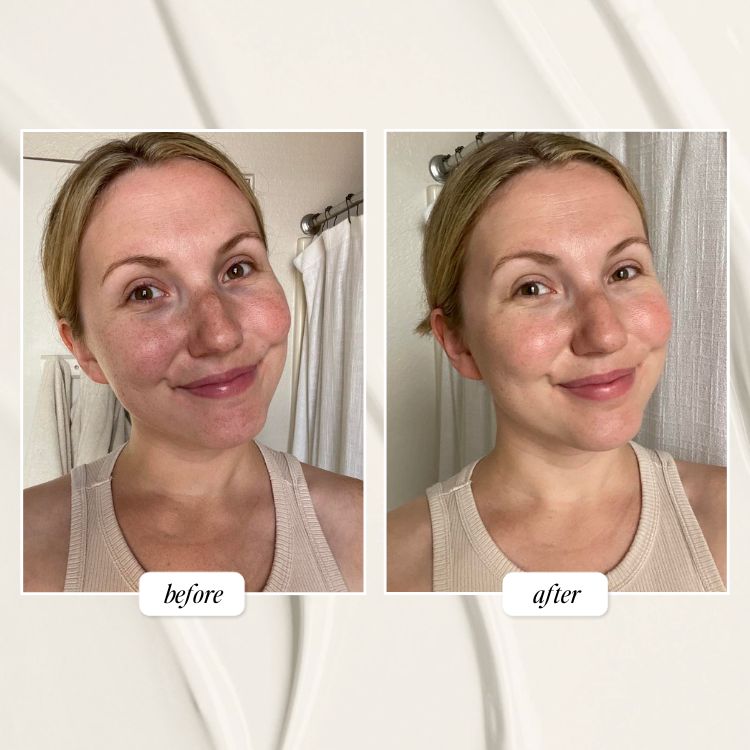 Of all of the romance authors in the world, why is Emily Henry the one people cannot stop talking about? Well, it's because she's the queen of the rom-com. Her books are filled with witty banter that will make you literally laugh out loud. Her characters have all of the fun adventures we love to see in our favorite romantic movies from carnival-going to skinny-dipping. They all take place in the most escapist settings, including on a great lake in Michigan, in a North Carolina mountain town, and at more vacation destinations than you can even imagine. And she doesn't close the door when things get steamy.
But in addition to all of that, Emily Henry's rom-coms have serious notes to them. Her characters are interested in more than looking for love. In fact, they often aren't looking for love at all. They're looking to understand themselves, and they fall in love along the way. And it's that, the message that the right person can make us a better version of ourselves, that makes Emily Henry's rom-coms so successful.
Here's why you need to read every single one of them:
What It's About
​​January Andrews is a bestselling romance writer. But when her father's death reveals a woman and a house she didn't know about, the last thing January believes in is happily ever after. Her out comes in the form of Augustus Everett, a literary fiction writer who is suffering from a writer's block of his own. January and Gus make a deal: She'll write a literary novel, and he'll write a rom-com. Their deal requires quite a bit of interaction, but neither one of them is looking for love. Really.
The Tropes
Beach Read is an enemies-to-lovers romance with forced proximity. But what I find most interesting about Beach Read is that Emily Henry comments on society's opinion of romance novels—while writing a romance novel. January and Gus embark on classic rom-com activities in order for Gus to learn the art of January's craft, and conversations between the characters force readers to examine and critique the term "women's fiction."
Why You Should Read It
Beach Read is a delightful, heartfelt novel about enemies turned writing partners turned something more. It's the perfect balance of deep and light, making us swoon as January and Gus grow closer and root for them as they deal with their grief, loss, and trauma.
Plus, one of my favorite things about Beach Read is that it's about more relationships than the one between January and Gus. January has a funny, adventurous, understanding best friend in Shadi. Gus's aunt, Pete, who owns the local coffee shop and bookstore, is a ray of sunshine compared to Gus's more reserved demeanor. We also see the characters navigate tense relationships, like January and her father's lover, Sonya.
This book is called Beach Read, but it will prove to you that the best beach reads have emotional depth in addition to their lighter moments.
What It's About
Poppy and Alex have been best friends since a fateful car share home from college. Despite living in different states, they have taken one week of vacation together every summer—until two years ago when they ruined everything. When Poppy convinces Alex to go on another trip with her, this is their chance to save their friendship. But will they become something more?
The Tropes
I am as much of a fan of enemies-to-lovers as the next person. But my favorite trope is friends-to-lovers. Combine the two into friends-to-enemies-to-lovers, and I am absolutely in. People We Meet on Vacation also has my favorite mini-trope: There's only one bed.
Why You Should Read It
If you decide to read People We Meet on Vacation for the vacations, you won't be disappointed. My favorite thing about this book is how varied the locations Poppy and Alex travel to are. They go rafting on an island off of Vancouver. They roam the streets of New Orleans. They eat and drink in Tuscany. They make the best of a rainy week at the beach.
But People We Meet on Vacation is about so much more than vacation. It's about reaching your career goals and finding yourself unsatisfied. It's about losing the most important person in your life and finding your way back to him. It's about finding people who make you feel like you belong. Whenever I want to read a book that feels like listening to a close friend tell me about her day, I know that I can pick up People We Meet on Vacation.
What It's About
Nora Stephens, a successful literary agent known for always getting the best deals for her clients, has just been dumped for the fourth time by a boyfriend who has chosen to leave New York City for small-town life (and love). Nora is ready to give up on love, but her younger sister, Libby, believes she deserves a shot at a small-town romance of her own. But when Nora and Libby take off to Sunshine Falls, North Carolina, Nora keeps running into Charlie Lastra, a brooding editor from back in the city. Over a series of run-ins pulsed with the constant question of "will they or won't they," Nora and Charlie begin to edit the carefully crafted stories they've written about themselves.
The Tropes
In various interviews and events, Emily Henry has said that she was inspired to write Book Lovers after a holiday season of watching made-for-TV movies. She wanted to play with the trope of the big-city exec who needs to step outside of their bubble in order to find love, and that's exactly what she did. Book Lovers is also an enemies-to-lovers story and a small-town romance with forced proximity.
Why You Need To Read It
I devoured Book Lovers when it came out in May, and I'm already debating reading it again. It's a beautiful story about balancing pay and passion in your work, discovering how to remain a part of your family as an adult, and finding romance that fits into your life, not romance you have to build your life around. This book is just as laugh-out-loud funny as it is heartbreaking and thankfully, heartwarming.
Emily Henry's Other Books
If reading (and rereading) Emily Henry's adult romances isn't enough for you, then you may be happy to hear that Emily Henry started her writing career by publishing four young adult novels. Here's what you need to know about them all: