And just like that: My TBR list became too much to handle. With having read a new record of about 15 books this year—more than the last three years combined, thanks to college burnout—I'm always down to hear anyone and everyone's book recs. That being said, we all have different tastes, and one's favorite #BookTok author may not exactly live up to my Colleen Hoover expectations. But fear not, as we can turn to the power of personality types or, more specifically, the Enneagram, to figure out what the perfect book for you is. Whether you gravitate toward mystery, romance, or magical realism, there's something for all nine types on this list. Settle into your favorite cozy reading nook and pour yourself a glass of tea (or maybe the wine if you're a Seven) and crack open those covers.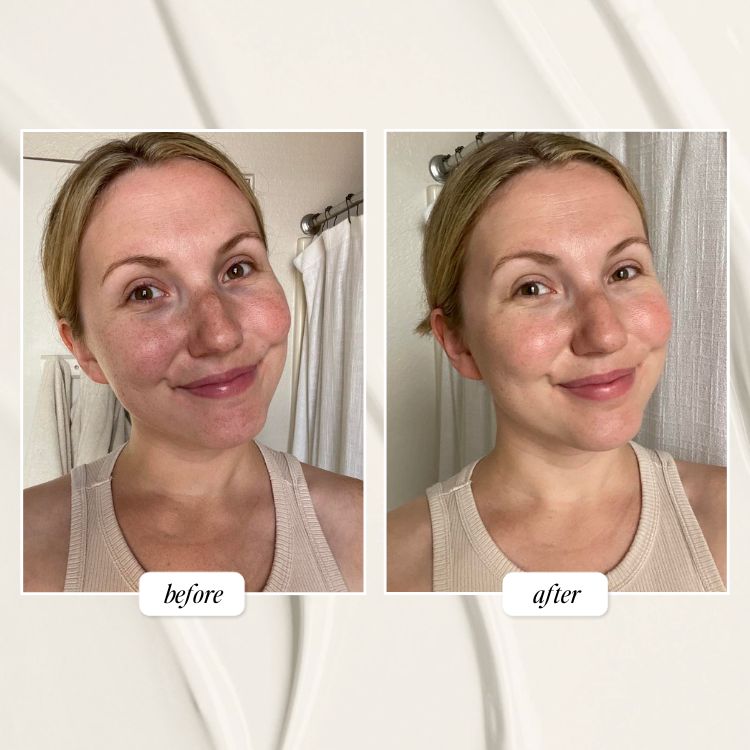 Gail Honeyman
With a self-controlled, pragmatic protagonist, what main character couldn't be more relatable to a One other than Eleanor Oliphant herself?
Known for valuing principled, routine lifestyles, Ones can relate to Eleanor's comfort in her uneventful, safe life. Afraid to take risks and hesitant to introduce new people in her life, even Eleanor herself is shocked when she befriends IT guy Raymond and saves an elderly man, Sammy, when he falls in the street. The three soon realize that their friendship may actually be what they needed to get out of their own lonely lives. But for Eleanor, that means confronting the realities of her childhood and standing up to the person who had a chokehold on her happiness for her entire life. As this book combines elements of humor with meaningful truths, I can see a One falling in love with Eleanor with every turn of the page in this uplifting story.
Rebecca Serle
Whether you're a fan of magical realism, are a sucker for a tale of true friendship, or just embody the caring, interpersonal type of personality of every Two, you need to pick up In Five Years.
When prim and proper Dannie lands her dream job at her dream law firm, she knows she's on the path to a life she has always planned. But when she has a particularly, well, steamy vision of her life with a man five years into the future and is then introduced to said man as the boyfriend of her best friend Bella IRL, she can't stop feeling as if the life she had planned might not be for her after all. But Dannie's own efforts to carve out the perfect life are put on hold when a tragic misfortune comes in, and she directs all of her love and attention toward the one person who deserves her the most. Generous, empathetic, and, yes, even a little possessive, Twos might relate to Dannie as she navigates the one life event she didn't think of. Personally, I believe this book was mismarketed as a romance when it's actually a story about friendship, maturity, and loss—it won't be lighthearted, but it will be a book you'll remember.
Morgan Rogers
You live for success. I mean, yes, we all do, but you Threes are especially driven to excel at everything you can. Threes, let me introduce you to your new favorite relatable character.
Grace just finished her PhD in astronomy, is on the hunt for a prestigious new job, and is terribly regretting her impulsive Las Vegas marriage to a woman she met the same night. Determined to leave her memories—or lack thereof—in Vegas, Grace soon returns home to Portland only to realize that even years of rigorous research and a rigid set of expectations from her father haven't really left her fulfilled. For the first time in her life, Grace doesn't know what her purpose is and instead searches for the wife whose name she can't even remember. Desperate for a change of scenery, she leaves Portland to stay with her wife and eventually moves in with her mother to escape the impending doom of adulthood. With many messages typical of a coming-of-age novel, Threes will be able to relate to Grace as well as her ambition to succeed.

Mary H. K. Choi
If you've ever felt a little shy—or identify as Enneagram Four—then I'm sure you'll be able to fall in love with Emergency Contact.
Penny Lee had a very similar high school experience to mine—something you got through but didn't necessarily enjoy. Unlike high school me, however, Penny has a boyfriend and, in theory, a perfect love life too. But in reality, she feels withdrawn from her current relationship and yearns for someone, anyone, who just gets her. Enter Sam, a coffee shop employee whose main goal in life is to endure what he can before he achieves the fame and riches he knows he's destined for. In an awkward chance meeting, Penny and Sam swap phone numbers and say they'll stay in touch as long as they don't have to actually meet up in person. Though it might give off quarantine dating vibes, this book shows how the sensitive and, dare I say, bitter characters deserve happiness. I can see Fours getting into the drama and expressiveness of these well-developed protagonists, and who knows? Maybe they'll even inspire you to reply to all those Bumble DMs.

Zakiya Dalila Harris
This is a perfect example of a book you shouldn't judge from its first 50 pages. Just like our favorite Fives, the story itself holds its secrets and relies on you, the reader, to be perceptive with every turn of the page.
I've seen this book described as a cross between Get Out, The Devil Wears Prada, and The Stepford Wives, so naturally, I was intrigued. After dealing with countless microaggressions and the exhaustion of being the only Black employee at Wagner Books, Nella is on the verge of quitting. However, when she walks into the office to discover the scent of her favorite haircare product and—finally—a Black colleague, she finds a reason to stay and continue her job. Unfortunately, it doesn't seem like her coworker, Hazel, wants the kind of relationship Nella is after. When an unsettling note reading, "LEAVE WAGNER. NOW" appears on Nella's desk, she's not sure if Hazel is a good enough reason to stay at a company that doesn't seem to have space for her. Full of twists and uncomfortable truths, Fives will appreciate the sharp commentary and subtle clues hidden throughout this thriller.
Julia Heaberlin
For the Sixes in need of a good mystery, this combined coming-of-age-story and thriller is a novel you definitely won't forget.
Trumanell Branson's murder is still unsolved over a decade after her death. With very few leads and a missing teenager turned up in her town, Odette, the town's youngest cop, is trying to put the pieces together. She's going through a divorce, clearing out her dead father's house, and dodging the repercussions of a romance with Wyatt, the key suspect in Trumanell's murder, when she makes a new discovery. Fast-paced and told from multiple perspectives, this book was everything I wanted—no, needed from a memorable thriller and more. With Odette's fearless friends and a town that refuses to forget the past, I can see Sixes relating to the loyalty and suspicion every character carries with them.
Emily Henry
Truly, if someone asked me to name a romance of the summer, I'd say People We Meet on Vacation. Never mind that I'm not even involved in this romance.
Sevens will completely fall in love with spontaneous and wonderfully scatter-brained Poppy as she searches for the best, most wanderlust destination to write about on her travel blog. Not only do I think that Poppy herself is a Seven, but I can also see this Enneagram especially appreciating her fun-loving, busybody lifestyle. Despite her goal of a happy-go-lucky lifestyle, the story opens at a time when Poppy is trying to make amends with Alex, her shy and rather reserved best friend from college. The two used to take vacations together every summer, but after one particularly damaging misunderstanding, they haven't spoken to each other—that is, until they end up making plans to attend a wedding and stay in a sketchy Airbnb. I rooted for these two so much, and with Emily Henry's hilarious writing and beautifully written prose, I'm sure I won't be the only one reaching for this book on my own vacation.

Elle Kennedy
Outer Banks fans, listen up. This book has the seaside atmosphere, the small-town gossip, and the beautiful girl in love with a bad boy in the center of it all.
Eights, I see you. You're powerful and very self-confident and want others to follow in your footsteps. So when protagonist Mac and her eager-to-please nature attempts to appease everyone else but herself, I can see you rooting for her to follow her dreams and get what she actually wants. When Mac moves to beach town Avalon Bay to attend the prestigious Garnet College and grant her parents' wishes, she soon realizes her own impulses are harder to control. Soon, she befriends rugged and brutally honest Cooper and enters into an enthralling romance, and she begins to discover that she should be the main character in her own college experience.
Alexa Martin
Now, it's only fitting that Nines will be the first ones to relax and go with the flow with an easygoing beach read for the summer.
With Intercepted, Nines will be able to sit back and enjoy an easy, light read about a woman and her search for love after her NFL-star boyfriend cheats on her. Determined to never fall for another unfaithful athlete, main character Marlee vows to stay away from the players. Of course, it's easier said than done, and she soon meets Gavin Pope, a quarterback who's set his sights on her and does not want to back down. Funny, introspective, and a book you'd be able to fly through in a day, this one is perfect if you're looking for something lighthearted yet meaningful—but won't make you wish you brought tissues when you're lounging on the sand.