Figuring out how to apply foundation, pick out the right bronzer shade, conceal blemishes and dark circles, apply eyeshadow—these are some of the first lessons you learn when you get into makeup, and they're all fairly simple or self-explanatory. But arguably the most important thing to learn that isn't all that easy? Shaping, grooming, and filling in your eyebrows. We asked the experts everything about shaping and grooming your brows, which products to use, and if a more permanent solution might be right for you. Read on—your eyebrow makeup will never be the same.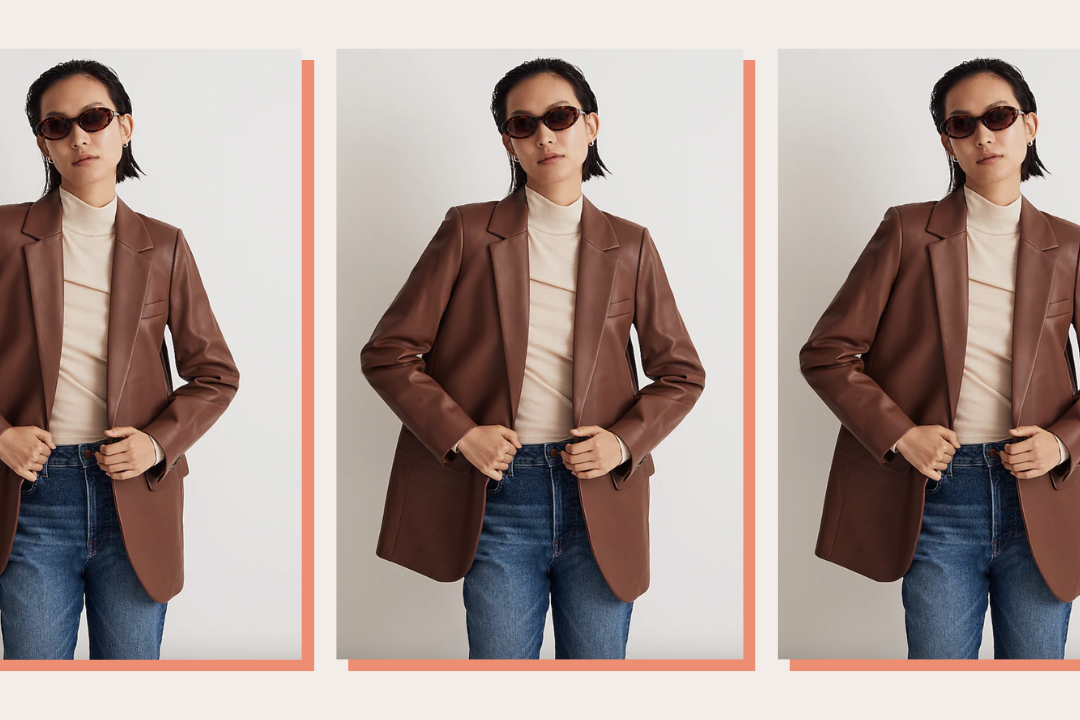 time for your fall wardrobe update!
Meet the expert
Joey Healy
CELEBRITY EYEBROW SPECIALIST
Joey is the owner of Joey Healy Eyebrow Studio in New York and Joey Healy beauty, a full line of brow products.
Meet the expert
Dani Kimiko Vincent
CELEBRITY MAKEUP ARTIST
Dani is a celebrity makeup artist who works primarily with Sandra Oh and focuses on the importance of eyebrows. She is also the owner of Kimiko Beauty, a full line of brow products.
Why Eyebrows are So Important
"Your brows frame your eyes. They add a lot of geometry to the face and can make you look more rested, youthful, and can bring your entire face into symmetry," said celebrity brow specialist Joey Healy. Eyebrows might not seem that exciting, but they're arguably one of the most important features on your face, and they determine how the rest of your features are perceived too, especially when it comes to eye makeup.
Brows are also a fun, exciting part of the makeup industry. There are always trends and new products that make it a lot more fun. Like with all makeup, brows are a way to express yourself, try a different look, and partake in the art that is the beauty industry.
How to Choose Your Eyebrow Shape
Finding the right brow shape for your face, especially if you've been plucking for years, can be difficult. Makeup artist Dani Kimiko Vincent suggested looking back on your natural shape. "Look at photos of yourself when you were younger, before you began shaping and changing your brows—this is likely the most flattering brow shape for your face." The best brow for you is the one you're born with. But that doesn't mean you can't play it up with shading and highlighting to accentuate it. Going with your natural shape will never go out of style.
On the other hand, there is always going to be brow trends that come and go. Here's a quick glossary of each of them and how you can incorporate it into your look without going overboard.
Bushy Brows
These brows are called a variety of names: soap brows, model-off-duty brows, fluffy brows, bushy brows, laminated brows—but the sentiment is the same every time. It's all about a brushed-up brow that emphasizes every single hair and makes your brows look fuller and thicker. Regardless of your natural shape, you can achieve this by brushing the hairs up toward your hairline when applying brow gel.
Fox Eye Brow
The "fox eye" was created to mimic the lifted appearance worn by celebrities like Bella Hadid and Kendall Jenner. When it went viral, people were shaving off the tail end of their eyebrows to make their brows look straighter. Now the trend has evolved into people shaping and filling in the end of their brows to make their arch appear less pronounced, or it's finally showing those with naturally straight brows that they don't have to draw on arches that don't actually exist to feel beautiful.
Blocked Brows
If you were on Instagram in 2016, you'll remember this trend. Also dubbed the "Instagram brow," this eyebrow look made doing your eyebrows practically an art. It involves a lot of steps beyond filling in and setting, like taking your concealer and "carving out" the brow to make it stand out and look even bolder. While this look has somewhat gone out of trend, many people still love it for full glam makeup, and it's great for those with naturally very sparse eyebrows because it's largely able to be drawn on.
Natural
Contrarily, one of the biggest trends of 2021 and beyond has been natural brows with a little bit of gel and no filling in. People want minimal, basic looks that enhance their features and take minimal time—a major beauty movement thanks to the pandemic and waking up five minutes before our Zoom calls throughout the last year. Achieve this look by keeping your brows bare other than a little bit of gel, tinted or clear, to give a little hold and shape.
How to Groom Your Brows
"If you feel that you're in need of a little brow rehab or need to rediscover your best shape again, I highly recommend seeing a trusted brow professional," Vincent said. Working with a professional esthetician, makeup artist, or brow expert can help you get your shape back to where you want it and learn tips and tricks to emphasize it that you might not discover on your own.
But if you'd rather groom your brows at home, Healy recommended tweezing in natural light and avoiding a magnifying mirror that won't give you the full picture of your brows and face, leading to overplucking.
Pencil vs. Pomade vs. Powder vs. Gel
When it comes to filling in your eyebrows, where do you start? There are so many products on the market in all different formulas. What's right for me and my eyebrow goals? Let's break down each type of product, who should use it, and our favorite products.
Pencil + Pen
If you want to create natural, hairlike strokes, a pencil or pen is going to be your best bet. These are typically the most natural-looking brow products, especially when the pencil has a fine tip. You can "fill in" the sparse areas of your brows with this, but it would likely give the brows a very blocky appearance that doesn't always read as natural. "This precise type of product is perfect if you have thinner brows or gaps, as it beautifully marries it all together," Vincent said, suggesting pencil for both photographs and in person for the most natural look.
Powder
Brow powders were one of the first iterations of a product on the market to help fill in sparse areas of the brows. Typically, brow powders come in duos that allow you to use a lighter shade at the front of your eyebrow and a darker shade for the arch and the tail, mimicking how your brows would naturally look. Powders give a much softer appearance while still adding thickness and dimension to your eyebrows. This would be the product for someone who wants their brows to look a bit thicker without involving too much technique or time, as penciling in hair strokes might have a learning curve.
Healy also recommended pencils for those who have visible holes, gaps, or scars in their brows that they want to conceal because you can easily shape your brows and fill in those little areas in a natural way.
Anastasia Hills
Containing both a light and dark powder, this product gives the brow lots of depth and dimension that mimic how your eyebrows naturally look.
Lamik Beauty
This duo includes a powder to fill in the brows and a cream to shape and carve out so you have striking, perfect brows, all from one compact. What sets this apart from the rest is the shade range. If you've struggled to find a brow color for your skin and hair color in the past, this comes in 15 unique shades that other lines aren't doing.
Pomade
"Pomades are great because they maintain movement, but they tend to work best for those with already full and manageable brows," Vincent said. With a pomade, you can either use a thicker brush to truly fill in the brows, giving that blocked appearance that was popular in the early 2010s, or a very thin, fine brush to create hairlike strokes in the same way you do with pencil or a liquid pen. According to Healy, pomade gives a much bolder appearance, so if you already have naturally strong brows, this is a great way to add some depth and dimension in a way that actually looks natural. Pomades also tend to last longer than pencil, so if you're worried about longevity, this is the way to go.
Gel
Brow gel is in a league of its own because it can be used alone or with any other method of filling in your brows. It puts the brows in place and sets them for all-day wear. They come in tinted and clear formulas. If you want a one-and-done option, opt for a tinted gel that will fill in your brows while shaping them. Clear gels make application super easy, and these are great for people who want something really natural or who struggle to find the right undertone or shade for their eyebrows.
You can use a gel after you've filled in to set it in place, or you can use it beforehand. This will allow you to use less product because you only have to fill in the areas that look sparse, as brushing them into place often naturally fills some areas in just with your own hair.
Wax
Brow wax has been around for a while as a way to hold your eyebrows in place all day long, but it has had a revival with the major trend of "soap brows," in which you use a spoolie with a little bit of water and a hard, clear soap to brush your eyebrows in place and create a bushy, laminated effect.
Patrick Ta
This is the best thing on the market to create soap brows without using actual soap. Spray the wax with a little water, rub your spoolie in the product, and brush your brows up and into place. This comes in a tinted and clear formula, so if you have medium to dark brows, the tinted formula will add a little extra fullness and dimension.
Jason Wu Beauty
This will put even the most unruly brows in place—for under $20 at Target, it's vegan and cruelty-free.
How to Keep Your Brows in Place All Day
Let's say you've just spent all this time in the mirror working on your brows, only for them to fade and fall in a few hours. What gives? Vincent recommended taking a look at the skincare you're using before you even put on your first product. "If you start with a lot of heavy creams, lotions, or face oils, your makeup, including your brow makeup, will tend to slide off sooner." Instead, Vincent suggested skipping over applying your skincare to your brow area and leaving that part of your face clean when you start the makeup application.
For extra staying power, Vincent uses a translucent powder over the brows once she's filled them in to "absorb any oils that were on the skin and increase the wear." She'll finish with a long-wear hold brow gel to keep them set for the entire day.
Mented Cosmetics
This ultra-fine powder won't mattify or cake up your eyebrows. Instead, it'll lightly set them for all-day wear and be practically invisible on the skin.
Healy recommended purchasing high-quality products from the jump. "If you have good products, they will stay in place all day," Healy said, mentioning that if you're in New York City on a hot, humid summer day, you'll want strong-hold products to keep your brows on and locked in.
Meet the expert
Shaughnessy Otsuji
COSMETIC AND RESTORATIVE TATTOO ARTIST
Shaughnessy focuses on microblading and cosmetic tattoos and is the owner of Studio Sashiko, a permanent makeup clinic in British Columbia.
What is Microblading?
If you would prefer a more permanent solution to your brows, microblading might be the next step for you. Microblading is a technique in which an artist uses a handheld tool comprised of many small needles to tattoo hairlike strokes into your brows. "This technique results in the look of very fine, realistic hairs to help create more texture and fullness in the brow," said Shaughnessy Otsuji, cosmetic and restorative tattoo artist and owner of Studio Sashiko. Otsuji explained that microblading is available to all skin types (however, dry to normal skin will usually look the best, while oily and textured skin types "may result in a softer, more diffused effect") and is ideal for anyone looking for a fuller brow without having to wake up and apply makeup every single day. Skip out on microblading if you're pregnant, nursing, or taking any blood-thinning medications, and always consult with your doctor before undergoing any treatments.
If you're worried microblading might look too artificial, think again. Otsuji has a consultation with all of her clients beforehand to ask about their brow goals (Bushy? Natural? Bold? Arched? Straight?) and draw up their ideal shape using a brow pencil and filling in to address any sparse areas. "Although general measurements will be made to ensure overall balance, I prefer to go about the design process with a freehand technique for the most realistic, natural-looking brow."
How much does microblading cost? It depends on the artist you see, but Otsuji estimated anywhere from $500-$1,500 based on the artist's experience, location, and skill level. This isn't a treatment you should skimp on; it's a specialized service that can take up to two to three hours to complete, so you should always do your research on the artist you'll be working with to make sure they'll give you your desired look, meaning that $75 voucher you see online is probably too good to be true. And because we know you're wondering, the artist uses a topical anesthetic to numb your eyebrows before the treatment, so pain is pretty minimal. Otsuji said most of her clients actually fall asleep during the service because they're so relaxed.