The crisp feeling that's been in the air recently and the shorter evenings have everyone thinking the same thing: fall is almost upon us! As a redhead, fall is undeniably my season. I wait all year to bring out the sweater dresses and pumpkin spice candles, and I live for slowing down, enjoying cozy nights on the couch with a good book, and planning my next autumnal-themed activity with friends.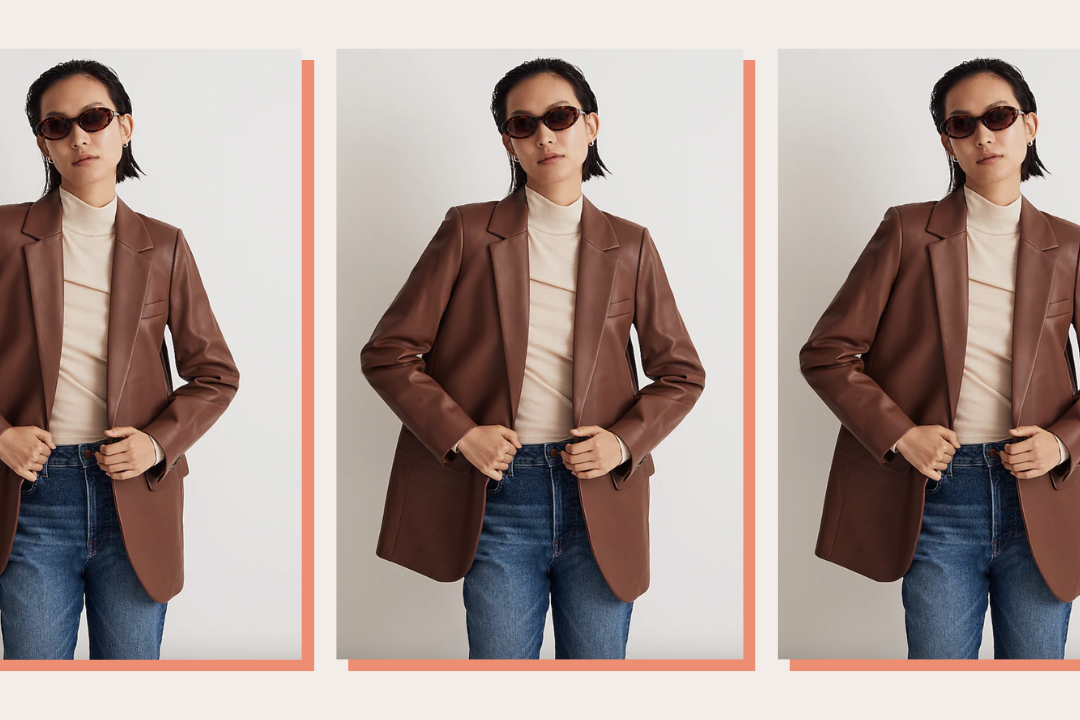 time for your fall wardrobe update!
However, after a summer of spending a lot of money each weekend and saying yes to every exciting opportunity (not a bad thing!), my spending habits are also in need of slowing down a bit as we head into the fall. The goals I set for myself at the beginning of the year became a bit of a distant memory with all the summer fun, but I'm determined to make some changes and get back on course so I can accomplish them by the end of the year, or at least make some good progress. Before my favorite season officially kicks off, here's a list of ways I'm refreshing my finances to finish the year off strong.
1. Budget for fall activities
In the summer, I always have a bit of an "anything goes" mentality—A fun cocktail-making class after work? Done. An impromptu girls' weekend away? Say no more. As fun as that is though, it throws my budget off track more times than I care to admit. And while I love all the memories made, my goal is to head into this fall with more of an intentional mindset so I can still have experiences while also staying on track with my spending. For me, this looks like setting aside money every week for my inevitable fall Starbucks obsession (not an issue in the warmer summer months), planning lower-cost activities like apple picking and then baking with friends, and choosing to have cozy cooking nights instead of restaurant patio dinners. These few intentional swaps will help save money while still giving me that fall hit that I crave all year.
2. Review and adjust savings goals
If you're anything like me, you probably started the year with lofty, ambitious goals you wanted to achieve by the end of 2023. Things like saving for a future house, investing a set percent of my income, and booking an appointment with a financial advisor topped my resolutions list for this year. If you're also like me, however, one or two of those goals might be off track or have been completely forgotten about all together (Getting to bed every night by 10 pm? Sad to report I never made it past January 15).
When it comes to my financial goals, I'm planning to take stock in September of what I've accomplished so far and then figure out detailed, manageable next steps. If you're not on track to hit your goals with the months remaining, don't stress—focus instead on revising your goal so it's still motivating but achievable. If you wanted to save $500 a month for a future downpayment but got off track in the summer, just pick right back up next month. You'll end the year so much closer to your dream than you would if you just wrote it off as something you'll try again next year.
3. Spend mindfully on fall items
I love fall, and I'd live in this season all year if I could. I love buying cute decor for my porch, matching Halloween costumes with my dog (we're going as Elle and Bruiser Woods from Legally Blonde this year!), and beautiful fall sweaters. However, my goal this year is to remember that it's (sadly) just one of the four seasons, and I want to be mindful of how I spend my money. I'm planning to focus on buying quality investment items that will stand the test of time rather than spending my money on trendy items or one-off homeware pieces that will fall apart by next year. I'm going to be on the hunt for a timeless trench coat and nice riding boots and otherwise will try to avoid the siren call of everything else fall-themed. If you're in the same boat, take the time now to decide what's worth spending on this season so you don't get carried away with things that are cute but not the best use of your money.
4. Review your investments
With September feeling like back-to-school season and bringing a certain studious air, use that energy to do a deep dive into your investments to see how things are going and where you might need to make adjustments. Now's the time to grab a gourmet hot chocolate, throw Harry Potter on in the background, and finally get through the HR paperwork to sign up for your employer 401K matching or adjust your risk tolerance within your portfolio. I also like to check how much I've paid in fees for the year so far and determine if that's a number I'm happy with (tip: aim for less than 1%, with lower being better!). Essentially, I'm always finding a way to bring some cozy vibes into my boring financial admin in the fall. Think of it as a fun date with your future self!
5. Check on any debt and make a repayment plan
Along with investing, I've always found that the fall is a great time to check in on my debt repayments to make sure everything is going according to plan. If you have high-interest credit card debt, use these final few months of the year to come up with a strategy for how to tackle it, whether it's paying off an extra $25 each month or setting a goal to clear one credit card before the end of the year. If you have student loans or other forms of debt, look into ways to consolidate or optimize payments—even a small increase in each payment can bring the total interest you pay over the term down by thousands! I love a good challenge, and knowing I only have a few months to accomplish something instead of the whole year forces me to be serious about sticking to a plan. If that's you, take these cooler evenings to do a deep dive and see if there's anything in the debt category that you'd like to tackle before the new year.
6. Start saving for the holidays
I know, I know, it feels like so far away, but there are only a few months before the holidays will be in full swing, and with that comes buying gifts, hosting holiday parties, and planning visits with friends and family. All of those things can add up fast, so the beginning of the fall season is a great time to think about how much you expect to spend and come up with a game plan so you feel prepared. If you expect everything is going to cost around $1000, it's a lot easier to cut a few dinners or activities and put aside $250 a month now than it is to come up with the full amount in December. I like to put that money aside in a separate account, but you could also use an envelope system or a different budgeting method. Don't forget to account for any credit card points, loyalty programs, or cashback dollars that you can put toward the holidays too, that always saves me a lot!
7. Prepare to ask for a raise
For many people, the end-of-year performance review is a company staple, and it can also sneak up fast, so take a moment now to strategize so you can get the most from your compensation chat. If you're planning to ask for a raise (and you should!) or a promotion, you'll want to confirm that you're on track and hitting the targets set out for your role. Use the time now to complete industry benchmarking so you know what a good salary looks like in your role and industry, and start laying the groundwork with your manager so your ask doesn't come as a surprise.
I always advocate for screenshotting and saving positive feedback and results in a private folder throughout the year, but if you haven't been doing that up until now, you still have some time before your review to pull that evidence together. If you're nervous about negotiating, just remember that it's not as hard as it looks (promise!) and there are a ton of great strategies to brush up on before the time comes. Fall has that perfect quiet luxury, rich girl energy, so use that mindset to help you plan and manifest a nice raise before the end of the year!