What do Matilda Djerf, quilted coats, and the brand Ganni have in common? They're all on our Scandinavian-style inspiration boards this fall. Scandi style is more than just an aesthetic—it's a fashion mantra. Unlike passing micro-trends (a lá ballet-core and biker-core), Nordic fashion is defined by comfort and wearability. There are specific style cornerstones I constantly return to, like my capsule items or emulating the effortlessness of the French girl. I've recently added Scandinavian fashion to this list, and although it inspires my style year-round, it's particularly chic for fall.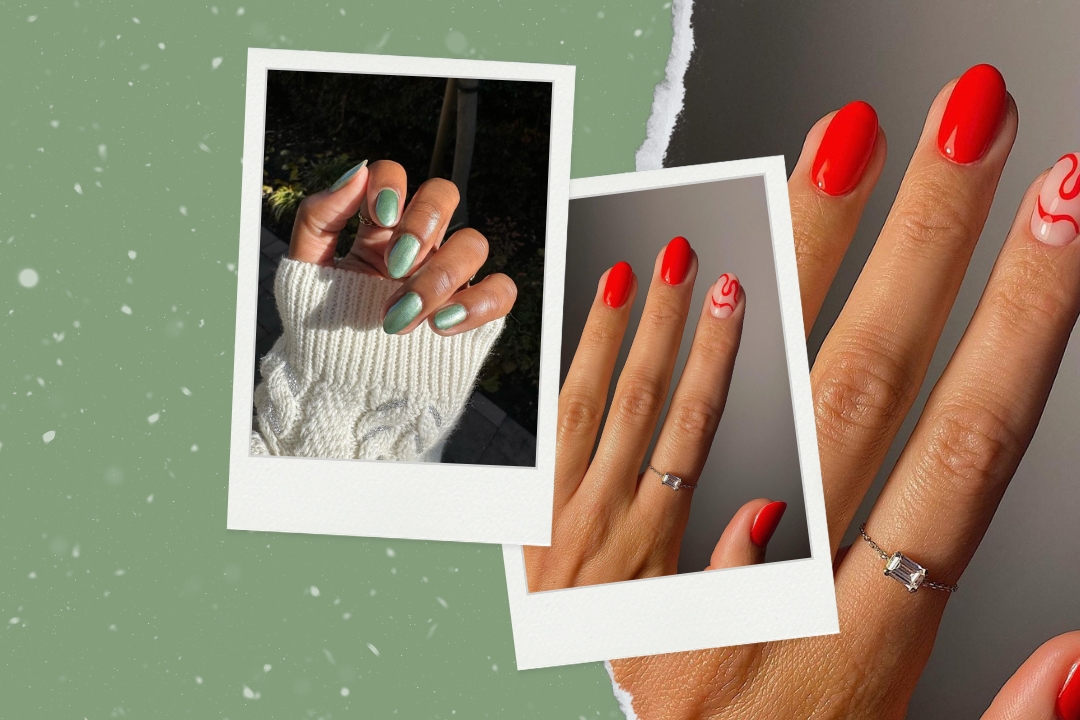 every one of them is a certified sleigh
On a visit to Copenhagen this summer I experienced Nordic fashion first-hand. Almost everyone there is fashionable (almost intimidatingly so) and it stems from a functional playfulness that isn't always apparent in American fashion. For example, while we'll often opt for heels, their footwear is dominated by comfort with options of sneakers or flats. They also aren't afraid to shy away from color, prints, and layering.
Copenhagen Fashion Week can also be credited for the increasing popularity of Nordic style. This season, brands like Saks Potts, Ganni, and Rotate showed Spring/Summer 2024 collections that emphasized unique layering, denim, and playfulness with textiles. If Scandi style can teach us anything, it's that personal style doesn't stem from an aesthetic or a mood; instead, it relies on our own constant inspiration and comfort. This is the energy I'm looking for year-round, but particularly when shopping for fall pieces.
If you're looking for autumn and winter styling inspiration, you've come to the right place. Scandi fashion offers a masterclass in comfy coats and cold-weather styling. It also depends heavily on elevated wardrobe basics. Keep reading to shop the seven items to invest in to emulate Scandinavian style this season and beyond.
1. A Quilted Coat
It doesn't get more Scandinavian than a quilted coat. I just picked up a version from Ganni that I'm so excited to wear throughout the colder months. Depending on your style, you can opt for a neutral tone like black or green, or a colorful number, like this one from Mango. They're a no-fuss topper that can add a much-needed pop of color during the grey months.
2. The Baggiest Jeans
When it comes to denim, restricting straight-leg styles or tight skinny jeans aren't the most comfortable for everyday wear. The best part about baggy jeans is their versatility. For days you need to be more put together, dress your denim up with a belt and a cashmere sweater. Otherwise, style with an equally oversized coat and casual sneakers for a cozy fall day.
3. Sneakers with Personality
Comfortable shoes are a must-have, especially when traveling around by bike in CPH. Of course, neutral and white sneakers are essential for every capsule wardrobe. But if you already have that covered, consider a colorful Gazelle style or sporty Salomon as your next sneaker of choice.
4. Knits for Layering
I know, sweaters for fall are like florals for spring—groundbreaking. So, I won't convince you to buy handfuls of new knitwear. Instead, take styling cues by layering your sweaters over button-downs or pairing a bright knit underneath a neutral blazer.
5. A Brown Bomber Jacket
I'm calling it now: a brown leather bomber will be this fall's it-girl piece. Even though the style is currently trending, it's undoubtedly timeless. The neutral tone makes it easy to style with basics, and the relaxed nature of the silhouette makes styling a breeze.
6. Breezy Blouses
A commitment to the basics is essential for mastering the Scandi style. Traditional button-downs and linen blouses are always a good idea, and are an easy canvas to start with before adding your accouterments.
7. Chic Corporate Attire
Blazers can feel rigid and corporate, but they don't have to be. Scandi girls opt for an oversized fit which allows more breathing room for personal styling. Regardless of how you style a blazer, they're ideal for day-to-night wear and are a great wardrobe basic to have in your arsenal.