We all know we're supposed to eat our fruits and vegetables, limit processed foods, and opt for salad over fettuccine alfredo. Eating healthy is simple, right? And yet, it can feel so hard to stick to a clean diet. Sometimes there are scratches only a box of mac n' cheese can itch, or we reach for chips and salsa over carrot sticks when we need a quick snack (for the sake of convenience, of course). Workweeks get busy, and it feels like we barely have time to heat up a Lean Cuisine, much less prepare a fresh meal from scratch.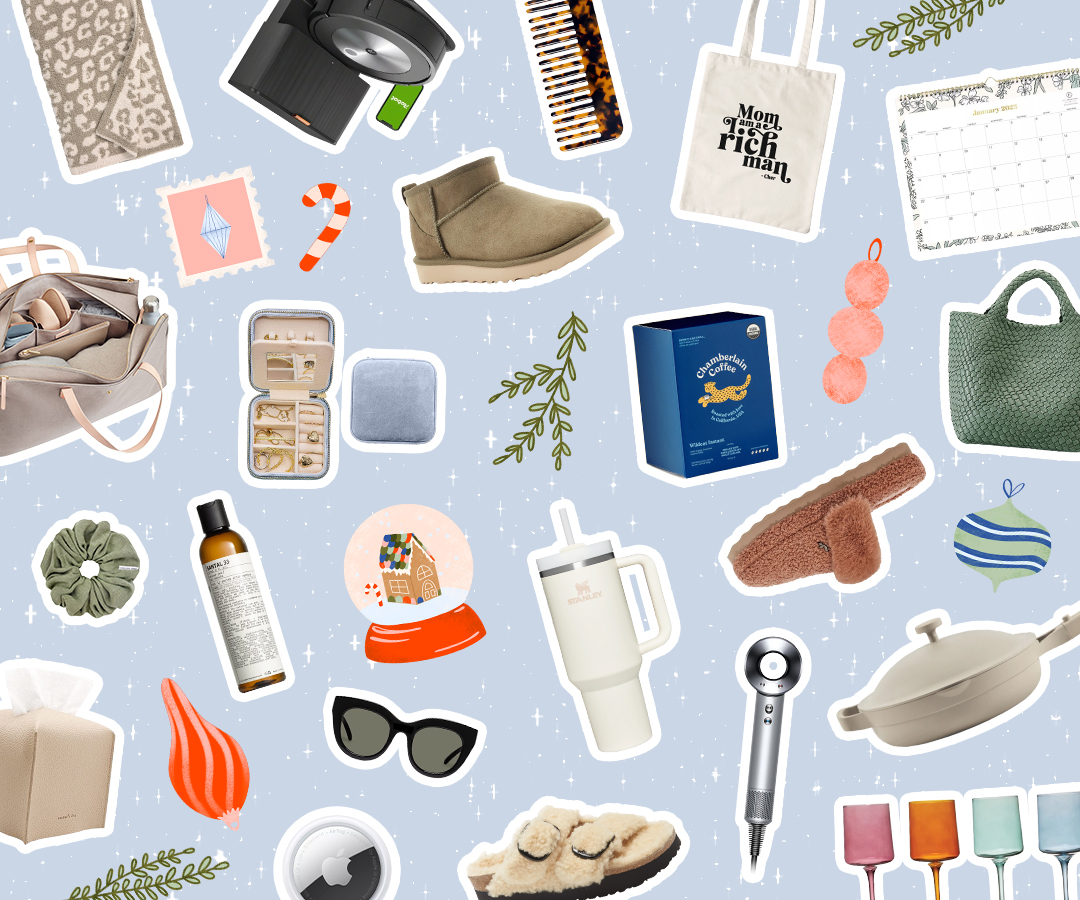 With hundreds of thoughtful gifts, you're sure to find something for everyone on your list!
Plus, cravings set in after long, stressful days, and that little voice in our heads tell us to order UberEats instead of DIY an entire healthy meal from scratch. The 20 minutes it takes for a pizza to arrive sounds way better when you're hungry than the 45 minutes it takes a spaghetti squash to cook, right? But something so good for us doesn't have to be so hard. Healthy eating can actually be effortless, delicious, and achievable. Here are seven hacks that will get you there:
1. Make healthy eating as easy as possible
We get it: some weeks are just so busy that you don't have time to plan, prepare, and cook your meals. If you find yourself opting for takeout every night or you have your Postmates guy on speed dial, a meal delivery service might transform your eating habits and lifestyle. Blue Apron offers health-conscious options like vegetarian, carb-conscious, Mediterranean diet, etc., so not only can you select meals that you'll look forward to all day, but you'll be eating meals that help you achieve health goals.
You won't have to think of meal prepping, taking up too much time, or running to the grocery store–it basically removes all the hard parts of healthy cooking. You'll have delicious, fresh, healthy meals every night and won't even feel tempted to order a pizza or Chinese takeout, even on the nights when you're too busy or tired.
New customers: click here to save over $60 on your first 3 boxes!
2. Eat your colors
The colors of plants come from the different phytochemical antioxidants they contain, so eating fruits and vegetables in a wide range of colors ensures we're getting a wider variety of antioxidants. Use this tip as a rule of thumb to get in as many nutrients as possible in your diet. If your meal is looking as monochrome as your #OOTD, you know you should eat more colors of the rainbow (and I'm not talking about Skittles). For example, if you're having pasta, throw in cherry tomatoes and kale. If your salad is just leafy greens, avocado, and cucumber, good for you for getting in your veggies, but consider adding in some sweet potato and purple cabbage for a nutrient-dense meal.
3. Chop, roast, and prepare ahead of time
If meal-prepping isn't your thing, I don't blame you. Leftovers can get soggy after a couple of days, and eating the same dish gets boring. But even if you're not huge on meal-prepping every meal for an entire week, try to prep veggies and a grain or two ahead of time. Schedule an hour at the beginning of the week to chop veggies you eat raw (like carrots, peppers, or cucumbers) and roast or steam veggies you prefer cooked (like sweet potatoes, mushrooms, eggplant, or cauliflower). Prepare a grain like quinoa or rice, and a legume like lentils or black beans to add to recipes throughout the week. Also, keep sliced lemons in a glass container (to add to water throughout the week), or ration greens and fruit for single smoothie servings so all you'll have to do the morning of is blend.
4. Find healthier alternatives to your favorite dishes
Whether you're craving sweet, salty, heavy carbs, or all the above, you don't need to ignore cravings to eat healthier. Honor your body and, most importantly, enjoy your life. Get in the kitchen and get creative with foods that will nourish the body and satisfy taste buds. For example, if you have a sweet tooth, grab a square of dark chocolate after dinner. If you're craving chips or fries, DIY sweet potato fries by tossing sweet potato slivers with olive oil, salt, and pepper, and baking them in the oven. If heavy comfort foods are more your medicine of choice, score a frozen cauliflower crust from Trader Joe's to top with tomato sauce and organic cheese, or try chickpea pasta or spaghetti squash. For any other craving, check out these recipes to find a healthier alternative.
5. Don't swap totally new meals–add to your current meals
Eating healthier can be as simple as a few minor additions to your diet that snowball into a healthier lifestyle. Don't cut out food groups, stop making the meals you're used to, or limit what you can and cannot eat (that can lead to bingeing or an unhealthy relationship with food). Instead, focus on eating more vegetables. Do you typically have eggs for breakfast? No need to shift what you're used to or enjoy. Instead, add spinach to an omelet or put avocado on top. Love grilled cheese for lunch? Don't force yourself to swap for a salad, and instead, have a salad on the side of your go-to sandwich. Do you eat pasta on the regular? Throw in some kale and asparagus, and you'll never feel deprived, while simultaneously giving your body nutrients that keep it healthy.
6. Stock up on frozen options
Fresh is always best, but sometimes we don't have time to get to the grocery store. The fix to keep up with healthy eating instead of picking up your favorite fast-food chain? Stock up on frozen produce to have on hand for stews, stir-fries, and smoothies. Not only is organic frozen produce often cheaper, but it lasts much longer than the fresher versions, so you can keep it on hand for emergencies (AKA when you're craving stir fry at 11pm). It's also frozen at peak freshness, which means it's packed with as many nutrients as possible. Try frozen fruit for smoothies, riced cauliflower or broccoli florets for dishes, and pre-made meals for the nights you don't have time to cook. If you prefer non-packaged produce, you can also chop up fresh veggies and freeze them yourself (produce like sweet potatoes and broccoli can last a long time in the freezer).
7. Make one small change to your diet every day
Whether it's drinking an extra glass of water, having a square of dark chocolate instead of candy, adding kale to your pasta, or replacing your afternoon chips and salsa snack with carrots and guacamole, make one tiny change to your diet every day. Making one change a day will feel manageable enough to be sustainable, and you might even find new routines or recipes you'll like enough to turn into a habit. Healthy eating is just a series of habits that form a domino effect. Start small today and see how your eating habits change over time.
What hacks have you tried that has made healthy eating easy for you?
This post includes a sponsored mention of Blue Apron, but all of the opinions within are those of The Everygirl editorial board.