Hot take, but I was never a huge fan of trick-or-treating. Don't get me wrong, as a kid I loved Halloween for the sake of the costumes and the candy, but the introvert in me never loved walking up to random houses and chatting with strangers. The pressure of whether or not my costume would get a compliment, not to mention my internal mental calculation of how much of my plastic pumpkin basket was filled with Tootsie Rolls versus Snickers versus Fun Dip, was too much for me. Thankfully, I was made for adult Halloween, which generally involves hanging out with people you do know and love while still dressing up and enjoying lots of treats.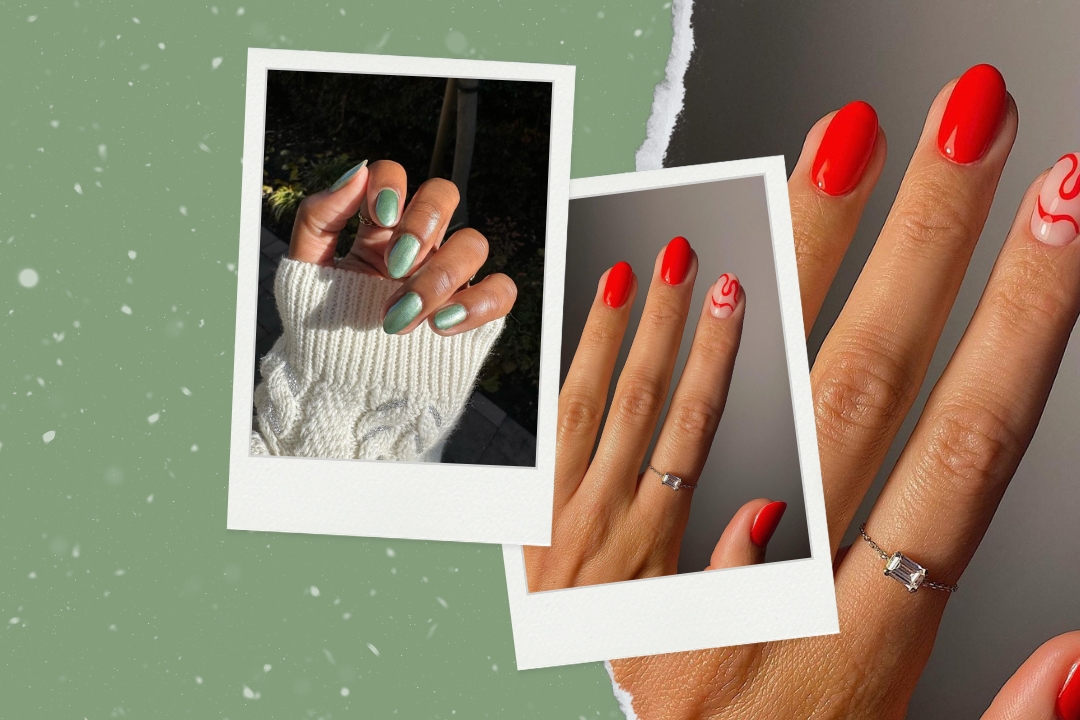 every one of them is a certified sleigh
From big, full-on Halloween parties to small-group girls' nights, there are so many fun ways to celebrate Halloween that will live up to, if not exceed, the memories you have of trick-or-treating as a kid. Personally, I will be doing the adorable viral ghost-painting craft activity while sipping a spiked apple cider of some kind, and I will be feeling grateful that I'm surrounded by people I know who will tell me my Barbie costume is cute rather than marching around my neighborhood asking for treats. If you and your friends are ready to enjoy adult Halloween just as much (if not more) than your trick-or-treating days, here are some girls' night ideas to make the most of spooky season.
1. Paint ghost paintings
This adorable TikTok trend has been gracing my FYP since July, and at this point, there is truly nothing I want to do more than sit around a table with my closest friends and hand-paint mini-ghosts on a thrifted painting. To take part in the trend, have each member of your group pick out a landscape painting at a thrift store, and then make an evening out of DIY-ing the cutest possible Halloween decor by painting ghosts into the scene.
2. Do tarot card readings
A couple of years ago, our team did a tarot card reading on a retreat, and everyone is still talking about how scarily accurate the predictions were for each of them. You don't need to be a professional to read cards, though. Grab a deck, take turns pulling cards (make sure you're asking the cards a question), and interpret them using the book that came with your deck or a website like Biddy Tarot. That said if you do want to go all-out on a girls' night, hire a professional tarot card reader to come and look into your and your friends' futures. No matter what course you choose, set the vibe with some ethereal, otherworldly decorations, and get ready to tap into your most psychic Halloween energy.
3. Paint pumpkins
If ghost paintings are not your thing, fear not, because there's another adorable paint-and-sip option for a spooky girls' night in: pumpkin painting. Ditch the carving tools (could anyone ever actually carve a decent jack-o'-lantern anyway?!) and pick up some small pumpkins to paint together in any pattern your heart desires. You can go for a classic look with orange pumpkins and black paint, or spice things up with multicolored pumpkins and paints.
4. Have a scary movie night
The best part of spooky season is definitely being spooked—if your girlfriends feel the same way, gather the crew for a scary movie marathon. The best part of this girls' night idea is that you can go as all-out or as casual as you want. Have your friends come prepared to snack on a spooky charcuterie board and hard cider before the movie, or just call them up to munch on popcorn together while snuggled in your favorite loungewear.
5. Host a Halloween cocktail night
You know those viral TikToks where each member of the girl gang brings their own elaborate, themed cocktail to the party? Consider this October your chance to channel your inner mixologist and brainstorm a creative, Halloween-themed cocktail to share with your closest friends. Use all of the autumnal sweets at your disposal, from s'mores to sour gummy worms, to put together a variety of fun drinks—it's almost like the adult version of trick-or-treating!
6. Have a ghost pizza party
Perhaps my biggest regret from last fall is that I never took the initiative and made myself a ghost or pumpkin-shaped pizza, so naturally, this is at the top of my Halloween girls' night ideas list. Here are the non-negotiable requirements: put on cozy clothes, pour some wine, and have a DIY pizza night with all the toppings your heart desires. Bonus points if you throw on a horror movie in the background as you wait for your adorable ghost-shaped pizza to bake.
7. Host a murder mystery night
Perhaps the most classic Halloween party of all, a murder mystery night is a surefire way to have a great time with your friends. There are tons of downloadable instructions for murder mysteries all over the internet, making it easy to turn your home into a real-life game of Clue for a few hours. This is the perfect low-stakes yet thrilling activity to do during spooky season as far as Halloween girls' night ideas go—if you want to go all-out, dress up as the characters in the game and host a full-on murder mystery dinner.