It's officially the most wonderful (and most chaotic) time of the year. After all, it's the gift-giving, card-swapping, interior-decorating, cookie-baking, party-planning season. Stressed yet? That's OK, we all are. Thankfully, having a few go-to outfit formulas up your sleeve (pun intended) can make the holidays feel more like, well, an actual holiday. Plus, sequins are basically sartorial serotonin (and we didn't skimp on them in this list).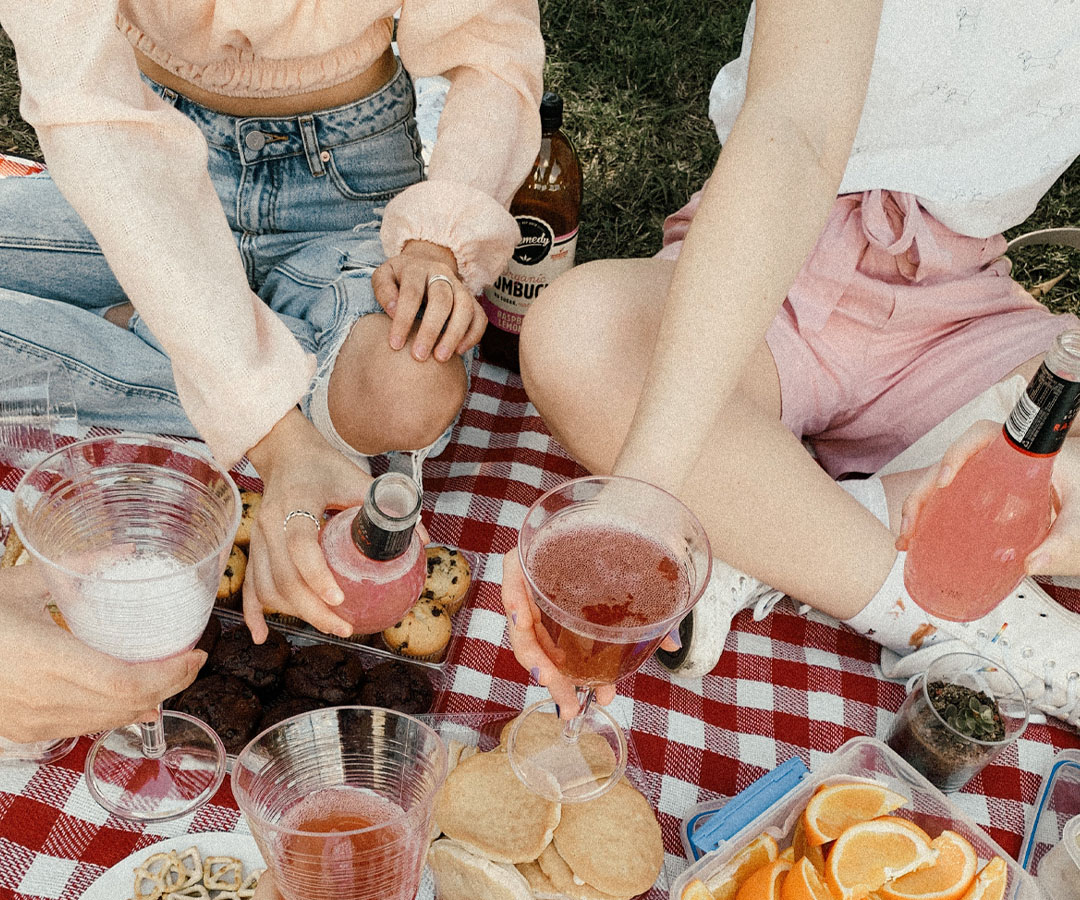 CURRENTLY TRENDING IN /
LIVING
your complete summer shopping guide
Whether you're hitting up a soiree or staying in with a bottle of bubbly, get ready to dazzle all through December in these festive fits.
1. A sweater dress and statement boots
Cozy or chic? We're choosing both. Apologies to your ugly sweater, but a sweater dress this sleek deserves the spotlight. Style it with a wool coat and snake print boots for comfort and joy.
2. A tulle skirt and matching top
'Tis the season for twirling, and nothing feels as *extra* as twirling in a tulle skirt. Want to really go all out? Make it monochrome with a color-coordinated top.
3. Gingham trousers and a turtleneck
Plaid pants and a black turtleneck are both classic and classy—and the perfect choice for those "I don't have anything to wear" moments. Stress less by keeping it neutral, and top it off with a camel coat.
4. A sequined dress and holiday headband
Getting dressed in December? Bring on the drama. And by drama, we mean sequins. RSVP "yes" to that cocktail party and pull out your favorite glitzy dress. All that's needed is a red holiday headband (the more embellished the better).
5. A white blouse and wide-leg jeans
Channel your inner Parisian in this effortlessly elegant outfit. High-rise, wide-leg jeans and a white blouse are staples all year, but with a pair of gold earrings, the look becomes celebratory. Layer on a sweater vest for even more holiday flair.
6. A LBD and strappy heels
You didn't think we'd forget the Little Black Dress, did you? Sometimes the most striking look is the simplest to put together, and this is no exception. Extra points for an LBD with puffy sleeves—if you're OK with the onslaught of compliments. Now get out there and jingle bell rock that outfit.
7. A silk midi skirt and sweater
If you want to feel holiday-appropriate without being too on the nose, a silk midi skirt and sweater combo is for you. And the best part? You can dress this up or down depending on your choice of shoes. Converse sneakers, anyone?
8. A colorful fur coat and tights
When it comes to colors, especially when the weather's gray, we say: The more the merrier. Yes, this is the sign you were looking for to buy a bright blue faux fur coat. Color block with a pair of purple tights, and it'll be your favorite mini dress for a fun outfit formula you'll find yourself turning to again and again.