Mastering personal style and curating a closet that resembles it are things that even the most well-trained eyes can take years to master. While there's no one answer for feeling like you have your style completely under your belt, one approach to wardrobe building can provide a shortcut to getting there: building a capsule wardrobe.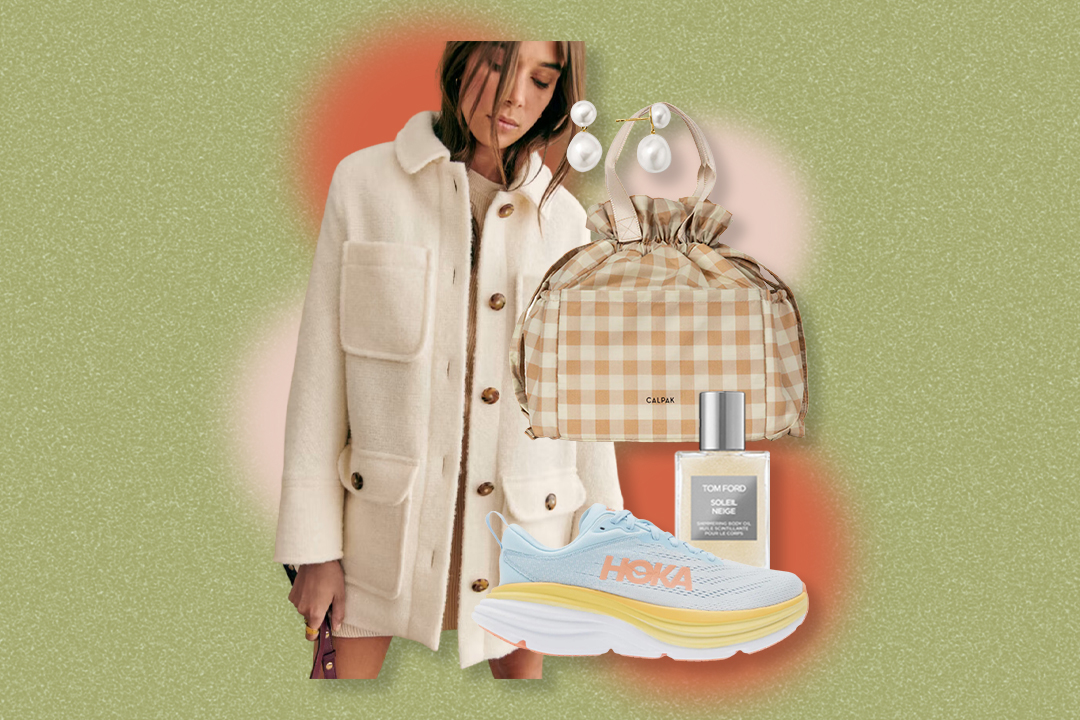 Approaching shopping with a capsule wardrobe in mind has the power to take you from spontaneously buying pieces that you never reach for to ensuring that every single thing hanging in your closet is something that's a core part of your clothing rotation. It's a mindset switch that makes getting dressed and feeling confident a daily occurrence because the items of clothing you own have a purpose—and countless ways you can style them.
Ready to start your capsule wardrobe journey? Look no further. Here's everything you need to know about getting started on your own and never saying "I have nothing to wear today" again.
How To Create a Capsule Wardrobe
Before you begin your capsule wardrobe journey, an understanding of how one can be beneficial is needed. If you've been drowning in too many or not enough wardrobe options, it may be time to prioritize items that deliver quality over quantity. Capsule wardrobes are ultimately beneficial because they simplify your wardrobe while still allowing you to be true to yourself.
What is a capsule wardrobe?
The simple definition is that it's a curated wardrobe made up of versatile pieces that you love to wear. These clothing items should provide a numerous amount of outfit ideas that can work for any and every occasion. Ultimately, a capsule wardrobe blends reliability and fashion together.
What does a capsule wardrobe consist of?
A capsule wardrobe consists of a set of tops, bottoms, dresses, outerwear, shoes, and accessories that can be easily mixed and matched together to be dressed up, down, and anywhere in between.
It means your closet has less trendy pieces that will only be worn for one season and more high-quality ones that stand the test of time and can be worn for years to come.
Once you master a starter capsule wardrobe, it can be curated and swapped from season to season. It makes it easy to pack up and take out clothes for the appropriate season because every time you pull them out, they're just as in style as they were at the time you bought them.
Why we love it
All too often, we buy fun new clothes for the season we're in but find ourselves turning to old tried-and-true favorites. It made us wonder: Why keep a closet full of things you don't love?
As shoppers, we've been conditioned to want more and to keep buying every time the weather changes. But the key to a versatile wardrobe isn't based on quantity, it's based on quality and adaptability. The goal is to avoid a section of clothes in your closet that you don't reach for because they're ill-fitting or out of style.
A capsule wardrobe reserves your hard-earned coin for pieces that are going to get cost per wear and last you as long as you want them to. A super-trendy piece that you're going to wear to one event and never wear again doesn't have a place here. Instead, you want something that's true to your style that you know you'll probably reach for two years from now. You'll have less clothing than you did before, but you'll feel like you have much more.
How To Create Your Own Capsule Wardrobe
Step One: Take a good, hard look at what you already own, and purge the rest.
We don't mean opening it and flippantly going through the hangers. We mean that you should take every single piece out of your closet, then evaluate if it should go back in.
Step Two: Sort each item into one of four piles: love, maybe, no, and seasonal.
I love it and would wear it tomorrow: These pieces fit your body, your lifestyle, and you're happy wearing them. Put these back first.
Maybe: These pieces might not fit perfectly, have sentimental value, or you just can't put your finger on why you don't wear it more. (If you haven't reached for it more than once, it belongs in this pile too). Put all of these items in a box and store it in a place that's easily accessible. If you find yourself reaching for an item, put it back in your closet after; if you haven't reached for it by the end of the season, keep it in the box to take to donate. This is noncommittal (for now) and allows you to change your mind later.
Hard no: Whether it's because it doesn't fit or you just decided you don't like it, pack these pieces up to donate them.
Seasonal: There's no need to keep a cashmere sweater next to your summer tank tops. Move all of your seasonal pieces into a storage location that will be easy for you to swap out once the time is right.
Step Three: Look at what's left in your closet and evaluate what your personal style is and what holes you have.
Maybe you're completely set on jeans but could use a new jacket for fall. Now that you have a clear vision of what you'll be able to pair that jacket with, you'll make a better selection for what fits your closet. This doesn't mean you have to completely forego trend pieces and forever live wearing button-ups and jeans—it just means that when you do purchase trendier pieces, you know that they'll have a place in your wardrobe and that they'll get wear.
The Everygirl's Capsule Wardrobe Essentials
How to make it work
The absolute key to making your capsule wardrobe work is to make sure that the pieces you have are versatile. This means that they can be paired with different pieces to make up completely different looks that are appropriate for any event or occasion that might come your way. These are some ways we'd make our starter capsule work:
Capsule Wardrobe Outfit Ideas
Out to lunch
While some sweater dresses wouldn't exactly qualify as being something you can wear year-round, this one does. In a lightweight, more cardigan-esque material, it's perfect for spring and fall days alike. Whether it's dressed up or down (seen here), it has a way of looking put-together all on its own that gives it much-deserved capsule wardrobe status.
sunglasses | sweater dress | crossbody bag | white sneakers
On a date
Cut the routine pre-date panic by having a go-to capsule outfit that's perfect for a night out. A one-shoulder blouse and faux-leather pants are a simple combo that pack a huge punch. The simple base allows for endless variety by switching the accessories you pair it with—making it the definition of capsule perfection.
one-shoulder blouse | crossbody bag |faux-leather pants | heeled sandals
To run errands
The art of looking somewhat decent when running errands without needing to try hard is a delicate dance, but a plain crewneck sweatshirt can provide the magic of feeling like a real piece of clothing rather than what it really is (super comfy loungewear). With classic jeans and sneakers, you've got your new favorite day-off look in the bag.
sunglasses | sweatshirt | sweatshirt (plus-size) | '90s jeans | tote | white sneakers
To the office
When it comes to workwear, our philosophy is the simpler, the better. A two-part outfit consisting of a white-button up and trousers is a classic combo that can't steer you wrong, and opting to pair it with versatile loafers and a go-to tote makes it an outfit you can throw on and head out in without much thought, but that always looks and feels totally professional.
white button-up | white button-up (plus-size) | trousers | tote | loafers
Out for drinks with friends
A capsule wardrobe doesn't need to consist of only super basic pieces, and this blouse is Exhibit A. It's simple enough that it can be paired with all of the pants in the capsule, but eye-catching enough that it can be worn to dozens of different events, from drinks with friends to a bridal shower.
sunglasses | ruched blouse | crossbody bag | '90s jeans | white sneakers
How to stick with it
You'll find that as time goes on, you probably will need different pieces for different seasons of life, both literally and figuratively. The end goal is to have a capsule you can swap out each season or two smaller capsules that you need in your rotation (like one for the office and one for everyday life).
The swap to a capsule wardrobe doesn't happen overnight. It's going to require more thought, less impulse purchases, and just a little bit more strategy. But over time, your closet will turn into something that represents you, no matter what you pull out of it.
As the new season approaches, start looking for holes and what you might want. Maybe you decide you're going to buy a new accessory to pair with your basics or that a new pair of casual shoes will help you make the most of what you have. Approach your purchasing with strategy, thought, and longevity in mind, and over time, your capsule wardrobe will save you both money and frustration getting dressed.
Once your base is mastered, you can develop your capsule wardrobes for different seasons and circumstances, which we've already done the heavy-lifting for.