If you're like me and grew up with Better Homes & Garden and House Beautiful magazines in your home, then you know that almost every house they featured had wall-to-wall windows and French doors that let sunlight pour into every corner of that model home. Unfortunately, as with most magazine articles I read between the ages of 12 and 18, these spreads gave me the most unrealistic expectations of my first apartment. Not only did I think I'd somehow be able to magically furnish my place with beautiful handmade rugs and mementos from world travels, I thought I too would live in a sun-drenched apartment of my own freshman year of college.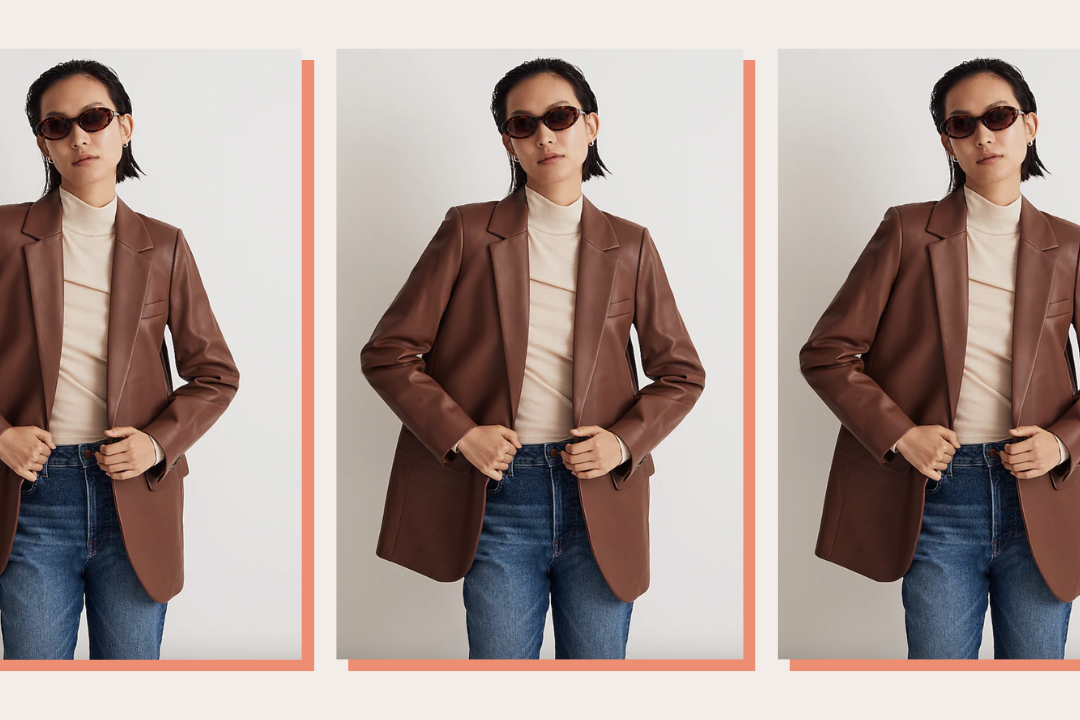 time for your fall wardrobe update!
Spoiler alert: big city living has a way of humbling even the most optimistic of us. And, with almost 10 years of apartment living under my belt, I've found some tried and true ways to make your place feel like one of those light-filled feature homes I wished for.
1. Embrace white walls
This is where your apartment's generic white walls come in clutch (go figure!). If your space is short on natural light, make the most of what your apartment gets by choosing curtains that'll maximize the natural light that comes into your space and filter it through white or light-colored fabric instead of a darker color that'll leave your apartment dark and dreary on the days you're running late and forget to open your curtains (clearly speaking from experience here!).
If you're "lucky" enough to have standard white apartment walls, white curtains will blend into your walls allowing the sunshine to pour in unobstructed. And, white curtains on white walls actually soften the edges of your windows so that the sunlight, not the hard edges of your aluminum window frame, is the star of the show.
2. Ditch the dark furniture
If your space is light-challenged, the last thing it needs is dark, chunky furniture. Remember when ghost chairs with faux-fur rugs were on everyone's Insta feeds? I loved them, but honestly, I've yet to find one that's comfortable for more than a couple of minutes. When you're working with limited natural light, you want to create as many opportunities as possible for light to pass through objects. Meet your new friends: glass and lucite.
Full disclosure: lucite chairs and glass tables and desks are not the easiest to keep fingerprint-free, but the natural light payoff makes the upkeep worth it. Glass coffee tables are your best friends. I bought this one from Ikea years back and it's served me well as a desk, an entryway table, a plant stand — the list goes on. If you're trying to maximize sunlight, opt for white and glass combinations so that the sunlight can bounce off both the glass and the frame.
Another plus of including illusion furniture in your space is that it frees you up to add bolder, more colorful pieces in your space (no, you don't have to make your space a neutrals-only zone just because you're running low on light). And by all means, if ghost chairs are your thing, a dark apartment is the perfect opportunity to incorporate them into your space (throw pillows optional, but strongly recommended).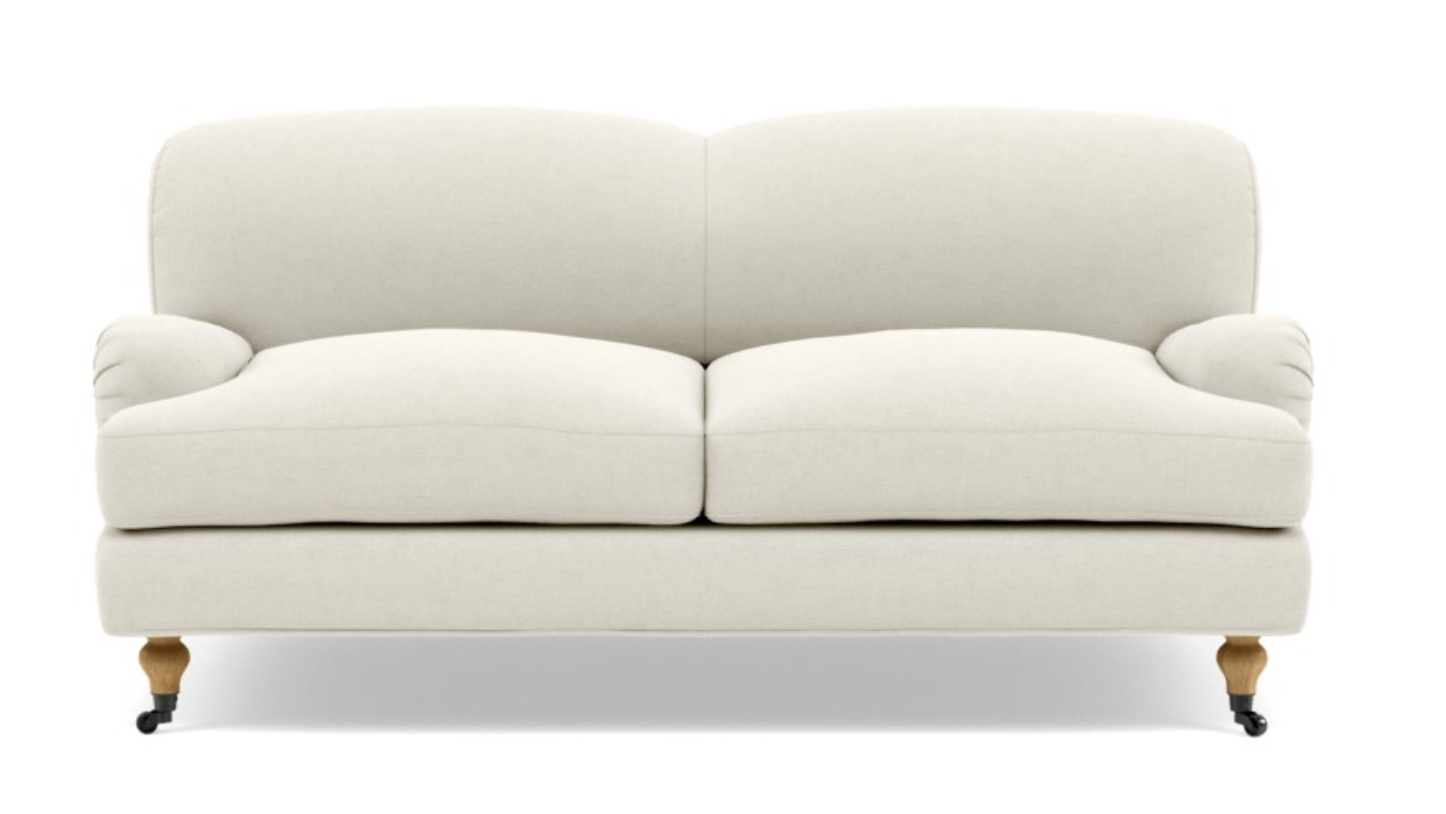 Interior Define x The Everygirl
3. Get strategic with mirrors
Mirrors are your best friend in dark apartments, and when they're placed strategically, they can help you maximize any natural light that your space already receives. Now, I'm not going to pretend that I remember the physics of light—my freshman year physics class felt more like a test of endurance than a learning opportunity—but placing mirrors opposite your windows gives the sunlight a reflective surface to bounce off and spread around your room. Plus, mirror styles are endless and add interest and dimension to walls in much the way windows do.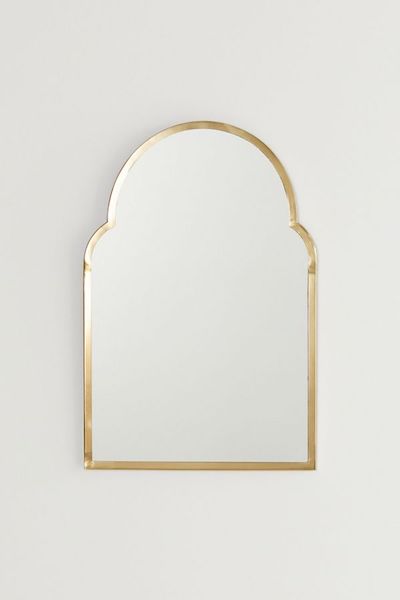 4. Give your windows a wipe-down
When I was younger, my mom had an annual tradition of cleaning the house from top to bottom at the end of December. According to her, we couldn't welcome the new year with a dirty house. Like clockwork, every New Year's Eve, I became my mom's "cleaning assistant" and we truly cleaned the house from top to bottom, including the window — inside and out.
I hate to say it, but in the first week of the new year, I really did notice a difference in how much light came into the living room, and I'd like to think that was more because of all the grime we'd removed from the window and less because my hands hurt and I was tricking myself into believing the pain had been worth it. All these years later, here I am turning into my mother and reminding you to clean your windows, inside and out.
If you live in a big city like me, you know how filthy the air is, and I can almost guarantee you that you've underestimated how much light the gunk on your windows is actually blocking. Treat yourself (and the earth) to some clean window cleaning products and dedicate a couple of hours to cleaning your windows. Your space will thank you!
5. Live with less
If you're in a dark space, minimalism is your friend. I'm not saying that you have to Marie Kondo all of your belongings, but decluttering is one of the easiest ways to brighten up a space. Less stuff on the floor or your chair-drobe means less obstacles for light to pass through! If you're a newbie to decluttering, I recommend storage boxes and baskets, and to maximize your light, stick to light-colored pieces and those with metallic accents. Even if the inside of each box is a disaster, you'll be able to contain your messes in pretty storage, and what could be better than that?