When they launched The Everygirl a little more than three years ago, cofounders Alaina Kaczmarski and Danielle Moss were just two in a very small network of Chicago bloggers living on separate ends of the city. They worked "virtually" from their own homes, holding meetings over Google Hangouts and gchatting all day long, occasionally meeting up for a photo shoot or brainstorming session. Since then, they've grown the lifestyle site to more than half a million unique readers a month, and just last year, expanded the team by hiring ten part-time editors (two of whom also reside in Chicago).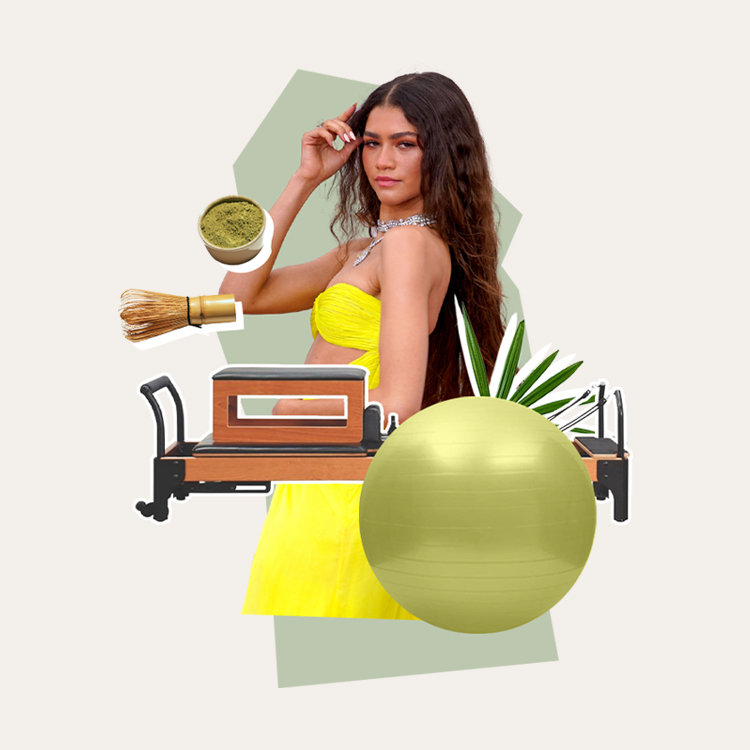 she's (kinda) just like us!
As the brand and company grew, the topic of getting an office space came up. But after analyzing the budget, the two decided on an alternate solution. They'd keep the home office, but they'd also be more than just business partners; they'd become roommates.
"The advantages of working together every day far outweighed the disadvantages," says Alaina. "For example, it definitely proved helpful during the holidays when we had a photo shoot every single day for about a month straight and all of our props were all around us to pull from."
Sharing a larger unit also proved cost effective for both women, allowing each of them to save on rent every month compared to what they spent living alone. Anyone who has followed along with their personal blogs or social media accounts knows these ladies are no strangers to packing up and relocating to a different apartment. Alaina and Danielle have lived in four and three different apartments, respectively, over the past four years, including the one shown here. From Alaina's Uptown abode to her cozy Lincoln Park bachelorette pad, and Danielle's River North high rise to her Lakeview walk-up, each space is as charming as the last.
Today we get to peek inside what happens when two self-proclaimed design enthusiasts merge two apartments' worth of belongings into one space. The ladies also discuss the perks and drawbacks of living and working together while offering advice for other business partners. So step inside, and look around. And feel free to take design notes if you see something you like; Joss and Main has curated a sale based on the aesthetic of this home! Check it out at 9 p.m. EST this Sunday.
Name: Alaina Kaczmarski
Age: 29
Current title/company: Cofounder and editor of The Everygirl
Education: Bachelors degree in Journalism and Psychology from Syracuse University
Name: Danielle Moss
Age: 31
Current title/company: Cofounder and editor of The Everygirl
Education: Bachelors degree in Sociology from University California Santa Barbara
You have been working together for almost four years now, but last April you found a duplex to both live and work from. How did you make this decision? What did you consider when deciding to become roommates?
Danielle: The topic of getting office space kept coming up, and ultimately we realized that the company wasn't quite ready for it financially. I asked Alaina if she'd be OK holding off on office space if we moved in together for a year. That way, we'd technically be working together every day but from our home office. We talked everything through, and while most of our friends thought we were crazy, we felt that we could make it work.
Alaina: The advantages of working together every day far outweighed the disadvantages. For example, it definitely proved most helpful during the holidays when we had a photo shoot every single day for about a month straight and all of our props (i.e. belongings) were combined all around us to pull from. I'd run around the apartment grabbing stuff and Danielle would photograph while I started styling the next shot somewhere else. It was like a home/office/photo shoot studio/prop storage.
Danielle: Plus we found a large two story, 3 bedroom, 2.5 bath in West Town—so the large first floor living area acted as the dual office space with the dining table acting as a conference table, while the third bedroom upstairs turned into an extra living room.
Alaina: Splitting the rent in this large place also ended up being cheaper than it was for each of us to have our own, much smaller one-bedroom apartments. Kind of crazy, right?
What was on your wish list when looking for a home that would be a shared space?
We were hoping for something with a third bedroom that we could convert into a second small living room so we'd each have our own place to go at the end of the day. Working together and living together was going to mean spending a lot more time together, so this was important to us. Having that second little living room (on the second floor) was like having a little mini backup apartment. If one of us was entertaining friends in the main living area, the other would easily have some space to go if they wanted a quiet night to themselves.
How did you combine your styles and belongings? What happened to everything that you didn't end up using in the space? 
It will probably never be as easy to decorate with anyone as it was with one another. We both like and own a lot of neutral items, and we have such similar styles. Our furniture meshed together really well and we respect each other enough that if one of us felt strongly about something design related, it never turned into an argument. And we each had our separate bedrooms to do our own thing which you can see in the photos–Alaina's has a more bold, black and white design while Danielle's has a more subdued and dreamy grey look.
Do you feel like your style has evolved?
Alaina: It's so bizarre because for as different as my apartments have been, I feel like they also have a distinct "Alaina" look to them. I am clearly a creature of habit when it comes to arranging furniture and art and even bedding. I'd say the biggest difference is the colors I use. My first two apartments (seen here and here) had a lot more than my last two (seen here)–you'll especially notice a lack of pink in this apartment. Danielle may or may not have had something to do with that. Ha! But really, neutrals are just the easiest way to create a cohesive look. I really struggle incorporating colors in an organic way.
Danielle: I feel like I've gone back to the look of my first Chicago apartment–very white, bright, and neutral (seen here). But this is even a little less feminine and even more simple. My Lincoln Park apartment (seen here) was a lot girlier than anything I had ever done before (so much gold), and I've definitely shied away from that.
Throughout the decorating process, where did you compromise the most? Were there any "musts" for either of you that were hard to agree on? Any fights?
The biggest argument we had, and it wasn't even about decorating, was over who got the desk by the bigger window! Because our apartment is an old coach house, literally a space that once housed a carriage and horses, there was only one "big" window on the first floor built out of where the "garage opening" used to be. All of the other windows are very small and raised. That was definitely the biggest downside to this awesome space: the lack of natural light on the first floor. We're both VERY excited about having brighter apartments next time around.
How would you describe living with someone you also work with? Would you recommend it to other women? What advice would you give those in this position?
Danielle: This really depends on the relationship between the two people who work together and their personality types. If you're a total introvert who likes being alone, roommate life is probably not for you. I see my close friends a lot, so I really appreciate having my place to myself at the end of the day. So while it worked for us, I missed having my own space (which really had nothing to do with Alaina at all). I was 30 years old when we moved in together, and just wasn't used to having a roommate because I hadn't lived with anyone except an ex-boyfriend in my mid 20s.
Alaina: I, on the other hand, am the youngest of three, have always shared a room or apartment, and love having a roommate! I feel very lonely when no one's around for long periods of time.
Danielle: She's probably one of the few people I could have lived with. Working and living together is a lot, but we are communicators and made it work for us. But just because something worked for us doesn't mean it'll work for someone else. I'm glad we moved in together but I think that ultimately it's best to keep work and home separate on the weekends. If you're going to move in with someone, especially someone you work with, be sure you talk everything through.
Alaina's Bedroom
It seems like work would be ever-present in your situation. Is it hard to maintain a work life balance? How do you achieve that?
Danielle: That wasn't easy, and I tend to want more flexible work hours than Alaina does; I'll workout at 9 a.m. while she's at her desk but then work into the evening later than she will. So she'd be ready to stop working at six but I'd have a few more hours to go, and I'd want to run things by her…
Alaina: …at which point I'd be all: "My wine is poured. I don't want to talk about work right now." That being said, we talked about work a lot a lot. But more often than not, the wine would really help the ideas flow!
Last question. Will you be renewing the lease?
Hah, as anyone who follows us on Instagram has already seen, we actually are not renewing the lease. We knew when we signed it would only be for a year which officially ended in April. Danielle has already found a new place a few blocks away, and Alaina is moving to nearby Wicker Park. All is well, and hopefully we'll have news to report on an official Everygirl office later this year. Stay tuned…!
Danielle's Bedroom
Product Sources
LIVING ROOM
sofa, Interior Define x The Everygirl collaboration
coffee table, Jayson Home
white chairs, Copper and Walnut
tv stand, CB2
equine art, Kara Rosenlund
equine framing, Artists Frame Service
bowl, Crate and Barrel
white Thomas Edison lamp, Schoolhouse Electric
pedestal table, West Elm
white and gold lamp, Lamps.com
acrylic and gold folding table, CB2
black and gold floor lamp, West Elm
rug, West Elm
all throw pillows, Willa Skye Home x The Everygirl collection
plaid throw, Pendleton
chess board, flea market in Puerto Vallarta
white Moroccan pouf, Lulu and Georgia
DINING ROOM
dining table, West Elm
dining chairs, West Elm (no longer available)
rug, Wayfair
bar cart, Society Social
striped napkins, Etsy
gold flatware, West Elm
floral arrangements, Jayson Home
WORKSPACES
desks, West Elm
tufted desk chairs, PBteen
nailhead bulletin board, PBteen
white task lamp, Ikea
brass task lamp, Ballard Designs
gold pencil holder, Furbish Studio
porcelain pineapple, Lulu and Georgia
triangle pencil cup, The Citizenry
shelves, West Elm
succulent arrangement, Jayson Home
ALAINA'S BEDROOM
headboard, Kathy Kuo Home
duvet cover, Crane and Canopy
scalloped sheets, Crane and Canopy
ikat throw pillow, Willa Skye Home x The Everygirl collection
nightstands, West Elm
"Cognac Vieux" tray, Jayson Home
wall sconces, Schoolhouse Electric
framed gallery wall art, Minted
faux trophy antlers, Kathy Kuo Home
gallery wall knick knacks (wishbone, display case items), Jayson Home
letter A, West Elm
"Press for Champagne" button, Lisa Golightly
dresser, Kathy Kuo Home
French gilt mirror, Wisteria
marble and brass lamp, Lamps Plus
floral arrangements and topiary, Jayson Home
striped cup, Jayson Home
rug, West Elm
DANIELLE'S BEDROOM
headboard, Ballard Designs
duvet cover, Restoration Hardware
sheets, Crane and Canopy
throw pillow, Etsy
nightstands, Wisteria
bedside lamps, Schoolhouse Electric
penguins, vintage
terrarium, Jayson Home
camera, vintage
zinc D, Anthropologie
candle, Illume
rug, Rugs USA
dresser, vintage
ceramic lamp, Pottery Barn (no longer available)
Moroccan mirror, Wisteria
tall dresser, Ikea
"Let it go" banner, Schoolhouse Electric
gold feather, Jayson Home
bar cart, vintage
gold planter and zz plant, Jayson Home
dog bed, Harry Barker