For some, the holidays can feel a little melancholy—though we're welcoming a brand new year, we're also saying goodbye to our 2022 selves. To me, New Year's Eve is bittersweet, even as I cheer during the ball drop on the TV screen and stay up until midnight drinking champagne. Throughout this year, I've read about 40 books and one of them, in my opinion, perfectly captures the slight sourness of saying goodbye to the year—and that is Lillian Boxfish Takes a Walk, a story about a career woman, mother, and overall tough-as-nails New Yorker.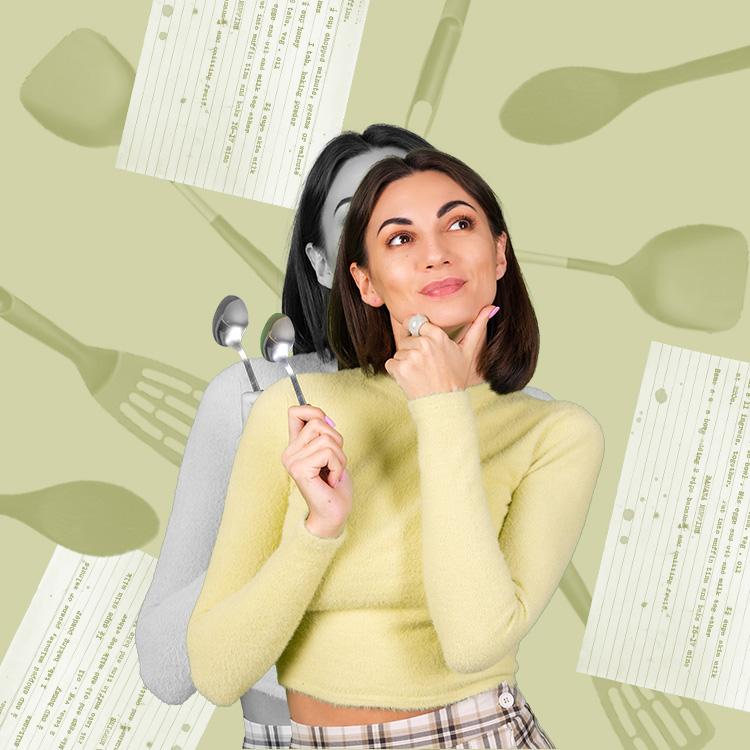 high in protein, good for gut health, and anti-inflammatory? yes, please!
The story follows 85-year-old Lillian Boxfish as she takes a walk around her Murray Hill neighborhood after eating most of a pack of Oreos (did I mention she's pretty relatable?). Lillian—or Lil, as her charming yet misogynist boss likes to call her—was the highest paid female copywriter during her time working in advertisements at Macy's, and she sure felt like she ruled the city. Determined to be the career woman her mother always disapproved of, Lillian has lived in the big apple for years, discovering more about herself and the truths of the world along the way. As the novel flashes between scenes that define the protagonist's past and her taking a walk in the present, it bends genres from coming-of-age to romance, and, with the threat of a subway killer on the loose, there's even a little bit of a thriller quality as well.
Taking place on New Year's Eve, Lillian Boxfish Takes a Walk is the perfect novel to read before the end of the month—no matter what you're in the mood for. Without further ado, here's why you need to add this novel to your 2022 reading list ASAP, before it's too late.
Kathleen Rooney
She took 1930s New York by storm, working her way up writing copy for R.H. Macy's to become the highest paid advertising woman in the country. It was a job that, she says, "in some ways saved my life, and in other ways ruined it." Now it's the last night of 1984 and Lillian, 85 years old but just as sharp and savvy as ever, is on her way to a party.
The protagonist is flawed but also a boss
Right off the bat, we learn who Lillian was as a child. Born with a talent for words, she basically came out of the womb with a knack for poetry and ambition to use it. Never one to back down from a challenge, she worked hard to land her job at Macy's and once she got it, she worked even harder to move her way up. As soon as I learned of her ambition to rise above others, even the men, in the workplace, I immediately respected her. She truly made her life what it was and, like the confident woman she is, isn't afraid to flaunt her success, fur coat and all.
However, the first-person narrative shows how successful yet flawed Lillian is. Though her confidence is well-deserved, she also makes fun of and tears down other women. For example, she often thinks of her coworker Olive's appearance, describing her as looking baby-ish or inexperienced. Though I can't support this, I will admit, a lot of us have, at one time or another, had truly nothing nice to think about another person, let alone our workplace rival. Though her thoughts are quite jarring at times, this type of storytelling also gives us a real look at the inner workings of a protagonist. At the end of the day, Lillian is exactly like the rest of us—a little flawed, but that's what makes her authentic.
It gave me a newfound appreciation for the women who shaped the modern workplace
As a woman working in advertising in the 1930s, Lillian performs most of the same duties as her male coworkers. When I began learning of Lillian's success in the first chapter, I understood why she was so prideful when she asks her boss for a raise. When she asks to make the same amount that a man would make in her position, her boss politely but firmly tells her there's no way that it's happening. Told from a first person point of view, the dialogue hit a little too close to home and really made me stop to think.
Seeing the sexism Lillian handles throughout the book, from both her boss and even her other female coworkers, makes you root for her even harder. Especially as a woman working in a creative field made up of mainly men, I was ecstatic to see her pushback and fearlessly defend herself. And, like many of us in the workplace have figured out, she knows how to play the game. With commentary and feedback that seems polite yet biting, she tells Olive she doesn't support messaging that depicts women as brainless. When her publisher, Artie, tests her by admiring her poetry and saying "it's rare to find such profusion of wit in a woman," she immediately snaps back by pointing out a larger problem: men simply aren't paying attention to and appreciating women's wit. She was a career woman in a different time, which makes me admire and appreciate the real-life women she represents from decades ago even more.
It provides a powerful message about finding family in friendships
Throughout Lillian's own career, it's very clear the relationship between her and her mother is at least partially strained. After observing her mother's disapproval of her sister's city-girl life, Lillian made it her mission to make her mother a little mad when she first went to New York. In her rejection of her housewife mother's ideals, Lillian completely writes off the idea of having a husband and any children. But as her success in her career leaves her wanting even more, she eventually meets a guy, starts a family, and the rest is history—until her husband cheats on her and she's left to do most of the child rearing.
Despite her family falling apart, Lillian, though (rightfully) cynical, doesn't stop living her best life. As a lover of the city, she's determined to meet others she can connect with on her walks and just out and about on the town. When she meets a photographer, Wendy, on the street and takes her to lunch, she becomes one of Lillian's "best, most improbable friends." Though Wendy is years Lillian's junior, neither one of them lets age define their friendship with each other. When Lillian visits a restaurant she's frequented for years, Grimaldi, she's personally greeted by the owner because she's built a friendship as a regular customer.
Lillian Boxfish Takes a Walk doesn't ignore the protagonist's age—I mean right off the bat, she's struggling to remember purchasing a box of cookies and hating herself for that. But by giving the flashbacks to her past and sprinkling in instances that show she's become a beloved figure in New York, we don't feel a sense of pity for her. Instead, I felt admiration and respected her ability to form her own connections despite the challenges she went through and the attempts her blood family made to bring her down.
Kathleen Rooney
She took 1930s New York by storm, working her way up writing copy for R.H. Macy's to become the highest paid advertising woman in the country. It was a job that, she says, "in some ways saved my life, and in other ways ruined it." Now it's the last night of 1984 and Lillian, 85 years old but just as sharp and savvy as ever, is on her way to a party.
Final thoughts
Overall, a story of the highs and lows of a successful woman's life—whatever way you define it—is like listening to your grandma, aunt, or maternal figure reminisce about their favorite memories. But rather than tell their stories to you as a child, they give you their truth as another adult. This is exactly what it feels like to read Lillian's story. Though she's experienced the triumphs of being the highest paid woman in advertising, she's also dealt with her mental health and a divorce. Though she's strolling about town in a mink coat at 85, she's also telling white lies about the friends and family she's on her way to meet to each stranger she encounters. Yet, you'll probably empathize within Lillian because, through it all, she has a strength most of us wish we could possess.
At times, Lillian's honesty bleeds into cynicism—but what more can you expect from an authentic narrator. Lillian isn't perfect and at 85, she's not trying to impress anyone anymore. In a way, I wish I could be more like her—minus her expertise on etiquette, I'm convinced I'll never be an expert on all things posh. Through its honesty and heart, the narrative is repeatedly grounded by the theme of new beginnings and a new year, but reminds us of the importance of remembering your past—but not dwelling on it. If you're looking for a story that has warmth, integrity, and serves as a love letter to those who follow their dreams, you're sure to fall in love with Lillian just as much as I did.