The second the air has a slight chill, the first leaf falls in my backyard, and I start seeing school buses absolutely everywhere, I want nothing to do with summertime. Don't get me wrong, I love the sunshine and the pool party barbeques that come with it, but I'm ready to pull out my coziest blankets and plug in my slow cooker to make something warm come fall. There is something so invigorating about the first time you go grocery shopping at the beginning of a new season with the intention to grab all the foods you haven't had since last year—and the first grocery trip in the fall is truly the best of them all. Reaching for fall comfort foods is my prerogative right now, and it's not just because they put me in the fall spirit—they are incredibly nourishing too. Ahead, we are sharing 10 fall comfort foods that are as cozy and seasonal as they are nutritious (AKA they pack some major health benefits). You and your body will love these all season long.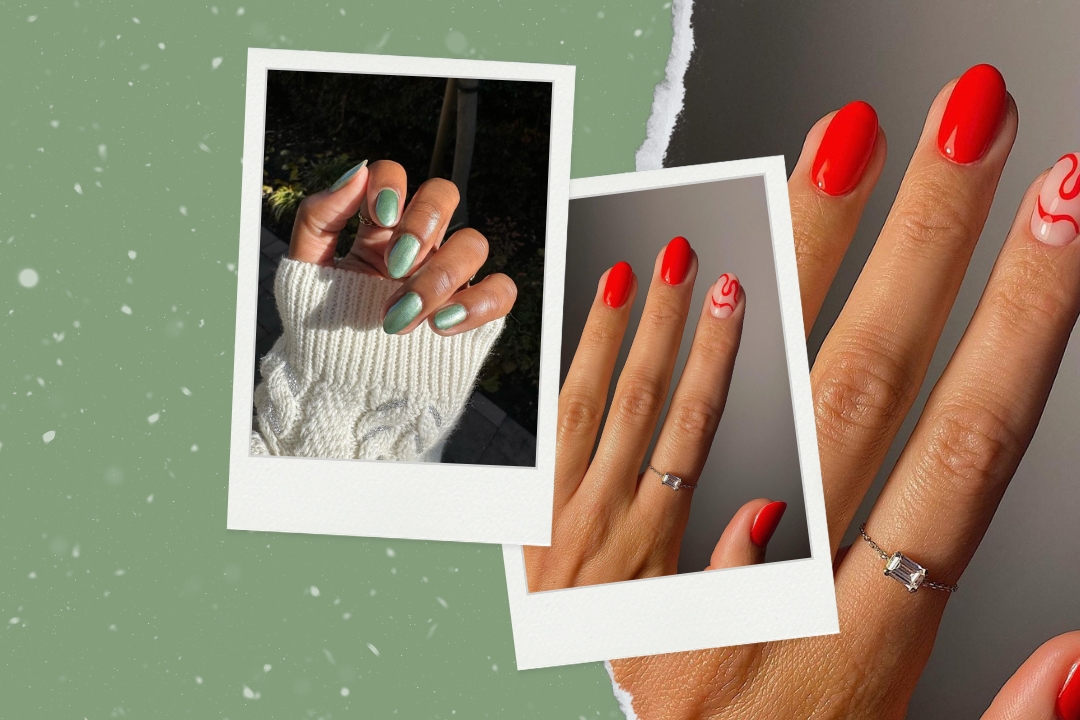 every one of them is a certified sleigh
1. Apples
Arguably one of the best activities of the fall season is going apple picking, sipping on apple cider, and heading home to make apple pies and crisps galore. Since I eat so many of them this time of year, I'm thankful they have so many health benefits. According to Healthline, apples are high in fiber, vitamin C, and various antioxidants (including quercetin, catechin, and chlorogenic acid). Plus, they have a low glycemic index, meaning you're less likely to experience a blood sugar spike after eating them. Despite all the desserts I love to make with apples, they are great as a snack sprinkled with cinnamon and dipped in peanut butter or chopped up into a salad with some pumpkin seeds and a protein of your choice.
2. Carrots
Carrots are a particularly good source of beta carotene, fiber, vitamin A, vitamin B6, vitamin K1, potassium, biotin, and antioxidants, all of which support a nutrient-rich diet. Plus, they often rank low on the glycemic index and can help feed the friendly bacteria in your gut due to their level of pectin (the main form of soluble fiber in carrots), according to Healthline. Roasting carrots in the oven, cooking them into a soup, and eating them as a snack are the most common ways to munch on this delicious fall vegetable.
3. Ginger
Ginger has been used in various forms of traditional and alternative medicine for years because of its ability to aid digestion, reduce nausea, and help fight symptoms of the flu or common cold, making it a perfect food to help with any pesky fall sicknesses you might fall victim to. It also has powerful anti-inflammatory and antioxidant effects. One of the easiest (and coziest) ways to incorporate ginger into your life is by drinking ginger tea, but you can also add fresh ginger to a warming carrot ginger soup or to a stir fry. Do you have more of a sweet tooth? Add powdered or minced ginger to pumpkin bread for an added flavor kick that packs the nutrient-rich benefits.
4. Cinnamon
Cinnamon is an all-star spice all year round, but it really shines in the fall months when it's sprinkled on top of lattes, added into pies, and, my personal favorite, used on the rim of a glass for a fall cocktail. Cinnamon is loaded with powerful antioxidants, including polyphenols, which offer anti-inflammatory effects to the body. It can also help keep blood sugar levels healthy (so add it to any and every food, especially if you're eating simple carbohydrates). However, it is important to note that there are two types of cinnamon (Cassia and Ceylon)—Cassia cinnamon is more affordable and widely available, but if you can, opt for Ceylon as it doesn't contain as much coumarin (a compound that is believed to be harmful to your liver in high doses).
5. Kale
Loaded with micronutrients and antioxidants, kale is one of the most nutritious leafy greens available, which is why we see it in everything from greens powders and smoothies to salads and soups. It offers fiber, calcium, and vitamins C and K as well as folate, vitamin B6, potassium, magnesium, and iron. Thanks to its nutty flavor, it works well in a variety of recipes. In the fall, I love to massage it in oil or dressing to use it as the base for a fall salad with some apples and sweet potatoes or chop it up, coat it in oil, sprinkle it with salt, and roast it until it's dry and crispy to make kale chips.
6. Pumpkin
Pumpkin is basically a rite of passage in the fall: pumpkin bread, pumpkin pie, pumpkin spice lattes, pumpkin overnight oats, pumpkin cookies…must I go on? Even if you haven't historically indulged in your fall pumpkin addiction for the health benefits, the comforting autumn food is also packed with vitamins, minerals, and antioxidants. They are loaded with a lot of vitamin A, but also contain vitamin C, vitamin B2, vitamin E, potassium, iron, magnesium, zinc, folate, and more. Thanks to their nutrient-dense profile, they can help boost your immunity, reduce your risk of chronic disease, benefit heart health, and even promote healthy skin. Just make sure what you're eating is the real thing: Pumpkin pie fillings or pumpkin flavoring typically are just added sugar and syrups (bad news for PSL fans). Make the most of fall's favorite flavor while packing in health benefits by using organic pumpkin (canned, frozen, etc.–just check for additives) in recipes.
7. Squash
In the fall, we most commonly see butternut, acorn, and delicata squash in our grocery stores, in recipe roundups, and on our holiday tables alongside more of our favorite comfort foods. All of these, plus more types of squash, are jam-packed with a wide variety of antioxidants, minerals, and vitamins, according to The Cleveland Clinic. Squash contains magnesium and potassium which help to support your heart and lower your blood pressure, iron to keep your blood healthy, and calcium, vitamin A, and vitamin C to support healthy bones, among many other benefits. To reap these benefits, try making a butternut squash soup or roast it in the oven with some oil, salt, pepper, and Ceylon cinnamon.
8. Pears
Pears are incredibly underrated, especially this time of year when apples and pumpkins are the stars of every end cap of a grocery store. If you don't believe me, reach for a few next time you're shopping to add to a kale salad, bake into a tart, or sprinkle with cinnamon for a snack. They are delicious and highly nutritious, making them a great addition to your diet this season. Pears are rich in fiber, folate, vitamin C, copper, and potassium as well as a good source of polyphenol antioxidants, and they can help fight inflammation, promote gut and heart health, and even protect against problems like heart disease.
9. Dates
These chewy, sweet delicacies are in season during fall, but they're great to have on hand all year round thanks to their dense nutrition profile. They contain important vitamins and minerals in addition to a significant amount of fiber, all of which may provide health benefits ranging from improved digestion to boosted brain health. According to The Cleveland Clinic, they're also a great source of potassium, magnesium, and vitamin B6. Dates are incredibly easy (and delicious) to add to your diet too—you can eat them plain or with nut butter as a snack, or use them as a natural sweetener in desserts. Blend a few into batters or soak a bunch in water and add to the food processor to make a paste (many people compare the taste to caramel).
10. Sweet Potatoes
Sweet potatoes offer a surprising amount of health benefits, from promoting gut health to supporting immunity and more. It doesn't matter if the color is more white, orange, or purple, they are all rich in vitamins (vitamin A, vitamin C, and vitamin B6), minerals (copper, manganese, and potassium), antioxidants (beta carotene), and fiber (both soluble and insoluble fiber). Since they can be baked, boiled, roasted, fried, steamed, or pan-cooked, there really are endless ways to prepare them. This season, try baking them whole in the oven until they are fork tender or dicing them up and roasting them with coconut oil, olive oil, or avocado oil. You can also make more comfort foods with them like sweet potato pie, sweet potato fries, or sweet potato hash.