I would like to start with a sense of complete reassurance that this article couldn't be more well researched or intently documented by the "single friend," who's successfully kept this label for a strong 25 years. For those of you who also have kept the label of said single friend unapologetically throughout the years, I am here to comfort you and guide you. Let me start with there should be no rosy cheek, hot flush embarrassment either, as there's no need to ever be embarrassed about being "that friend"—because, my dear fellow singletons, there are so many perks.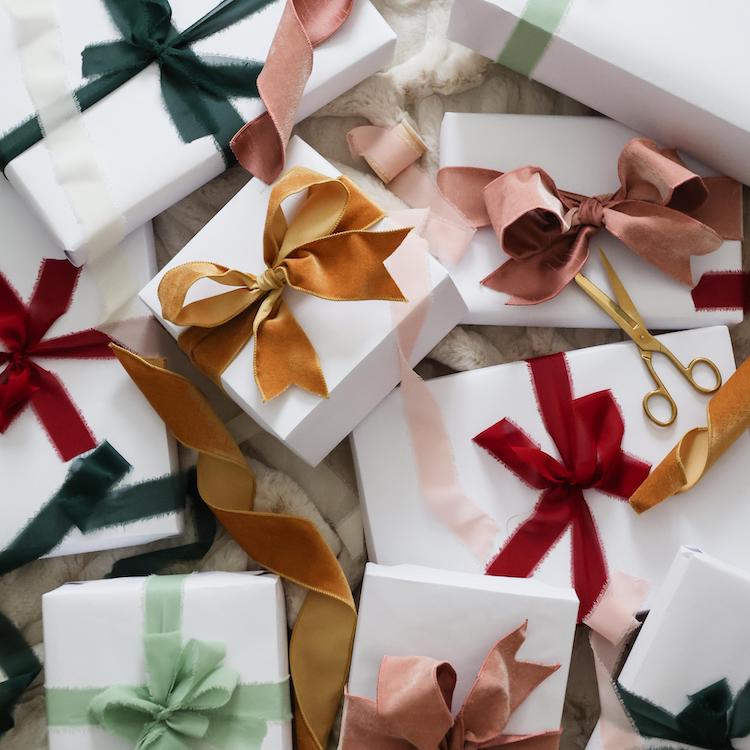 the perfect gifts for everyone—and we mean everyone—on your list
We've all heard the endless sudden epiphanies from friends that they "have the perfect date for you"—more often than not the best friend of their significant other—but it seems like this setup could be more for their own ease and enjoyment than yours. It's like you can see the episodes of endless double dates to the movies, dinners at theirs', and weekends away together at their parent's holiday home, as the quadruplet gang of romantic lovers (new TV show idea?), flickering and glimmering through their eyes as they effortlessly try to come across as nonchalant; as if this sudden idea of matchmaking was not meticulously thought out for days. We've also heard "that" tone of voice (you know the one) accompanied with "No, come! You are not third wheeling," or some other pleading statement that is, to be fair, meant to make you feel better.
With these ever-so-slight and unintentional downfalls come oh-so-many positive privileges that will have your coupled-up friends biting their relationship nails to dust in utter envy. There is no need to give up on searching for that romance, I must add, as a romantic relationship may not be something you need, but it also isn't something you should exclude from your life unless that's what will make you happy. All I'm saying is to enjoy the process of finding it because there are so many perks and joyful parts to this ride you are on—no matter how long you're on it. No risk of car sickness on this trip.
1. Indulge in your selfie stardom, I dare you
Now I know we can't ignore the hindrance of not having the "Instagram boyfriend or girlfriend" to take those street-style photos that fill your feed in between the coffee shots, dog photos, and documentation of your pizza journeys. Sigh. But you know what? To make that position in their career takes a lot of training. As the saying goes, when life pulls you back, it can only shoot you forward to bigger and better things. Do you want to know what those bigger and better things are? You, my friend, have gained the extremely coveted ability to take the perfect selfie. For example, you know that your chin, when angled up in sunlight, gives you that dewy glow and shimmer that beats the results of Charlotte Tilbury's Hollywood Flawless Filter.
The biggest perk is that there is no one else stealing the limelight from your now-perfected selfie. Sure, the couple selfies which fill every Instagram account are cute. But I ask you this: who really needs that other face taking up space—resulting in possible serious injury may I add, with the need to maneuver your arm in positions it should not go?
With this, I leave you to practice your speech, Phoebe from Friends style, for your award of Best Selfie.
2. It's time to start prioritizing self-care
Not to put selfishness as a top bonus, but taking care of yourself isn't just a trending movement—this has very real benefits for your mental health. Doing something for yourself can be as simple as taking time to read a passage of a book alone to a full-on therapy session, according to the National Alliance on Mental Illness. Tasks as basic as eating well, exercising daily, and meditating can make you more resilient, which therefore helps you deal with the hard times in life and enjoy the good. The perk of not having that significant other taking up so much space in your brain is that you can focus on the most important relationship: the one with oneself.
You can hit up a morning meditation and yoga class without worrying about waking a soul or even just make sure that you're getting all of the sleep you need. The ADAA (Anxiety and Depression Association of America) noted that sleep deprivation can make anxiety worse, or can potentially even lead to an anxiety disorder.
You can take a whole day, evening, or even weekend to indulge in that self-care beauty routine; slather all the masks onto your face, ice roll the non-existent eye bags away (since you're getting that undisturbed sleep), and book that in-house massage without worrying about the nuisance of turning your living room into an at-home spa. No one shuffling past the massage bed to break up that peaceful slumber of zen.
3. Your Netflix account is your own
You can finally binge-watch every show and movie you've ever wanted on Netflix, every trashy reality show, teenage American drama, and—my personal guilty pleasure—every serial killer and murder documentary to your heart's content. This comes without a single interruption of a wandering hand or subtle-not-so-subtle dimming of the lights. You also don't have to spend endless hungover Sundays pretending to be deep into your significant other's favorite TV show you've never understood.
4. Get your flirt on
Ignore those online dating horror stories, dating is fun. Not only do you get to sample new activities and foods constantly, but you also get to meet new people. Sure, it might end in a friendship over the shared love of the best slice in the city and rosé instead of water, but your phone contact list is going to be overflowing. If apps are your go-to, it's a simple trick of maneuvering around those unwanted shirtless photos and finding the lucky swipe rights.
If you, like me, prefer to go old school and hope to meet someone while out in the city (the fact simply meeting someone in person in a bar or coffee shop is referred to as old school now is saddening in itself, technology takeover), you get to practice those perfectly-honed social skills you've obtained. Plus, flirting is fun even if it leads to you sitting at home alone with a tub of Ben & Jerry's at the end of the night.
5. Do things for you
Without that other person complimenting you, you gain a well-rounded sense of independence. You start hustling for yourself *queue all the career-boosting, empowering podcasts on repeat.* Whether you're a DJ whose bedtime is 5am or a banker who is getting up at that time, your career will flourish with this new sense of independence.
6. Your money is yours
Do you know what comes along with that career-booming, euphoric glow you are toting? Money, honey. I can't be too much of the devil on your shoulder and completely ignore the advice that one should save up. Oh hell, my job description is definitely not a financial advisor, so let me just shout out: treat yourself. You deserve it after all that effort and hustling. So, hit up that Amazon Prime wishlist and celebrate you. Or, no need to dive completely into self-indulgence; we all have loved ones, family, and friends who might have been missing out on some of those thoughtful gifts you always meant to give. The point is, you can spend your money on what or who you want to without any influencing factor swaying the choice.
And if saving is what you want to do with it, well, it's all up to you.
7. You're the one with the stories
Ever been the one at school (or seen the one, as could be the case and often was for me) who comes back from summer holiday after posting that picture of you and your summer fling hand in hand on a beach at sunrise, which causes everyone to flock to you in a flutter of giggles to hear every sordid detail? Well now is the time to live out those fantasies of being the coolest kid in high school—Serena van der Woodsen, coming through. All your loved-up friends will run to you to hear those blush-worthy dating stories. They're living vicariously through you, and you should not be mad about it. How often do you get to indulge in that precarious boastfulness and it not be a negative? This can be a huge self-confidence booster.
8. You can spend your time with your favorite people.
There is never a day where you wake up with a sore jaw and premature wrinkles from forcing that fake smile to be on display for an entire evening. You do not have to ever hang out with people you can't stand to be around, or even simply, do not want to spend that much-looked-forward-to end-of-the-day glass (bottle) of wine with. One great bonus of being single is you do not ever have to spend your precious time with people who you either don't like or cannot tolerate. It's totally OK to not get along with everyone in the world, we are all unique and aren't all going to see eye to eye.
See? There are benefits to being single and I hope I've induced that sense of euphoria and smile-worthy flutter that comes with knowing you are about to give so much love to yourself! It was the best relationship I decided to delve into—the one with myself—and I have felt no longing or emptiness since.
With that, I leave you to revel in your single stardom—put on a face mask, take a selfie, watch Netflix, and get on Bumble. The world awaits.