There are a few celebrities whose beauty stops me in my tracks: Rihanna, Meghan Markle, Lizzo, Sydney Sweeney, Jane Fonda, Salma Hayek, and Blake Lively, just to name a few. They have the best and brightest giving them facials, seaweed wraps, keratin treatments, and more, and their skin and hair show it. But there's one celeb whose beauty is a bit of an enigma to the rest of the world: Mr. Paul Rudd. We've all seen the memes about how Paul Rudd looks exactly the same now as he did in Clueless 30 years ago, which has everyone wondering: What is Paul Rudd's skincare routine?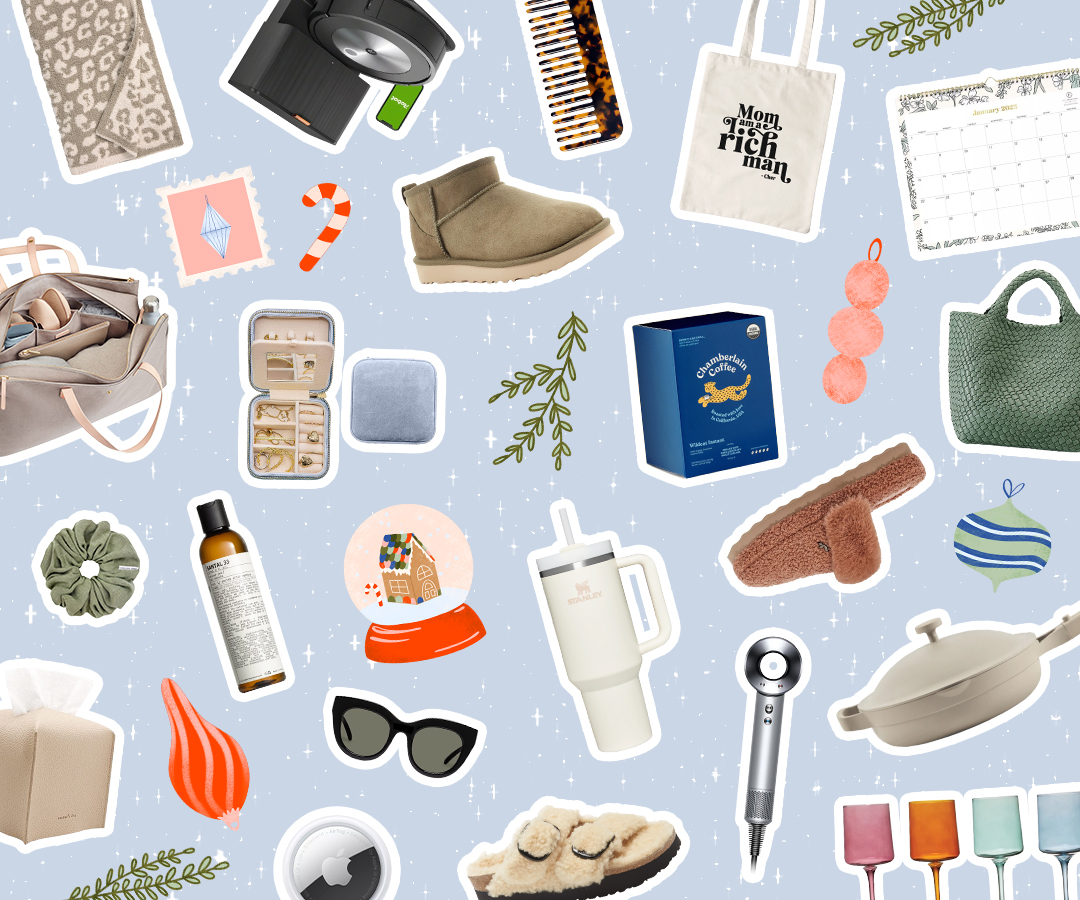 With hundreds of thoughtful gifts, you're sure to find something for everyone on your list!
Upon a full investigation, Paul Rudd has yet to drop his skincare routine, only hinting at the importance of sunscreen and possibly teaching Elizabeth Olsen how to gently apply eye cream. But there are a few skincare tips and tricks and anti-aging powerhouse ingredients we can add to our routines while we patiently wait for the official Rudd routine.
1. Add these ingredients to your routine
There are a few key ingredients we predict Mr. Rudd might have in his routine that's keeping him looking positively ageless, but even if he isn't using these (I swear if it comes out that this man uses three-in-one body wash as a cleanser, so help me God), one thing's for sure: You don't have to get a $300 facial every week for good skin.
Retinol
Retinol is the only FDA-approved ingredient for anti-aging to this day, so if there's any ingredient you want to add to your routine to keep you looking smooth and plump for years to come, it's retinol. It's a form of pure vitamin A that quickly promotes cell turnover to remove dead skin and reveal a brighter, clearer, and smoother complexion over time. Retinol won't work its magic after a mere single use; expect to start seeing results in four to six weeks, and in the meantime, add in a strong moisturizer to limit the drying effects the ingredient can often have on your skin.
Shani Darden Skin Care
Meet our editors' favorite retinol! This one combines retinol with hydrating ingredients and lactic acid to exfoliate while leaving skin hydrated.
Glossier
This brand new retinoid serum uses a blend of pure retinol and sunflower seed fatty acids that limits the typical irritation you get with retinol without skimping on all the benefits.
Peptides
An anti-aging skincare routine should include some form of peptides, thanks to its ability to help collagen, keratin, and protein stay intact. Peptides are short chains of amino acids that send little messages to your skin cells to keep producing collagen and elastin, two essential factors for keeping your skin firm and bouncy. Luckily, peptides are really easy to add to your routine through moisturizers and serums.
CosRX
Peptides are great for underneath the eyes because they keep the skin plump and hydrated, reducing bags and dark circles.
Olay
Peptides and collagen are a powerhouse duo, working together to promote longevity and skin health over time. This moisturizer is a lightweight cream that leaves skin smooth and super hydrated all day long.
Paula's Choice
Add a peptide boost to your favorite moisturizer or serum, or use this lightweight gel on its own to plump and firm skin over time.
Antioxidants
Antioxidants limit free-radical damage (which can leave your skin looking tired, sallow, and rough), revitalize dull skin, reduce hyperpigmentation from acne or the sun, and calm inflammation. The most common antioxidant on the market is vitamin C, which you can add to your routine in the morning with a serum. But there are other antioxidants that don't get as much love, like niacinamide, vitamin E, resveratrol, coQ10, and even retinol.
2. Stop using a towel to wash your face
If you're using the same towel over and over to wash your face every night, just think about all the bacteria you're spreading back and forth every time you use it. According to celebrity esthetician Joanna Vargas in her book Glow From Within, regular cloth towels might even be too abrasive for your face, causing redness and irritation with continued use. She recommended opting for muslin or bamboo cloth or using paper towels if you have acne-prone skin. Another option is to invest in Resoré, microfiber anti-bacterial towels that make using the same towel over and over again a little less gross.
ResorÈ
These anti-bacterial and hypoallergenic towels make washing your face so much easier. Instead of needing to use a different towel each wash, you can use these over and over again because they break down bacteria instead of spreading it back all over your face. They are an investment, but they're so worth it.
3. Use sunscreen every day
There's no getting around it: If you want good skin, applying sunscreen every single day is imperative. Along with retinol, it's one of the only other FDA and dermatologist-approved methods for anti-aging, and all you have to do is remember to apply it daily. The trick is finding a formula you really love that gets you excited to wear it, whether it's extra glowy, mattifies your skin, has a green tint to disguise redness, or is a tinted formula that acts as your foundation. The best sunscreen is the one you'll wear every single day.
4. Use both physical and chemical exfoliation
Unless you have extremely sensitive skin, it's important to use both a chemical and physical exfoliant once a week. Chemical exfoliators have risen in popularity in recent years because they're gentler on the skin's surface than a harsh scrub, but they're wildly effective at brightening, clearing, and smoothing the skin. When used properly, a physical exfoliator can help physically slough off all that dead skin you brought to the surface with your chemical exfoliation to reveal a much smoother, softer complexion. Be sure to never use them on the same day, and make sure the scrub you're using isn't too harsh (i.e. no Apricot Scrubs here).
5. Be consistent
Skincare isn't meant to work after one use. It requires consistency to really make an impact on your skin, especially active ingredients like retinol and acids or protective ingredients like antioxidants. Build a strong skincare routine and stick to it for four to six weeks before throwing in the towel. Then, if you don't notice improvements, make adjustments. This is why it's important to slowly add in new products rather than start a whole new routine at once, because then you can pinpoint the products that work and the ones that don't.