Velvet skin, glass skin, dolphin skin—there's a new trend pretty much every year for the best skin finish. We've gone from full-coverage matte all the way to sheer, wet, glossy skin in a matter of a few years, never really exploring what lies in the middle. This polarity has left those with oily and dry skin alike wondering what the heck to wear when their preferred finish isn't exactly "on-trend." But the makeup world is finally catching up, and our natural, skin-like, satin finish days are finally here. Welcome to the summer of satin skin.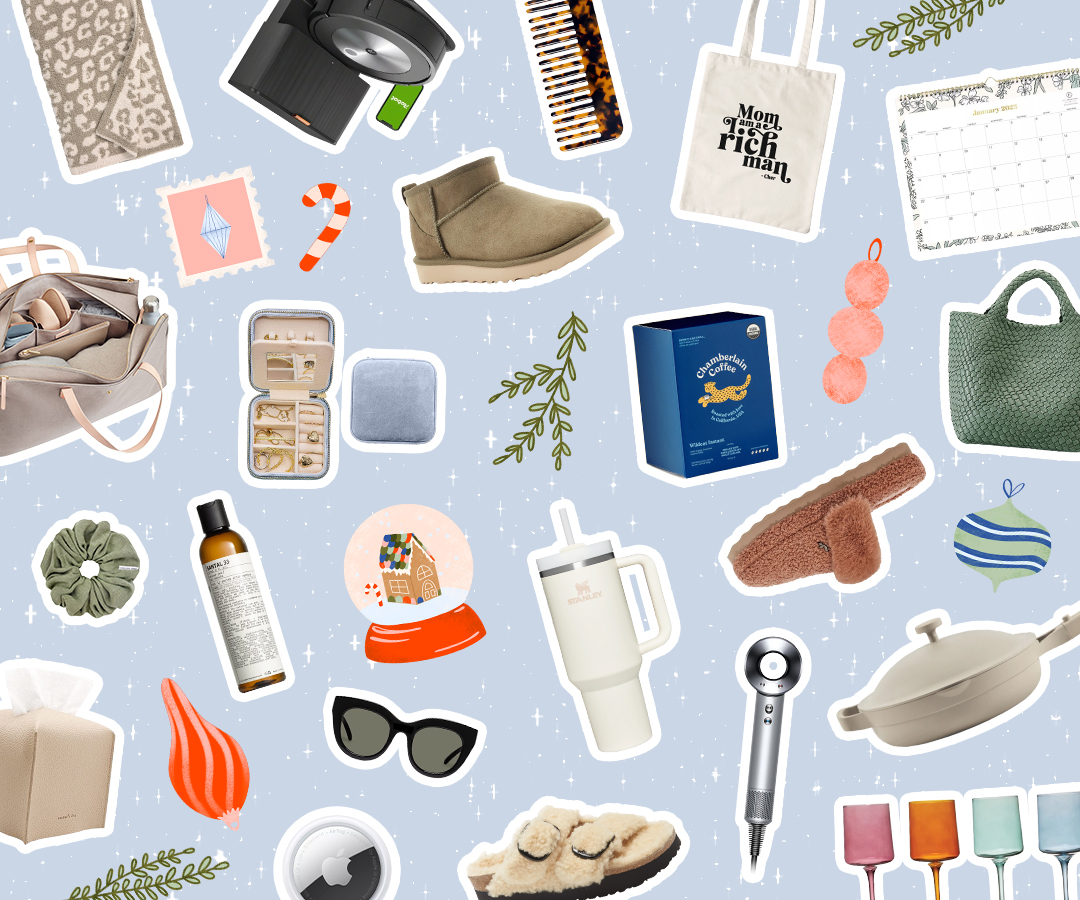 With hundreds of thoughtful gifts, you're sure to find something for everyone on your list!
What It Is
A satin finish is basically in between dewy and matte. It gives your skin an Instagram-filter effect, smoothing over pores and spots while highlighting the natural oils on your face too. If you feel like matte foundations are too flat and full-coverage but dewy products slide off your face and make you oily, satin will give you the best of both worlds. This finish is sometimes called "demi-matte" or "natural" because it offers a natural skin finish that looks seamless and like you're wearing nothing. Since natural skin isn't completely matte or completely dewy, you'll focus on achieving a little bit of both with a satin finish.
How to Achieve It
A skin-like finish can come from a variety of products, and if you want to achieve it, it's probably best to modify your routine. Whether or not you use foundation, make sure to prime with a moisturizer. If you have dry skin, you can use the moisturizer all over your face; if you're oily, you can place the moisturizer just on the high points of your face to keep the dew exactly where you want it. Then, apply foundation or tinted moisturizer. Use a brush if you want more coverage and a slightly more matte finish, or use a sponge for a sheerer effect. If you don't use foundation, you can just spot conceal in the areas you need it. Then, the most important part of this routine: Make sure you set your face with a sheer, translucent powder only in the areas you don't want extra shine: nose, forehead, under the eyes, chin, and above the lip. Your skin will look like a flawless mix of matte and shiny in all the right places.
Products to Get the Look:
Supergoop
You should always apply sunscreen, whether you're wearing no makeup or a dewy, matte, or satin foundation. But if adding sunscreen to your routine feels like a chore, opt for something like Supergoop's Unseen formula. It's a completely clear, silicone-based sunscreen that feels like a face primer. It's ideal for oily and dry skin types because it mattifies the skin without emphasizing dryness at all. It makes applying sunscreen fun and even makes your makeup look better. If you want to add more of a glow, opt for their Glowscreen. Not sure which one to try? Read our editor's review.
Auric
If you want to add a little luminosity to your skin without adding glitter or shimmer, a luminizer like this one from Auric is a must-try. It has a skin-like sheen that makes your skin look like it's glowing from within—no glitter particles in sight. You can use this all over your face under foundation, as a highlighter, or mixed with your skincare. If you have oily skin, the best way to add a glow is by applying this on the high points of your face and then going in with a matte or satin foundation or powder. You'll look glowy without compromising the wear of your makeup.
Laneige
Using this mist as the first step of your makeup routine will make your skin look like it's naturally glowy and perfect. It adds a lot of moisture to your skin without adding another thick layer of product that can make the foundation you're wearing look too shiny or thick. It's also easy to customize: If you have dry skin, load it up, but if you're worried about looking oily, you can just do a few spritzes. Another tip: Spray this onto your makeup brush or sponge before applying foundation or concealer to make it blend easier and thin the consistency so it's sheerer.
Range Beauty
This classic translucent powder is anything but basic, leaving a lightweight, satin finish with absolutely no flashback or settling into fine lines. You don't have to fork over your entire wallet for a good powder, and this formula is the perfect example. It sets the face without compromising the finish underneath.
BLK/OPL
Most people are terrified that powder foundation will make them look dry and cakey, but with a little skin prep, a good formula, and the right powder brush, it's a natural, flawless finish foundation with buildable coverage depending on your needs. Available in eight shades ranging from medium to deep dark, this knocks back extra shine while still making the skin appear radiant.
Tatcha
A luxe option, Tatcha's setting powder will make pores practically disappear. This powder is ideal for dry skin because it's perfecting, but it still has a hint of sheen or radiance in the product that keeps your skin looking like you never applied powder.
Everything from lightweight foundations to tinted moisturizers and CC creams to skin tints have made their way into my vanity at this point, and I figured it was mighty time to break them down.
Ahead, we're detailing our favorite products that help us achieve the look—from brushed-up, feathery brows to tinted, balmy lips to highlighted skin.