This year has taken us all for a loop mentally and emotionally as we adjusted to living life almost exclusively at home. We had to adjust to both working from home and missing friends and loved ones we haven't seen in months, all while trying to keep healthy during a global pandemic. Couple that with the onset of the winter season and the change to our schedule thanks to Daylight Saving Time, and keeping sane as the sun sets earlier each day feels like yet another blow to our overall well-being.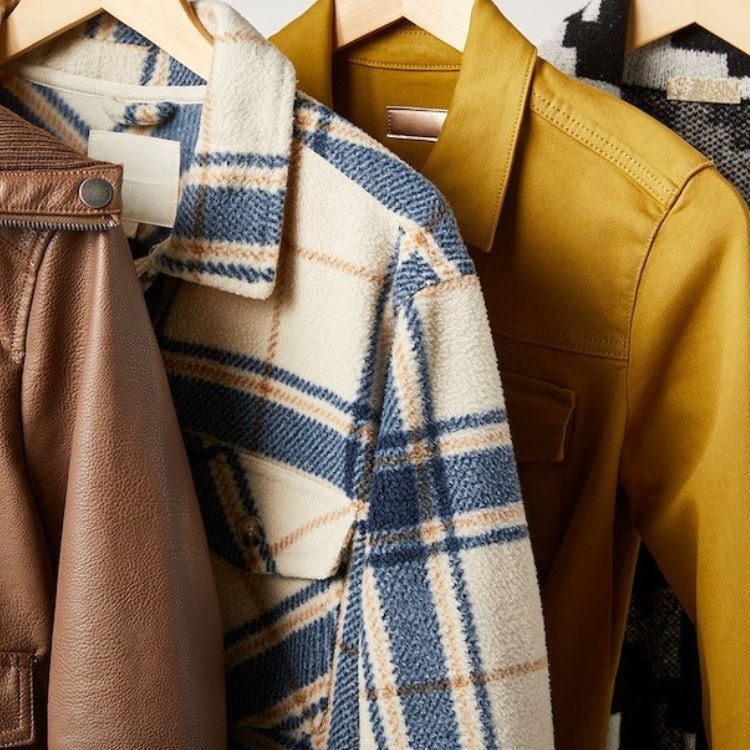 ...and it's wallet-friendly
The struggle of Daylight Saving Time during the winter season and the emotional and mental toll it takes on many each year is very common and known as Seasonal Affective Disorder, or SAD. Seasonal Affective Disorder is a form of depression that impacts many during the fall and winter months as the time and seasons change due to the lack of sunlight and overall activity during this time of the year. Commonly known as the "Winter Blues," Seasonal Affective Disorder holds many of the same symptoms associated with depression, including the feeling of hopelessness, lack of sleep or oversleeping, difficulty concentrating, and changes in appetite.
This year is no exception, as SAD affects those directly impacted by the seasonal changes, but combating the change in seasons and Daylight Saving Time while struggling with the restrictions and anxiety of the COVID-19 pandemic is a reality for millions and creates a larger issue surrounding mental and emotional health. If you are feeling the Winter Blues more intense than usual this year, you certainly are not alone. Here are a few tips on how to combat Seasonal Affective Disorder this year during the COVID-19 pandemic.
Take note of your mental health and seek help
The Winter Blues seems like something you should be able to brush off and keep moving through, but coupled with the COVID-19 pandemic, which has caused us to stay home for months to isolate and self-quarantine, the effects of Seasonal Affective Disorder should be taken seriously.
The impact hours of daylight can have on your emotional well-being can be significant. According to Mayo Clinic, decreased sun exposure has been associated with dips in serotonin levels, which is a crucial hormone that stabilizes your mood. Similarly, the COVID-19 pandemic has had an extreme impact on many mentally and emotionally. The Center for Disease Control reports over 40 percent of adults in the U.S. are struggling with mental health or substance abuse since the beginning of the pandemic.
If you are feeling the stress and anxiety of the pandemic coupled with the gloom the dark winter months is creating, make sure to seek help and connect with a therapist you can talk to about your mental state. Many therapists are offering teletherapy over the phone or via video conference during this time, so take advantage of the right therapist for you to get through the season and the pandemic healthy and happy.
Make time with family and friends a priority
There's nothing like spending time with family and friends to boost your mood, especially as the days get shorter, but due to the COVID-19 pandemic and many social distancing restrictions, many of us don't have that luxury in-person. If you are suffering with Seasonal Affective Disorder during this time while being isolated from family and friends, make sure to get as much face time with them as possible virtually, over the phone, or during a safe and quick socially distant activity. As the nights get darker and colder and the pandemic keeps us away from family and friends, keeping connected to your loved ones on a regular basis can help improve your mood while staying grounded when the days feel more isolating.
Find creative ways to enjoy the outdoors and indoors
After being stuck in the house for months this year, it feels like there's only so much left you can do indoors to combat the dark and socially isolating winter months. Although it's been difficult to stay inside and with the restrictions of COVID-19 on outdoor events and social gatherings, dealing with Seasonal Affective Disorder and the COVID-19 pandemic is an opportunity to get creative at home and outdoors.
Find innovative ways to make your time at home more exciting during the pandemic this winter season. Find new recipes to enjoy cooking with your family or significant other (even over Zoom), redecorate your home to feel more festive this holiday and winter season, find an indoor workout class you can enjoy, or create theme nights like game and date night to jazz up another evening at home. Create an at-home playlist to blast throughout the house to get you through those days you feel unmotivated indoors, or update your home by purging and donating home items and clothes that no longer being worn or used. The indoors can be fun and more inviting when you switch up your normal routine.
If you have to break out of the house, find safe and socially-distant activities, like hiking, cycling, or a quick joyride, to get some time to enjoy the outdoors. A great way to enjoy the outdoors during the cold winter months is to explore and discover new social activities, like drive-in movies, outdoor farmers markets, and other events that keep you safe and healthy while getting you out of the house.
Create a game plan for the nighttime
The biggest struggle with the change in time and seasons during the winter is the decrease in daylight hours. Part of the issues caused by Seasonal Affective Disorder is directly linked to Daylight Saving Time when we gain an hour during the fall and winter, but lose crucial hours of daylight, making sunset earlier and the nights seem longer. This change, coupled with the colder weather, can really impact your emotional and mental well-being.
If the winter nights after an early sunset seem to be the hardest time of the day for you, create a routine for the nighttime to combat the effects of the dark, cold evenings. Enjoy the night more by using that time to schedule some self-care, whether it's time spent with your therapist after the day has died down, practicing your favorite meditation routine or spending time with yourself with a mini spa night, or catching up with your favorite TV shows and movies.
The more mindful you are of your triggers when the sun goes down and the night gets colder, the more proactive you'll be in creating a healthier environment to get through the winter.