Winter's dreary skies, cold temps, and shorter days can definitely make you (and your love life) want to hibernate. Maybe you're in a steady relationship, but suddenly never know what to do when date night rolls around — because let's be honest, a cozy night paired with comfort food and your go-to streaming always seems ideal. But after several weeks or months, those nights can definitely lose their charm.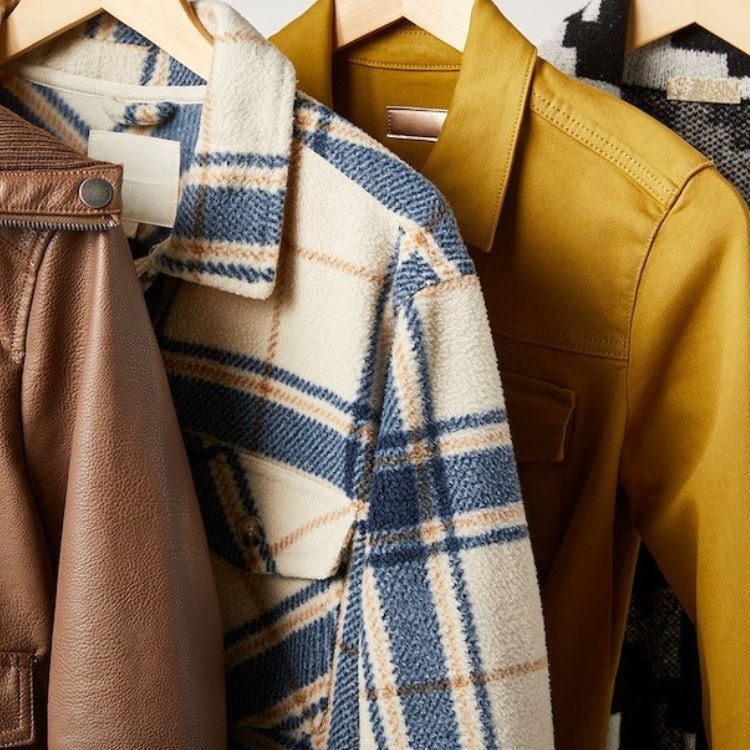 ...and it's wallet-friendly
Here are some ways to relight the flame during these brisk months. Keep your love life alive and say goodbye to those winter blues!
1. Go to the theater
Come on, there is nothing more fabulous than putting on an elegant look for an evening at the theater. See what cheap tickets you can grab to a touring Broadway show (or, you know, regular Broadway show if you live near NYC), or your local opera house or ballet. Dreading that walk from the train to the theater? Splurge on an Uber and leave the cold weather behind you!
2. Break a sweat
In the wise words of Elle Woods, "Exercise gives you endorphins. Endorphins make you happy." So, when those winter blues are getting ahold of you and your partner, head to the gym together. Exercising as a couple has some serious benefits, according to Psychology Today, and will also make you forget the negative temperatures that are circling around outside. Can't even stand the idea of stepping outside to get to the gym? Instead, work out together in your own living room!
3. Challenge each other with a game night
A little healthy competition in your relationship can really keep things fresh! If you're looking to stay in, but want to change up your classic take-out, movie, cuddle, cocktail of activities (all good things, of course!), bust out the board games for a night of fun that has some throwback flair, as well. There are so many games that you can play with just two players. Bring out your favorite snacks, crank up your top playlist, and put your game face on.
4. Share a spa day together
A relaxing day of pampering might seem like a summer vacay activity, but it's actually perfect for the winter months! Book a couples' massage for an intimate, relaxing treat for you both. Another soothing option could be sharing a staycation at a local hotel and taking advantage of the indoor pool and hot tub. Take a break from the cold, cruel world and share some relaxation with your partner. You could always bring the spa to your apartment — here's how to make your at-home spa perfect.
5. Plan a getaway
You don't have to save the spontaneous travels for summer. Find a long weekend that you two can get away from the hustle and bustle this time of year brings. Maybe there's a bed and breakfast a few towns over you've been wanting to try. Or, try to score some low-priced airline tickets to finally take that trip you two have been talking about for so long. (Huge perks if that trip is to somewhere warm and sunny!).
6. Work on a project
Is there a home project that you've been tossing around for a while? A shelf from IKEA that is still sitting in its box, closets that haven't been cleaned out in a while, a room that could use a fresh coat of paint? It's far too cold to spend your days outside and you're sick of your screens. Put your hands to work and collaborate on a project. It could even be a craft or a puzzle. Find something fun that can expand your thinking and make you feel accomplished afterwards.
7. Get the whole crew together
There is power in numbers! Worried about actually committing to going out with your boo? Set up a double date or group outing. Not only is it fun to change up your circle and a great way to hold you accountable to leaving the house, but it can open up the opportunities that a party of two can be limited to. Head out for an old-school game of bowling, split the tab on a table-sized drink and apps at a tiki bar, or form a team for trivia night at your local watering hole.
8. Cook a new meal
When's the last time you took out the cookbook you got for Christmas two years ago and actually made something from it? If you're wanting an oh-so-cozy night in, gather the ingredients ahead of time and spend the night cooking up some delicious grub in the kitchen together. There's something very romantic about sauteeing veggies over a hot stove together. No worries if your recipe fails, you've set yourself up for a perfect evening to laugh about. There's no shame in keeping the pizza place down the street on speed dial.
9. Shop local
Sure, a day traipsing around the mall isn't every couple's cup of tea. But, hitting up your town's local shops can definitely be much more intimate and low-stress. You can find quirky items for each other, finally purchase that piece you've been talking about for months, or just window shop. It's setting yourself up for the perfect day to take your time, stop by your favorite coffee shop, and share some great conversation — leaving you feeling toasty!
10. Embrace the winter fun
Love it or hate it, the winter months are only here for a limited time. So, embrace those winter activities before the time is gone! Go ice skating hand-in-hand, share all of those hot foods and drinks you won't be craving in the summer months, and do something spontaneous like having a snowball fight in the park. Let your romance flourish during these chilly months, it's way too cozy not to!