Picture this: Things are getting hot and heavy in the bedroom when you suddenly realize you're missing a crucial sexual wellness item. Nothing will kill the mood more than having to pause what you're doing to grab your favorite toy, lube, or a condom, and coming back from this buzzkill isn't always easy. Needless to say, now that the world's finally shining a spotlight on sexual wellness, it's become abundantly clear that getting in the mood to get it on starts with the right environment and keeping your spiciest, go-to items on deck. In the spirit of looking out for our girls, we've rounded up the eight sex products you should always keep in your nightstand for fun, enjoyable, and convenient pleasure.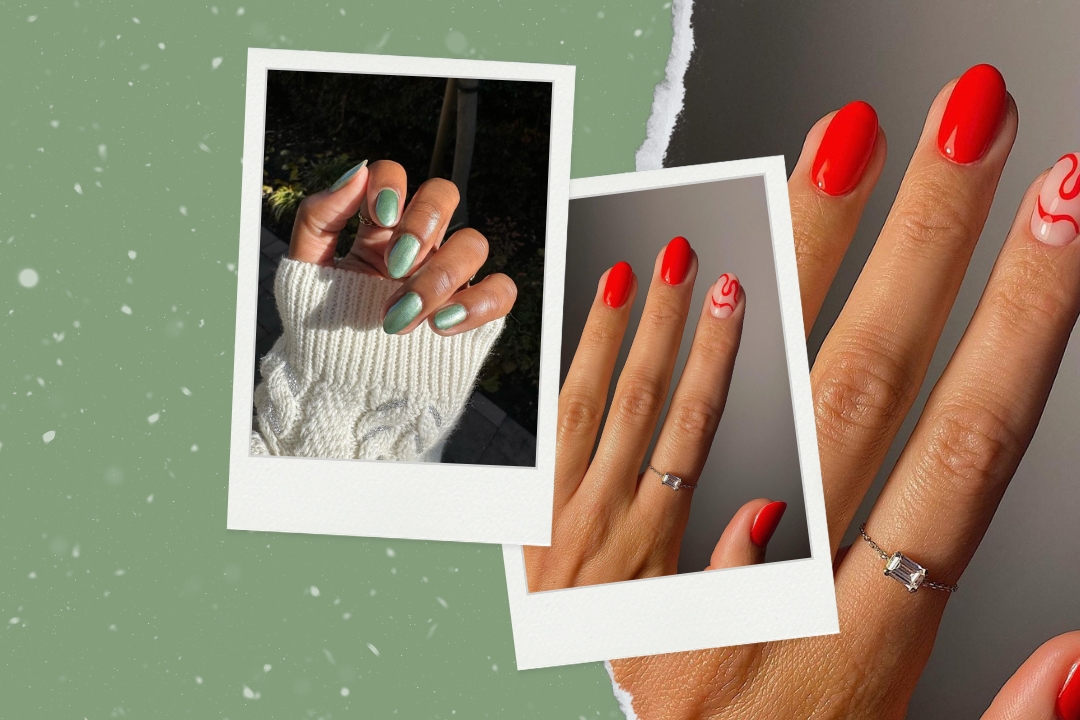 every one of them is a certified sleigh
1. Lube
In addition to making sex a million times better, lube also decreases irritation, friction, and painful sex as a whole. Plus, it can be used during solo or partnered play. The key to finding the right lube is to look for sex products with clean ingredients and to consider how you'll be using it. A water or silicone-based lubricant is your best bet for vaginal or anal penetration as it won't break down condoms and has a slippery, lifelike consistency; however, only water-based lube can be used with silicone sex toys. Likewise, oil-based lubes have a thicker consistency that's amazing for foreplay (doubling as a massage oil for your vagina and body!) but are unfortunately incompatible with latex condoms.
2. Toys
Orgasms are a crucial part of self-care, but the last thing anyone feels like doing after they've settled into bed is getting up and searching for their vibe. To combat this and keep orgasms within reach, store your favorite, go-to sex toys in your nightstand. Not only will this make your life easier, but it'll also promote healthy sexual wellness and entice you to indulge in pleasure regularly—which is something we all need.
3. Wipes
Sex is often a messy affair, but keeping wipes in your nightstand will make cleanup so much easier. Likewise, intimate wipes are also a perfect post-sex remedy; they cleanse and soothe any post-sex inflammation and deliver a surge of moisture to your most sensitive areas. Be sure to look for sex products like wipes that are formulated without harmful ingredients that'll throw off your delicate balance in your most intimate parts.
Woo More Play
Hypoallergenic, cruelty-free, and vegan, these pH-balanced wipes are ideal for all vulva owners. Formulated with aloe vera extract, organic cranberry, vanilla water, and coconut water, Freshies will cleanse, soothe, and hydrate without harming your vagina.
Hello Cake
Your intimate parts should be treated with care, and Hello Cake's sex wipes are 100 percent natural and hypoallergenic. Plus, they're flushable and biodegradable.
Rock Candy Toys
While there is no substitute for properly cleaning your sex toys with a foaming cleanser, these wipes make cleanup fast and easy when you're in a pinch. They're biodegradable and safe to use on any toy material, which is a huge plus.
4. A sexy scent
Your sense of smell can be one of the best aphrodisiacs, which is why you should always keep a sexy scent handy. Whether you're a lotion or body oil lover, perfume-obsessed, or die-hard for candles, tantalizing your sense of smell will help get you in the mood. If you're unsure of what to opt for, look for scents like vanilla, rose, and pumpkin.
5. Silk accessories
Something about silk just feels so luxurious, and keeping luxe accessories on deck will make you more keen to indulge. A silk eye mask can double as a blindfold, while a silk hair tie, turban, or headband can protect your hair during sleep and play. Likewise, silk ties can also work as bondage, so if you're into adding sex products that double as accessories during play, be sure to keep some in your nightstand as well.
Sleep&Glow
A mask that won't tug on your skin or cause premature aging and doubles as a blindfold for play in the bedroom? Say less.
3 colors available
Etsy | SmokeEdgeStudio
Take bondage to the next level with this ultra-luxe satin tie restraint, complete with sexy metal ring handcuffs.
4 colors available
Slip
Thanks to this turban, messy post-sex hair is a thing of the past since the mulberry silk protects your hair from any friction you would usually get against the sheets.
2 colors available
6. Erotica
When you want to orgasm but sex is the last thing on your mind, turning to your go-to turn-on vice is ideal. So regardless of what yours is—whether it's porn, audio porn, erotic novels, or music—keeping your trusted go-to item in your nightstand will come in clutch. Likewise, this will also be especially helpful for solo play or scheduled sex.
Joanna Angel
Guide main character Taryn Joyner on a wild "sexploration" and decide her sex fate in this steamy erotic novel.
heyday
Place this chic speaker on your nightstand and set the vibe with a sexy playlist.
2 colors available
Beats
Whether you're watching porn or listening to it, keep your private time private with these bluetooth earbuds that are comfortable enough to wear without interrupting your play.
6 colors available
7. Lingerie
There's no denying the power of a good outfit, and when it comes to the bedroom, spicy lingerie is a surefire way to boost your confidence. No matter your preferred undergarment of choice, keeping lingerie in your nightstand will help you step into your sexiest and spiciest self.
Savage x Fenty
With a flattering design for every body, you'll be dying to wear this bodysuit after hours—solo or with a partner.
Skims
This pack of three satin thongs with sexy stitched designs will be your favorite to reach for on a sexy night in.
Victoria's Secret
If you're a PJ girly through and through, this jacquard set will keep you comfortable while making you feel like your sexiest self.
3 colors available
8. Protection
This just in: Safe sex is the best kind of sex. Whether you're trying to prevent pregnancy or STI transmission, having protection at the ready is a no-brainer. Plus, there's no shortage of condoms out there in the world designed to enhance play, not hinder it.
One
A first-of-its-kind sexual wellness product, these condoms are made from molecularly bonded graphene—a strong, thin, and flexible material used in space exploration—and soft, vegan latex. The end result? Heightened sensations and a skin-on-skin feeling that will encourage you to discover uncharted territory in the bedroom.
Passante
Designed with pleasure in mind, these non-latex and non-spermicidal female condoms are perfect for anyone with a latex sensitivity and can be inserted up to eight hours prior to intercourse. Likewise, they also have a soft and comfortable design that provides heat transfer and sensitivity to heighten pleasure all around.
Cake
These latex condoms have an ultra-thin, ribbed design that mimics a natural, unprotected feeling to heighten sensations and sensitivity for all parties involved. The fact that they're also non-toxic with a reservoir tip for extra safety is an added bonus so you can feel confident about what you're (literally) putting in your body.