When you hear the word "wellness," chances are smoothies, Pilates, and trends like mouth taping, red light therapy, and cold plunges first come to mind while a self-pleasure protocol and regular orgasms probably fall low on that list. But tending to your sexual health, desires, and sexuality is a form of self-care, just as much as therapy, journaling, and getting quality Zzzs (more on that to come).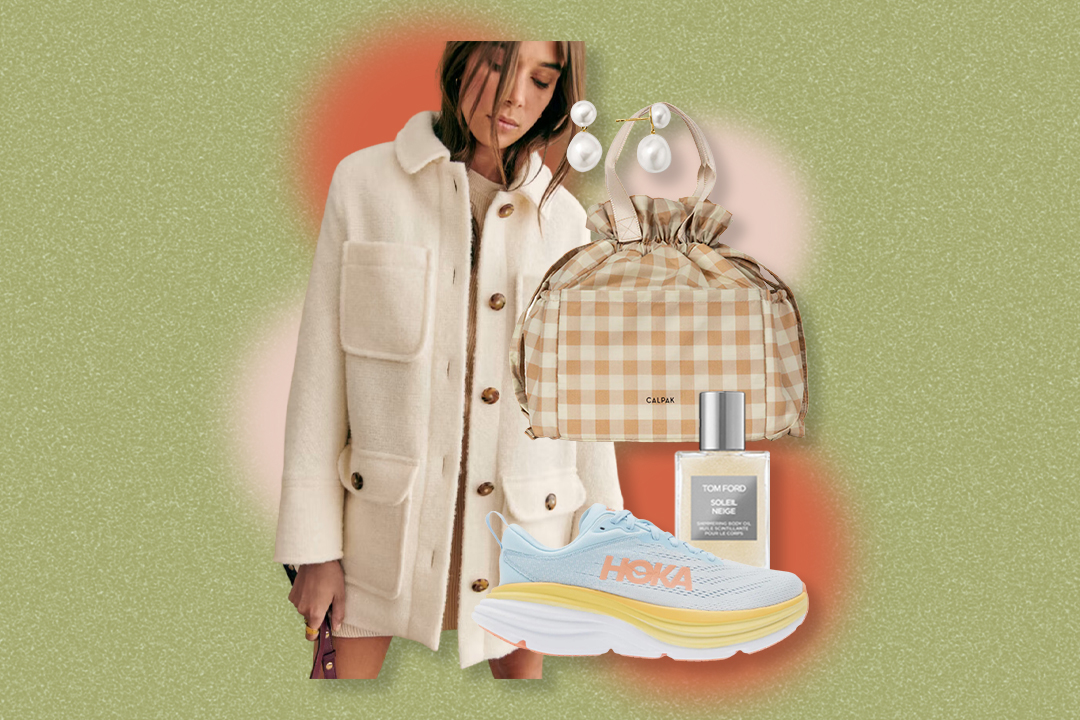 It's about time we normalize sex (see it as an essential part of our overall well-being) and sexual inclusivity (AKA de-stigmatizing sexuality). Case in point: the range of sexual wellness products (think: vibrators, lubes, toys) that you can now shop in-store alongside your beauty must-haves, feminine products, and groceries in one fell swoop. From self-pleasure to sexual mindfulness, I asked sex experts to dish on the sexual wellness trends you don't want to sleep on. Read on to get a head start on what's hot on the sexual wellness scene.
1. Sexual products with clean, organic ingredients
Just as we're becoming more conscious of using more natural skincare and household products, the oils, lubes, supplements, wipes, bath salts you use in your sex life should be no different. Thanks to revolutionary, female-led companies leading the charge in redefining sexual wellness, we now have our pick of intimate goods that deliver on clean ingredients as much as they do pleasure.
"We've had a great increase in options for all-natural products that are designed for the female body, but what most consumers don't realize is that your vulva and vagina are very absorbent and made from the same mucosal lining as your mouth, which means anything and everything you put on it absorbs into your body," explained Kiana Reeves, a somatic sex educator, pelvic health practitioners, and Chief Content Officer at Foria. "That's why it's super important to not just use natural products, but they also really need to be organic." Bottom line: Avoid ingredients like glycerin, nonoxynol-9, petroleum, propylene glycol, parabens, and chlorhexidine gluconate. There's nothing sexy about added toxins.
2. Sexuality as self-care
Bubble bath? Check. Hot girl walk? Check. Vibrator? Check. Equal with pampering yourself and exercising regularly, taking time to be sexual falls under physical self-care, according to the National Alliance on Mental Illness's Self-Care Inventory. In other words, we should be prioritizing taking care of our bodies sexually in the same way we do our healthy eating, exercise, and skincare routines. "We saw a huge rise in attention to health and self-care during the pandemic and sexual wellness fits right in," conveyed Brittany Lo, CEO and Founder of intimate care brand Beia. "There are so many health benefits to sexual wellness: for example, orgasms can help you sleep better, boost your mood, and strengthen your pelvic floor muscles. Expect to see a shift in focus from sexual wellness being indulgent to an every day practice."
And it goes without saying that sexual wellness doesn't start and end with having pleasurable sex, whether we're talking with a partner or going solo. Following through with your annual wellness visits, getting tested for STIs, exploring self-discovery, and becoming aware of your own body, sexuality, and what feels good all make up a holistic approach to sex-care.
3. Self-pleasure routines
There's nothing like a euphoric, toe-curling orgasm and the physical and emotional effects that come with it (hello, feel-good chemicals). And taking matters into your hands (literally)—whether that looks like experimenting with multiple erogenous zones during a solo sesh (see: Friends episode where Monica describes the seven different ones to Chandler) or stepping up your sex toy collection—means getting to know your body better and what turns you on, not to mention developing self-confidence inside and outside the bedroom.
"Taking charge of the sexual [element] in your romantic relationship and not constantly depending on someone else to provide you that spark should be on most people's list," affirmed Aliyah Moore, a certified sex therapist at SexualAlpha. "Many couples are seeking ways to be more present in the bedroom while also igniting the spark of passion and pleasure within themselves, rather than relying only on one another."
But self-pleasure goes beyond reaching the big "O" solo. It also involves letting go of any shame and judgment surrounding your sexual self. "A reclamation is happening: women are taking their power back over their femininity, pleasure, and sexuality, releasing generations of sexual shame and allowing themselves to meet their own needs and desires first," described Steph Morris, a love, sex, and relationship coach. Morris suggested planning regular dates with yourself and romanticizing your life, allowing yourself to meet your own needs and self-sourcing your own pleasure.
4. Foreplay products
If the growth of the global sex toy market tells us anything (it's expected to reach over $62 billion by 2030), it's that the use of sex toys for more sexual satisfaction is only going to become more accepting and ubiquitous. "There [has been] such a big stigma against using sexual wellness toys to enhance pleasure, even though they play a crucial role in closing the O-gap," Lo said. "80% of women have faked an orgasm and I think a lot of it comes down to not feeling in control of your own pleasure. Toys are a great way to take control and find what works for you."
Reeves explained that over the last few years, we've seen the sexual wellness market heavily focus on lubes, arousal oils, and all-natural alternatives to support pleasure during sexual activity. "We're seeing a wave of products that focus on enhancing sensuality and foreplay, helping to set the mood, connect people with their desire, and reach deeper levels of pleasure and arousal," she said. "Foreplay is an essential act that often gets forgotten in the throws of passion or when the familiarity and sexual habits of a long-term relationship take hold." Still not convinced? Using sex toys can help boost body confidence, better sleep, and relationship satisfaction, just to name a few. *Immediately adds five to cart.*
5. Sex therapy
Sexual health is equal parts physical and mental. We seek therapy for mental and emotional health, so why not for our sexual well-being too? "People are realizing that sexual health is just as important as mental health," explained Dr. Lee Phillips, a psychotherapist and certified sex and couples therapist. "Sexuality is a phenomenon in which biological and psychological factors intersect, so both a person's physical condition and their psychological well-being represent interdependent cornerstones of sexual health." Common issues can include sexual problems related to chronic illness, pain, and disabilities, unsatisfactory libido levels, orgasm difficulties, painful intercourse, sexual trauma, gender and sexual orientation concerns, and relationship issues, all of which can create shame, depression, anxiety, stress, and anger.
The good news? There's an app for everything, even therapy for sex and relationships. "These apps can assist those who find discussing sex awkward and serve as a means to bring up problems with their partner and resolve them in the privacy of their own homes," Moore concluded. "Making therapy more accessible, encouraging crucial partner conversations, and fostering a better awareness of our own bodies can only result in positive things." Look for a sex therapist in your area or download an app like Coral.
6. Sexual mindfulness
"Experiencing sex in a whole new way is possible when you get out of your busy mind and into your physical, emotional, and energetic bodies," Morris expressed. Enter: mindfulness. When you pause, become more aware of your sensations, thoughts, and feelings in the present moment, and let go of any feelings of shame, you can increase your mind-body awareness and your capacity to feel pleasure. "Breathwork is a powerful embodiment practice that sensitizes your whole system, cultivating a deeper connection with your body and deepening your feeling of safety and ability to surrender to more pleasure," Morris continued. The result? A powerful orgasm.
Morris suggested taking five minutes to do a connected breath in and out through your mouth (either alone or with your partner) to get your body warmed up and quiet the mind before getting into intimacy. In the same vein, you can go the meditation route because, yes, you can meditate your way to better sex. A 2018 study found that people who meditate tend to have more sexual desire and better sexual functioning than people who don't. Meditation decreases stress and helps you tune into your body and let go of distractions after all, leading to higher levels of sexual satisfaction. So before getting steamy between the sheets, try a guided meditation or setting an intention, then taking deep, slow breaths as you stay present and feel every sensation.