Pop the champagne, it's time to celebrate! Whether you or your partner hit a small but mighty milestone or you're celebrating something outstanding like your anniversary, buying a house, getting engaged, or landing your dream job, it calls for an extra special celebratory date night. You know, the kind where you buy a new outfit just for the occasion, wear the bracelet they got you when you first started dating, and run to Target last minute to find the perfect card—a date night that goes beyond going to your favorite local spot. Because even though there is nothing wrong with doing that, you should be doing something that is just as special as what you're celebrating. But what is worthy of such an occasion? Ahead, we are sharing eight date ideas for special occasions that you will remember for years to come.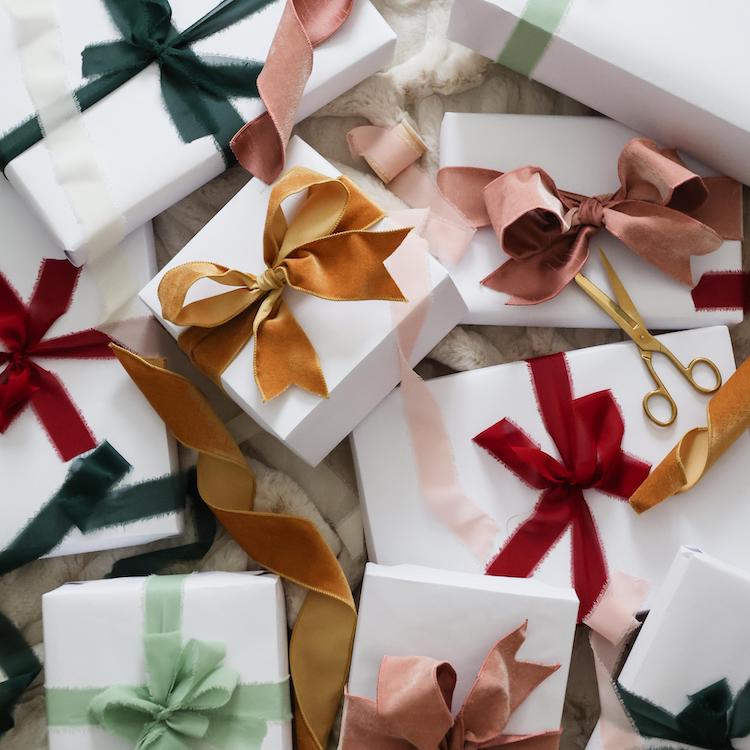 the perfect gifts for everyone—and we mean everyone—on your list
1. Visit a memorable location
This is a great option for anyone who is celebrating an anniversary—specifically a dating or wedding anniversary. Spend an afternoon at your wedding venue or grab dinner there if that's something they offer. You can also go back to where you met or had your first date and recreate the whole night! You'll spend your date reliving all the memories and thinking about how much has happened since then throughout your relationship. It puts a true focus on the two of you, and it feels extra nice to be back at the place that started it all.
2. Plan a full day at the spa
Nothing says congratulations quite like having zero responsibilities and getting pampered. Book a full day at the spa with your significant other filled with massages, facials, steam rooms, pedicures, and whatever else your heart desires. Don't be shy with the services and stay in that bathrobe for as long as humanly possible—you deserve this!
3. Book a staycation
You know that boutique hotel downtown that you've always wanted to stay at or the quaint bed and breakfast you drive by sometimes that looks oh so cozy and romantic? It's finally time to call them up and book a stay for a night or two! Booking a staycation at a place in your town isn't something that you would typically do on a random weekend, so it feels like a treat when you have the opportunity to do it. Make sure to let the front desk know you're celebrating—you might end up with some complimentary champagne or a room upgrade.
4. Get tickets to a show or a game
If you and your partner are more into experiences, snag tickets to a sporting event or a show—and if you can swing it, get good seats. You can (and should!) make a whole evening of it by heading there early and grabbing dinner or drinks beforehand to really make the most of your night together. Whether you decide to go to a game, concert, play, or something else altogether, this is one of the most fun and interactive date ideas you can plan—plus, it's a great way to spend your time together.
5. Book a dinner cruise
I can't think of dinner cruises without thinking about The Parent Trap, and honestly, Hallie and Annie had the right idea setting up a dinner for their parents on a boat because it was romantic as hell. Have your very own version of this (minus the setup and somewhat awkward vibes) by booking a dinner cruise with your partner. It's one of those date ideas that might require a little bit of research and a drive—depending on if you live near the water—to find one that has availability (they are a hot commodity), but it truly is an experience unlike anything else. Candlelit tables, views of the water, and a bread basket? What more could you ask for?
6. Take a class
Dancing, cooking, painting, mixology, pottery, tennis, rock climbing—you name it, there is a class for it. Spending time learning something new with your partner is an incredible way to bond and learn more about each other. While this is totally a date idea that you can do anytime and doesn't necessarily warrant a special occasion, let's be honest, a special occasion is probably the only time you'll actually take the time to book it. Let this be the time when you stop talking about learning how to make an old maid and actually plan your mixology class as a gift to yourselves for your milestone.
7. Plan a romantic picnic
Even though a picnic seems like a simple idea, there are an endless amount of ways that you can make it special any time of the year—and even better than that, you can plan one no matter your budget. Either go all out with expensive wine and a full set up complete with pillows to sit on, a table, and yummy food, or grab a blanket, your favorite takeout, a Bluetooth speaker, and a few games. It doesn't really matter where you set it up or what you make of it—it's the thought and time spent together that really counts.
8. Do a couples' photoshoot
Let's be honest, when was the last time you and your partner got photos taken together? If you're married, it was probably at your wedding, and if you're not, odds are you might not have ever gotten your photos taken professionally. A couples photoshoot isn't reserved for engagements, weddings, or baby announcements; you can get photos taken together whenever the heck you want! And what better way to document a milestone than that? Make it extra fun by taking photos in some of your favorite places and coordinating your outfits so they are aesthetic as heck, totally you, and can be cherished for years to come.