Spring is undoubtedly a time of change: the weather starts improving, the clocks spring forward, and the leaves return to the trees. When spring rolls around, a sense of renewal naturally comes with it, and the world feels alive with possibility. This feeling doesn't just apply to the outside world either, making this season an ideal time to try out some new home trends in your space.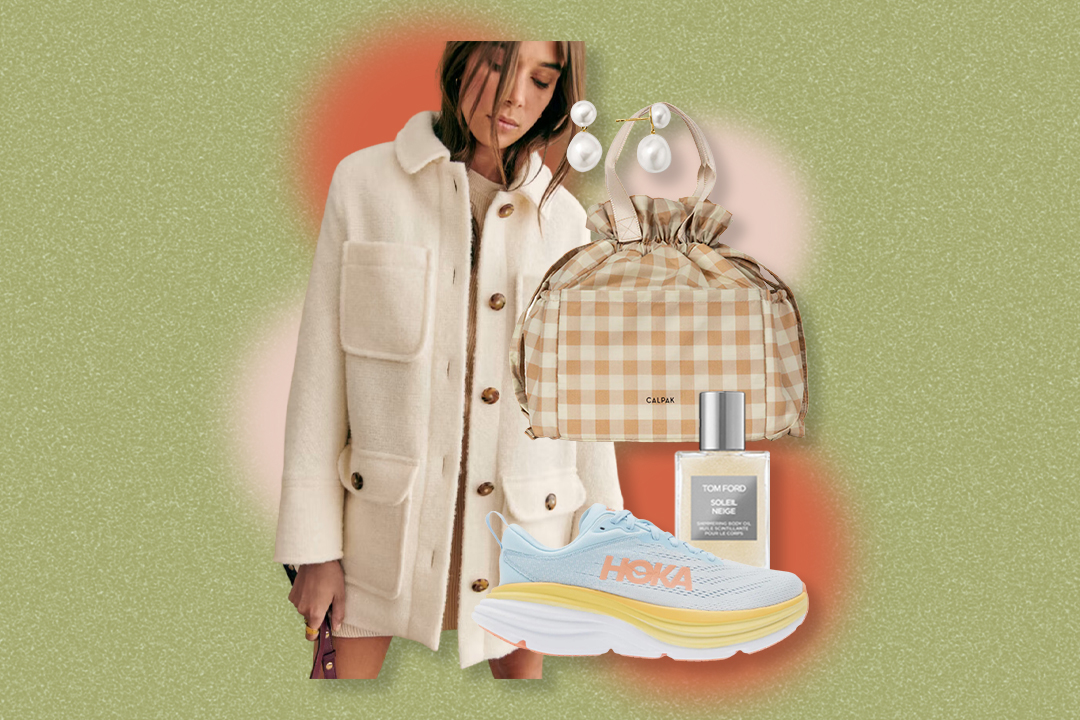 But don't worry, refreshing your home for spring doesn't require a full makeover or any high-cost renovations. According to some of our favorite designers, many of this season's best design ideas couldn't be simpler to adopt. Read on for the top spring home trends designers have their eyes on this season.
1. Unexpected Artwork
Art itself never goes out of style, even if the styles we favor can change from year to year. For spring 2023, designer Molly Torres Portnof of DATE Interiors loves the "bold, fun, and unexpected" styles that are replacing more subdued pieces. "We're all craving expressive outlets after the last few years, and pieces of art that make us feel something—especially laughter and joy—are in high demand," she said.
2. Pastel Color Palettes
There are a few home trends that crop back up every time spring rolls around (think: those groundbreaking florals that made Miranda Priestly roll her eyes), and pastels are one of them. Although the colors themselves are timeless, the trend this year revolves around using pastels in unexpected ways. Linda Hayslett of LH.Designs pointed out that designers are effectively injecting new life into pastel palettes with edgier designs.
"Softer palettes of colors are showing up in spaces that are more modern and exciting," she said. "Pastels have always been around and they [have a reputation as being] for girly spaces or granny-type rooms, but they can really be cool if used in the right ways."
3. All Things Mauve
Floral-inspired colors will always be popular for spring, but there's one shade that stands out from the pack this year and it may come as a surprise. Mauve, a favorite color of the '80s that has long been seen as dated, is taking the design world by storm, according to interior designer Christina Kim. "Mauve has long been considered a forbidden color, but I really enjoy seeing it envelope entire rooms—baseboard, crown, and all," she said. "It feels modern, fresh, and feminine."
4. Pattern Play
Wallpaper is more accessible and more popular than ever, thanks in part to the rise of peel-and-stick papers that make adding pattern to your space easy, commitment-free, and renter-friendly. And this spring, the wallpaper resurgence is going a step further, according to designer Leah Alexander, founder of the interior design firm Beauty is Abundant.
"My favorite spring trend I'm seeing is multiple patterned wallpapers in a single room," she said, "whether it's one pattern above a wainscot detail and another below, or one wallpaper in the main bathroom and another in the water closet."
5. Bringing the Outdoors In
While the warmer spring weather may make you want to spend all of your free time in nature, one spring design trend—beloved by designer Meghan Basinger of Stevie Interiors—can help bring the joy of spending time outside into your interiors.
"My favorite spring trend is bringing nature indoors to take your interiors to the next level," she said. "Take advantage of your surroundings by grabbing shears and gathering gorgeous clippings from your backyard for large vases."
6. Lots of Layers
This spring is ushering in a renewed love for layering, which may feel like a departure from the all-white, Instagram-friendly interiors that have dominated the design space for some time now. Artist and textile designer Ann Jackson predicts this season will bring a lot more mixing and matching of materials through furniture, accessories, and more.
"Layers of pattern, color, and texture are making a big appearance this spring," she said. "Personally, I love seeing floral fabrics and wall coverings in addition to painted lattice woodwork for a garden-room feel."
7. Old World-Inspired Designs
The word trend often makes us think of what's new and now, but that doesn't have to be the case. Design elements that have been around for ages can resurface as home trends as well. Designer Sharlene Yaqui of Studio Yaqui is partial to those trends that feel informed by history and suitable for modern interiors at the same time. "My favorite spring design trend incorporates the aesthetic of the old world with a fusion of natural and earthy materials, such as the use of plaster wall treatments, handmade tiles, and various vintage accessories," she said.
To re-create that look, Yaqui suggests bringing in materials like limestone and travertine through furniture or accessories. "The combination of these materials adds depth and texture to a space, providing a warm and inviting atmosphere that is both timeless and elegant," she said.
8. All Things Pink
This spring, interior designer Michelle Gage can't get enough of bright, bold pink. Of course, adding a punchy shade of pink to your walls or cabinets is a great way to fully embrace this trend, but bringing in smaller amounts of the color can be just as effective, Gage said.
"I love to see the color show up in upholstery, but if you're looking to introduce pink in a more subtle way, it always translates well into rugs and pillows," she said.