After years of minimalist designs and neutral color schemes flooding our feeds, we're seeing a new home decor style on the rise: maximalism. As the pendulum swings back in the other direction, maximalist decor is a direct contradiction of the sparse, simplistic designs that came before. The trend is all about embracing more—more color, more patterns, more texture, and ultimately, more freedom to have fun with your decor.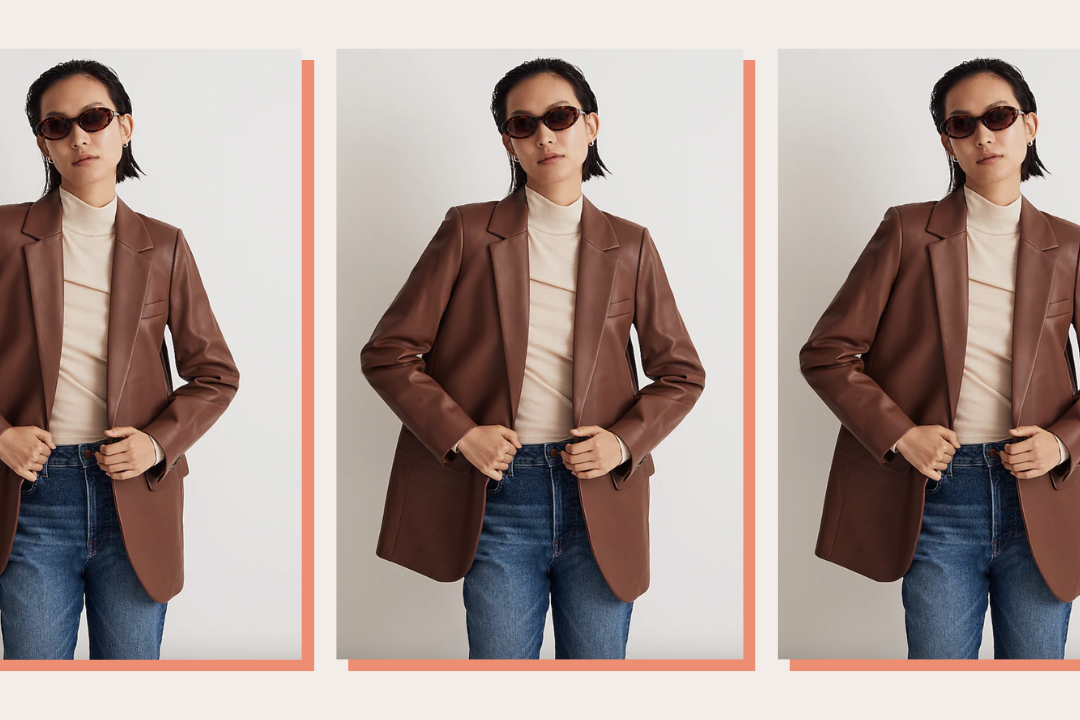 time for your fall wardrobe update!
While maximalism favors a "more is more" philosophy, however, it's important to note that this decor style is not calling for cluttered spaces or messy rooms. Maximalism is more about discovering the mood or personality of a room rather than pushing the boundaries on the amount of stuff you can fit into it. Don't be afraid to utilize elements like bold colors and patterns, layers of texture, and artfully-curated gallery walls to make your space feel vibrant and playful.
Whether you're fully sold on the maximalist aesthetic or just considering dipping your toes into bolder waters, here are a few ways—big and small—you can easily incorporate maximalist decor into your home.
Curate Maximalist Table Decor
Collecting an assortment of decor to create a layered tablescape is a simple and fun way to play around with maximalism. Stack some coffee table books, add candles or vases, and incorporate plants of various sizes. Place tall plants next to small vases, and stack your books with the largest on the bottom and the smallest at the top. Layering is the key here—you want your eyes to dance across the table, taking in the various textures, colors, and sizes you've paired together.
Layer Rugs
Another simple way to weave maximalist decor into your home is by layering rugs. Vary the sizes, textures, and colors of your rugs for contrast, and consider playing with patterns as well. Pair a large, patterned rug with a smaller, solid-colored rug, or place one with a plush finish atop one with a tight-weave finish. Choose colors and patterns that will seamlessly fit into the aesthetic of the room for a statement look that doesn't feel out of place.
Create a Gallery Wall
Hanging a gallery wall of vibrant artwork is another great way to test the maximalist waters. Keep it affordable by browsing art prints on sites like Etsy or Society6, or support your favorite small artists and collect a number of original works—you can also mix and match by doing both! Combine a variety of artwork sizes and frame styles to nail the perfectly-curated gallery wall look.
Embrace Color on Your Walls
When it comes to your walls, neutrals are always a safe bet. But if you're going for a maximalist look, it's time to step outside your comfort zone. Choose one bold color for the whole room, or up the ante by pairing differing colors on walls, trim, or built-in elements. Keep in mind the overall vision for your room: choosing colors that are vibrant but will also vibe with the rest of the decor in your space.
Add a Statement Wallpaper
Wallpaper has made a comeback in recent years, and for those looking to get a little more adventurous, it's a great way to add a maximalist look to your home. Ease in with a single statement wall clad with patterned paper, or go all-in with a fully-wallpapered room. As you select your wallpaper, be mindful of patterns that will clash with the other colors and decor in the room.
Incorporate Patterns
If patterned wallpaper is a little too out there for you, experiment with patterns using accessories that are easier to switch out. Consider adding patterned curtains, throw pillows, blankets, or rugs for a simple swap that's easy to achieve on a budget. For a more permanent update, a tiled backsplash or floor can make a big splash in kitchen and bathroom spaces. Patterns are integral to the maximalist look, so don't be afraid to play around with what works in your space.
Paint Your Ceiling
We're stepping outside the traditional design rules with our boldest tip yet: paint your ceiling. Make your maximalist dreams come true by adding a splash of color to the often-ignored wall above your head. It may sound crazy, but that unexpected dash of color can totally transform a room. After all, why settle for white when your ceiling can be so much more interesting?
Choose Bold-Colored Furniture
Furniture is a big investment, but if you're ready to fully commit to maximalism, bold-colored furniture is a must. As you outfit the room, vary the fabric colors and texture to add interest. Consider pairing a jewel-tone velvet couch with a more neutral leather ottoman, for example. The color and fabric pairing options are endless!