One of the best parts of entering a new season is getting to switch up your wardrobe. It's been weeks since we shoved our puffy coats to the back of our closets, packed up our boots and scarves, and finally let our shorts see the light of day. We have our go-to basics down to a T, so only one question remains: Which summer trends are we going to test out this year?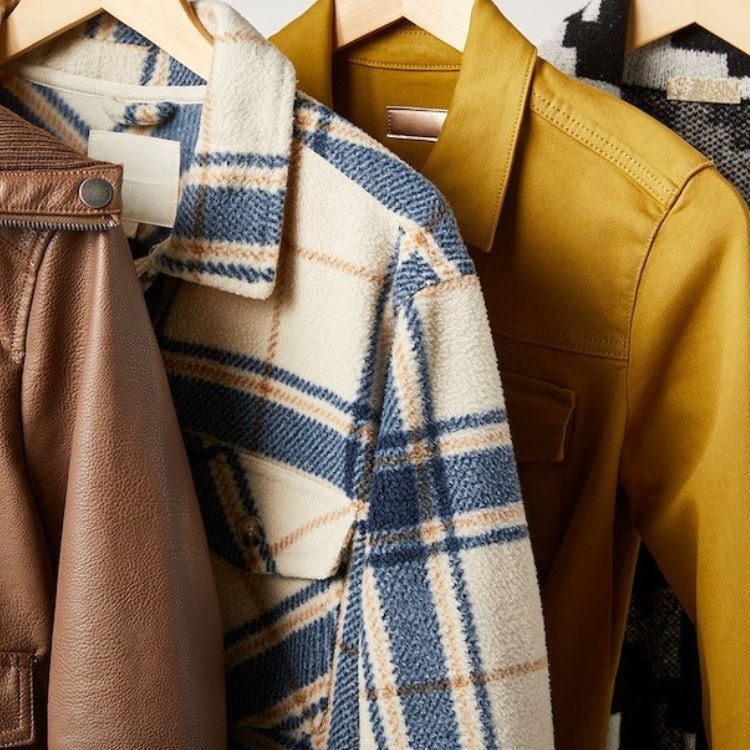 ...and it's wallet-friendly
From minimalistic quiet luxury to dreamy Mermaidcore, this season's trends don't leave much to be desired. Everyday dilemmas—like what to order for takeout or whether or not to swipe right—can be solved by the zodiac, and the same goes when clicking "add to cart." With so many irresistible fashion trends to try out this summer, why not take a cue from the stars?
Whether you're an easygoing Libra or sensual Scorpio, we've got the summer attire that screams "you." After all, it's in the stars.
Geminis are all over the place and have multiple sides to their personality, which is why mixing two seemingly unrelated styles together works perfectly for this sign. Cowboy boots? Gauzy button-downs? Cutoff denim shorts? Say less.
Try: Shades of Lavender
Call it the "Lavender Haze" effect, but the purple hue is having a moment, and the color is so Cancer. Intuitive and sensitive Cancer signs will feel right at home in soft, dreamy lavender clothes and accessories.
Leos are always the center of attention, and the vibrant pink and magenta shades of Barbiecore will definitely stand out. They'll also love pretending they're Margot Robbie in the new Barbie film, since Leos radiate main character energy every day.
Try: '90s Minimalism
Virgos want clean lines and versatile pieces that can be mixed and matched without much effort, like the crew necks, straight-leg jeans, and slip dresses of the '90s. They don't like impractical or fussy items that can only be worn for one occasion or don't match anything else in their closet.
Try: Balletcore
Libra is a sign that appreciates anything artistic or creative, whether it's a museum exhibit or ballet performance. The sweet pale pink hues, flats, and wrap skirts will also play right into their romantic-at-heart personality. Add a slicked-back bun, and people might just think you're on your way to rehearsal.
Try: Cutouts
Scorpios are notoriously secretive, yet they draw others to them like a magnet, and edgy cut-out designs are definitely a conversation starter. Cutouts that reveal just a touch of skin (but not too much) are perfect for mysterious Scorpios who want to leave something to the imagination.
Try: Embellished Denim
Sagittarians don't like to be too serious, so they'll love how playful the embellished jeans trend is. From embroidered skirts to butterfly-shaped cutouts to rhinestones, let your inner child have fun with non-boring denim.
Lovers and Friends
Madewell
Try: Updated Suiting
Capricorns are basically the embodiment of a suit: ambitious and hard-working. But these aren't the unflattering pantsuits of the past. The updated styles that are trendy now come in bright colors and oversized fits that show that you can still be a boss while looking fashionable.
Low-rise pants are a controversial style, but you can't deny that they're unique, just like an Aquarius. The sign is contrarian and doesn't want to follow what the masses are doing. So while the low-rise trend might not be for everyone, Aquarians won't be afraid to dive in head-first.
MANGO
MANGO
2 colors available
Try: Mermaidcore
Dreamy Pisces is the sign that will allow their imagination to run wild enough to pretend they're actually a mermaid under the sea rather than sitting in front of their laptop. Dip your toe in with metallic accessories or go all out with sequins and shades of teal and purple.
Try: Sheer Styles
If there's anyone bold enough to pull off sheer fabrics, it's an Aries. Aries are in-your-face and don't care what others think—AKA, they don't care whether you think their mesh top or slightly see-through skirt is too risqué. You don't have to go full-on sheer—if you want to take baby steps, try layering with a tank underneath or a structured vest on top.
Taurus is possibly the most luxurious sign, but they don't want to walk around covered in flashy logos. They prefer something that's high-quality and looks expensive without being too obvious about it. The fixed sign doesn't easily change their mind or opinions either, so uber-trendy styles aren't for them.