I love working from home. I've been doing it since before it became cool (read, necessary) in 2020. Working remotely allows me to do my job without leaving the comforts of my home. It gives me more time in the day for myself and my family and less time behind the wheel commuting. And while it may not be for everyone, it's my jam. But as stellar as the pros of working from home are, I've also experienced my fair share of cons, like lack of social interaction and collaboration, deafening silence and loss of focus, and time management and productivity challenges.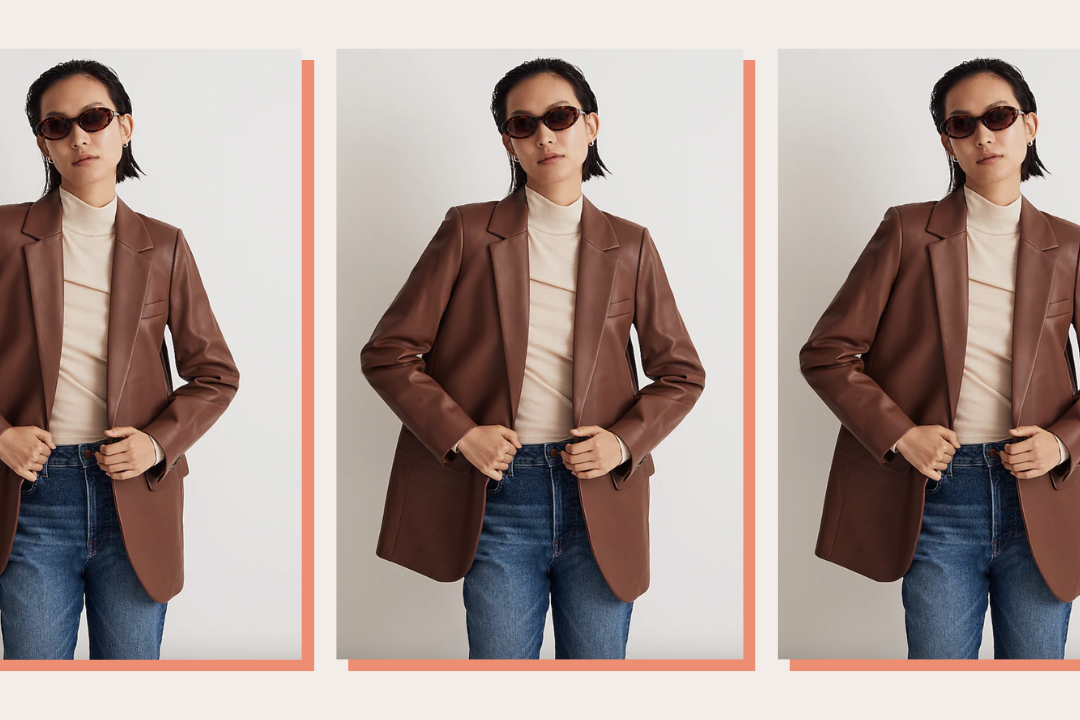 time for your fall wardrobe update!
Over the years of working remotely, I've learned a thing or two about how to stay productive and focused. Not every day is perfect, but with these ten practical and effective strategies, you too can level up your work-at-home game to make it healthier, more productive, and, dare I say, fun.
10 Tips for Leveling Up Your Work-at-Home Game
Leveling up your work-at-home game can be easier than you think. By making simple but effective tweaks to your day, you can become the best remote worker for yourself, your productivity, and your sanity.
Create a Morning Routine
How your work day goes often depends on how you start it, so make the time to establish a morning routine that allows you to begin your day on the right foot. Getting in a workout, showering, meditating, or eating a healthy breakfast are a few of the ways you can start your day off right. Find what works best for you. What you're trying to avoid is waking up, rolling out of bed, and immediately logging onto your computer to work. And please, change out of your pajamas. (If you need some work-from-home style inspiration, we have plenty of work-at-home outfits to help you up your game).
Maintain Consistent Working Hours
If you were working in an office, you'd set a consistent work schedule. The same rule applies to working from home. You need to create a schedule and a routine you can structure your life around (because life isn't just about work). Determine what hours you need to be or are expected to be available and make a plan to stick to them as best you can.
Keep a Dedicated Office Space
Just like it's essential to maintain consistent working hours to help separate your working time from your personal time, it's critical to keep a dedicated office space. This doesn't have to be a separate home office (although that's great if you have one!). It can be a dedicated corner of a room with a flat surface, a coworking space, or a quiet spot in your home. The goal of a dedicated office space is that at the end of the day, you can close your laptop and walk away, signaling to yourself and your brain that the workday is over.
Set Ground Rules
Working from home is a skill that, like anything, takes practice. As you become more established working remotely, you'll want to set some ground rules. Setting a baseline for how you want to operate during the day when there is the possibility of so many distractions is essential to staying productive and focused. Think about how you want to use your phone, if you want to weave in personal tasks like laundry, and how you plan to take a lunch break. Get clear on your expectations for yourself and how to operate to set yourself up for success.
Schedule Breaks
When you're working in an office, think about how many times you take breaks throughout the day. From walks to the water cooler to bathroom breaks to a quick chat with team members, real-time breaks are built into your day. These built-in breaks become less frequent while working from home, so it's important to schedule breaks in your day. Plan to get up and stand at least once an hour, take a walk break on your lunch, or savor a few minutes by making a new cup of coffee. The longer we sit in front of a computer uninterrupted, the more unproductive we become. Breaks are essential to an efficient workday.
Work From Away
If you find yourself growing bored or uninspired by your workspace and your company is supportive, change up your scenery. Working remotely doesn't always have to mean working from home. It can mean working from a coffee shop or at a vacation rental on a beach, or at a co-working space with friends. While routine is important, when you've been working from home for an extended period of time, switching up your working location is a great option to reinvigorate and energize your work.
Invest in the Right-For-You WFH Tools
To do great work, you need the right tools. In addition to productivity tools and project management software, it's important that your space is set up to make you feel you're most productive. Think about what would be valuable to you, and if your budget allows, make an investment. Some work-from-home tools that could really level up your space include items like a standing desk, a walking pad, an essential oil diffuser, a charging station, a second computer screen, or a printer.
Take Time Off
Work is a big part of our lives, but it's not the only part. While working remotely in comfy clothes might feel more leisurely than commuting to an office, it's still imperative for your well-being to take time away from work. Utilize your vacation time. Take a sick day if you're sick instead of trying to push through. To be well at work, we need to rest and charge. Working from home isn't a vacation, so take advantage of the time off you're given.
Stay Social
While working from home often still involves team collaboration and video conferencing, it's not the same as being surrounded by an office full of people. It can feel isolating at times to be an office of one, so it's necessary to proactively make an effort to stay social. Schedule time with friends or family outside of work to stay connected or book a workout class prior to your work day. We're innately social creatures, so finding ways to get out of the house and surround yourself with people that energize you is important.
Make Time for You
For me, a big benefit of working from home is the extra time it gives me back in my day. Without commuting and extra time spent getting ready and preparing a lunch, I can spend more time doing things I enjoy. Don't forget, the point of working remotely isn't to work more, it's to provide you with a better way to integrate your work and life. Throughout the work week, take time to do things you love. Read a book in the morning, get in a yoga class, play with your children, go for a walk, listen to a podcast, or spruce up your house. Take advantage of the extra time you have in your schedule and do the things that light you up.
Best WFH Tools
There are a lot of helpful resources available to level up your work-from-home game. I've identified five types of tools you might find valuable to improve your productivity, so pick what works for you and set you up for your best work day.
Planner
Call me traditional, but I love a good planner. There's something about actually writing down your tasks and goals and crossing them out that motivates me. Planners (or even blank notebooks!) are a great, inexpensive way to keep you on track and productive while working remotely. The Everygirl has some awesome options available at Target.
The Everygirl x Day Designer
The Everygirl x Day Designer
Project Management Tool
Whether you're solo or working on a team, a project management tool is an effective way to collaborate with others, especially across different time zones. They're essential for time management and task efficiency. Many tools are cloud-based, have mobile apps, and offer free plan options to help make collaboration even easier. A few of my favorite tools include Asana, ClickUp, Monday.com, and Trello.
Communications Tool
Communication is key when you're working away from your direct team and those you cross-collaborate with at your company. Identifying a communication tool that works for you is crucial to your productivity. Your company may equip you with tools to help you chat and video call with others, like Zoom, Microsoft Teams, Slack, or the Google Suite. Find what fits your needs and allows you to work efficiently with your team to accomplish your goals.
Digital Calendar
Keeping a digital calendar is essential for me. It helps me manage my day and stay on task. Digital calendars allow you to time block your day to help you focus on tasks and avoid distributions. There is no right or wrong calendar to use. The best one is whichever one you'll stick with managing. Staple tools like Microsoft Outlook and Google Calendar are great places to start. The Google Suite is a useful option because it allows you to utilize other tools like Google Meet, Google Drives, and Google Tasks, which will automatically add any tasks you make to your Google Calendar to really help you organize your day.
Comfort Items
This work-from-home tool is a personal-to-you option. One of the perks of working within your own four walls is that you're afforded the freedom of comfort. You can opt for leggings instead of hard pants. You can wear slippers instead of heels. You can play soundscapes instead of listening to coworkers chatting a few cubicles down. You can light a candle and enjoy the relaxing scent. Take advantage of what makes you feel good and allows you to do your best work. Obviously, if you need to be camera ready for a video call, ensure you're presenting yourself professionally. But if you're doing focused work, comfort is key.