I'm pretty sick of being told that this is the time to read all the books on my TBR and take that online class I've been thinking about forever and finally build that bookshelf I've had in a box in my closet. I get it: we have extra time on our hands now! However, being "productive" isn't exactly my natural instinct in this moment in time. But there are a few things I'm doing in isolation that I wouldn't necessarily do if I were going out and about all the time.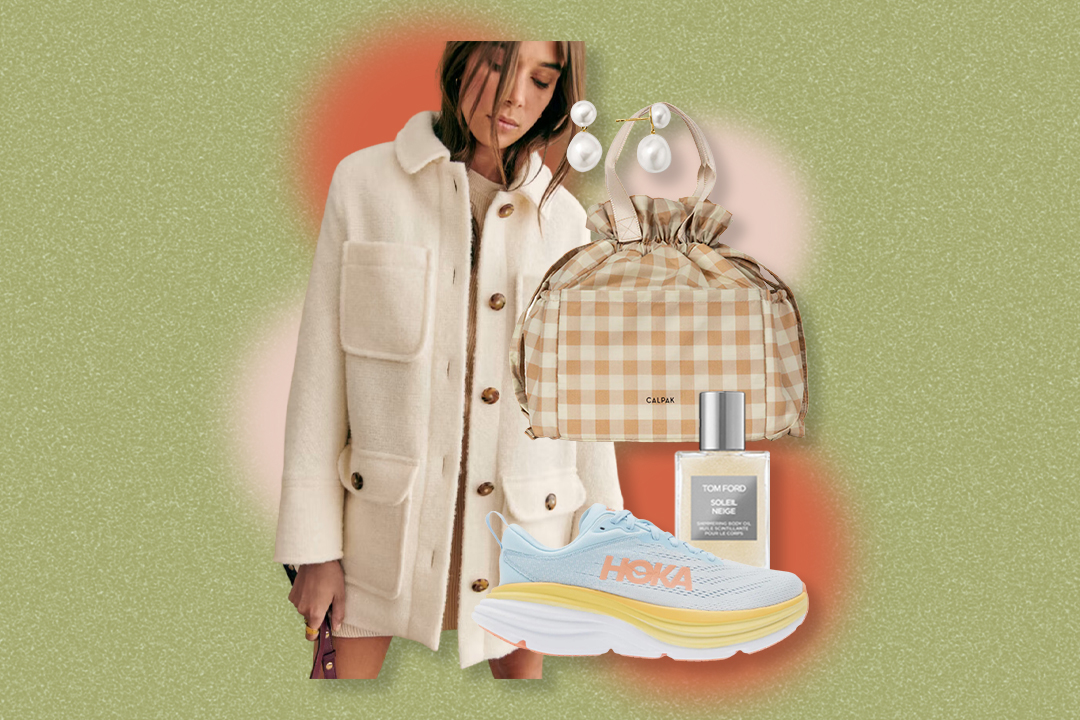 Behold: beauty treatments that might make you look a little crazy for a few days (or just take some time and energy that no one has when they have errands to run, bars to dance around in, and clothes to be tried on). Now's the perfect time to give yourself a little TLC, even if you look wild for a little bit. Not to mention, they're just fun!
1. Foot Peel
You've likely seen this product in round-ups before. Consider it the OG sheet mask. Pop these little booties on your feet for two hours, washing whatever remaining product is on your feet with soap and warm water. Your feet will feel smooth at first, but the magic really happens in about a week. Your feet will begin to peel like your back did before you discovered sunscreen on that family Florida vacation when you were 11.
How you know it works? When I went looking for this product, it was sold out pretty much everywhere. Luckily, Dermstore has our back. It might take a couple of weeks to ship, but your feet will be baby's-butt-smooth by the time you slide your sandals on in about a month.
2. Retinol
"In terms of topical ingredients, retinol is the closest thing doctors have to the fountain of youth," said Dr. Lamees Hamdan, founder and CEO of Shiffa Beauty, previously to The Everygirl. "It helps boost collagen production, speed cellular turnover, and unclog pores." But it's not without a little pain, as it can often result in redness, sensitivity, flaking, and dryness—a process aptly named "retinizing" by skincare professionals. This quality brings retinol products to this list because it can take a few weeks to a few months for your skin to adjust to the ingredient.
3. Oil Treatments
We've already talked at length about the benefits of oil-cleansing your scalp, but what about doing it as a treatment? Apply your hair oil to your entire head, paying special attention to your scalp and ends. Leave this on for as long as you can stand (bonus points if you leave it overnight!), but an hour should do it. For extra benefits, use your blow dryer to really help the oil penetrate. When you're done, shampoo it out! Beware: your hair might look pretty shiny when you first remove it, but we guarantee your hair will look (and feel) phenomenal once you do a second cleanse in a few days.
4.
Detoxifying masks
A truly detoxing face mask does a little more than make your pores look really small and your skin feel smooth when you remove it—it often makes your skin purge. After you start using a new product, your skin might break out, or you'll get a few zits after a really good facial. This is all your face going through a purging phase where it detoxes what's in your pores to help clean them out. Doing these masks isn't recommended just before a big event, but they're perfect to do right now. Look for masks that contain kaolin clay or charcoal, as those are both ingredients that can pull the gunk right out of your pores.
5. Natural Deodorant
We've all heard of the benefits of a natural deodorant: no parabens, no aluminum, no ingredients that irritate your skin. But you've also probably heard of the "detox phase," in which your skin gets used to going without an antiperspirant. It can take a few weeks, and you'll likely notice a lot more sweat and probably some more odor during it. There never seems like a "right" time to try it, but spending all of this time at home might be it!