As a major vintage lover, I'm rejoicing in the fact that vintage decor is expected to be a huge trend in 2023. I love shopping for vintage pieces for a wide range of reasons: For one, you can source beautiful, one-of-a-kind finds that you won't see in a big-box store. Vintage shopping is also sustainable, as you're giving pre-loved finds a new home and preventing them from ending up in landfills. And lastly, shopping for vintage decor is just plain fun! There's nothing like wandering into an antique store or flea market and wondering what sort of treasure you'll stumble upon that day.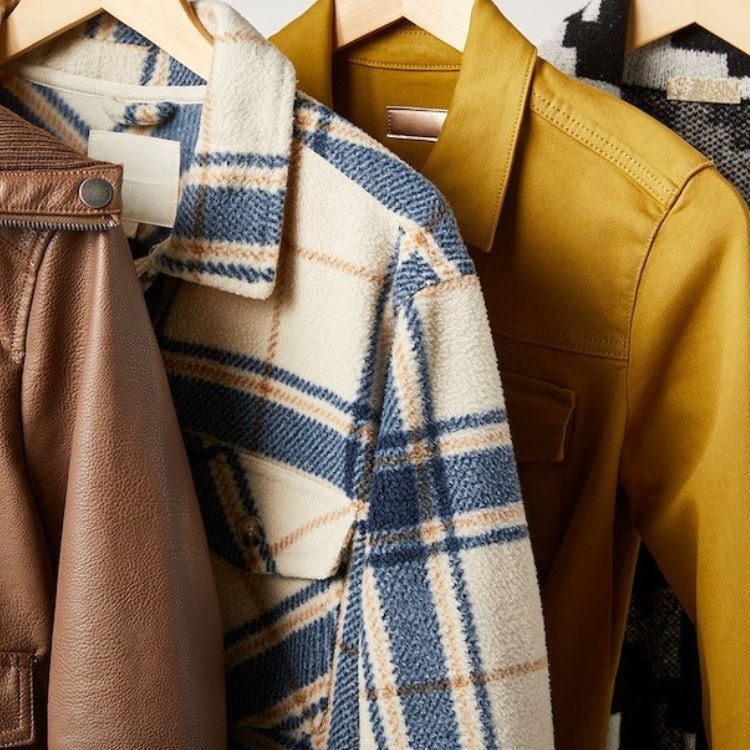 ...and it's wallet-friendly
And designers are totally on board with this trend, too. "​​Vintage finds give character and provide a sense of place," said Chicago-based interior designer Kelly Hurliman. "They are often made better and, as an extra bonus, are in stock to avoid lead times. I think people are ready for their spaces to look unique and not resemble a familiar Pinterest page."
If you're curious about hopping on the vintage decor trend but aren't sure where to begin, we've got you covered. And one quick point to note: I promise that by no means will decorating with secondhand items make your home look too dated or granny. The key is to thoughtfully integrate vintage pieces with more modern items and focus on selecting pieces that reflect your personal style. Keep reading for tons of useful tips on shopping for and styling vintage decor—straight from interior designers!
Start with accessories
If you're not sure what to look for when it comes to vintage decor, designer Claire Staszak of Centered by Design has a few no-fail tips. "One of the simplest and least intimidating ways to incorporate vintage items into your decor is to start with accessories, mirrors, and chairs," she said. "Older pieces add depth and patina, and we love to mix and match vintage with new when styling shelves." Don't forget to keep your walls top of mind, too. Staszak loves the detail that vintage mirrors provide, especially in a small space like a powder room.
Light fixtures are another category to look out for. "Vintage lighting is a simple swap that can elevate any space and will make certain you will never walk into your friend's apartment with the exact same light," Hurliman shared.
Hone your vintage shopping skills
Keep in mind that when it comes to vintage shopping, practice makes perfect. "The more you shop vintage, the better you will hone your own taste, and it will be easier to know what you like and decide quickly," interior designer Jenny Brown said. "My biggest piece of advice, though, when shopping vintage—especially at estate sales—is to not feel like you have to buy something," she added. "I am just as happy to leave a sale empty-handed knowing I'm not cluttering up my home with things I don't love."
And if you feel like you need a minute to think over a purchase, don't hesitate to take a breather. "When I am shopping for vintage, I will usually take a lot of photos and wait a day," Brown said. "Often a store will even let you hold items. If I still like it the next day and know it will fit, I will go back for it."
Don't be afraid to reimagine handed-down items
Don't forget about the power of reupholstery when it comes to vintage items. Maybe you inherited a chair that a parent or grandparent passed down to you but are struggling to blend it into your home. If a piece has sentimental value and good bones, why not update it with some fabric you love? "Modern fabric looks great on vintage chairs," said Andi Morse of the Atlanta-based studio Morse Design. "There's something very special about using your family hand-me-downs or heirlooms in your current home," she added. "They hold memories that make us all happy."
Mix vintage decor with modern items
If you're excited about embracing vintage decor but fear your home will look too dated, keep in mind that maintaining a balance between old and new is key. "Mixing vintage pieces with new or modern decor is simpler than it seems," Hurliman noted. "It can be as easy as swapping out your matching set of dining room chairs for a cool set from the '70s or adding a vintage étagère in the corner of your living room."
Aim to incorporate vintage items from a variety of decades as well. "One of the keys to timeless design is mixing furniture and decor from different eras so that a space isn't easily identifiable as from a specific time period," said Tennessee-based designer Lauren Sullivan of Well x Design. "Lacquered brass and mauve walls immediately take me back to my '90s childhood," she added, but a more varied mix of styles can balance the look.
Update vintage items to suit your style
As you're out browsing, keep in mind that you don't have to keep everything as is. Perhaps you come across a piece of art that speaks to you but the frame is less than ideal. You can always re-frame a piece so that it better complements your space, Morse suggested. Frames can be great to thrift, too, even if the art inside isn't your style.
Larger furniture pieces can be altered as well. "Chairs are so easy to recover and are often a great deal when shopping secondhand," Staszak said. She recommended looking for specific brand names to make sure the furniture is of nice quality, noting that makers such as Baker, Hickory Chair, and Rowe Furniture are all top-notch.
Even with wood furniture, you can create something you love by thinking outside the box, said Chicago interior designer Elizabeth Stamos. "You can take an old wood piece and lacquer it green for a totally different feel, or strip a dark wood piece to a natural bleached tone and use it with modern chairs for a more rustic, natural feel."
Keep your collection cohesive
When shopping for vintage items, you'll come across a wide range of styles, patterns, and furniture shapes. Not sure which pieces to take home? "Pick items that have similar lines so they look like they work together and not off base," Morse suggested. This will ensure that your space looks cohesive and collected, not chaotic.
Designer Leslie Murchie Cascino of Bonni Wu Design agrees. "A vintage piece will feel out of place if it's the only piece in the room that bears its style, color, age, or design tone," she said. If you find a standout item you love, shop around for companion pieces that will help it look like it belongs, she suggested.
Decorate with what you love
Last but not least, don't be too worried about what others think. Your home should ultimately reflect your personality and make you happy! "I always say follow your gut—if you love something you thrift, or if it has sentimental value, then it will work in your space," Stamos said. "Sometimes those unexpected pieces are what make the most impact. They will give a more collected, soulful feel to the room."