If you've been around here for a while, you already know how keen we are on the concept of a capsule wardrobe: a closet full of items that can be mixed and matched with one another for an infinite number of combinations and a permanent fix to your "I don't know what to wear today" conundrum.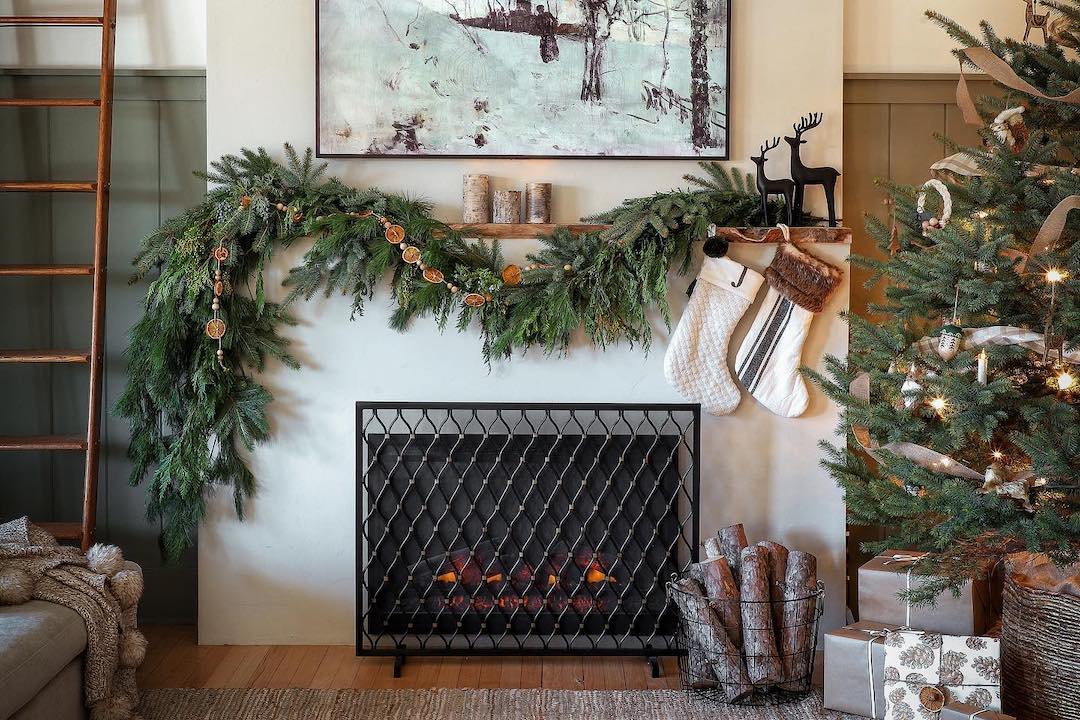 there's still time to deck your halls
It's not a shock that winter isn't known as the best season to dress for. All too often, style takes a backseat to warmth (as it should on freezing cold days), and fashion as a whole gets put on the back burner until spring. To that, we say no more.
Sure, winter requires a bit more forethought than other seasons, but if you add some layering pieces shoes that can handle any weather, and outerwear you actually want to put on to your wardrobe, you can tackle the chilliest season of the year in style. Ready to give winter dressing a whole new meaning? Look no further than our 2022 winter capsule wardrobe.
On a casual Saturday
scarf | top (plus) | jeans (plus) | coat (plus)
Let me let you in on a little secret: the sherpa toggle coat is one of the biggest pieces of 2022. When you look back on this winter next year, you're going to think about how it was defined by the cozy-chic coat that nobody could stop wearing. Join in on the trend and let it do all the talking for you by layering it over jeans and a basic long-sleeve for an easy, weekend-worthy look you can turn to again and again.
Out to dinner
sherpa bag | pants (plus) | coat (plus) | sweater (plus) | boots
Having a coat that feels innately put-together is a winter essential, which is why a classic camel coat is a no-brainer. For a dinner out, bundle up in your leather pants, a cozy sweater, and top it off with lug-soled boots and your camel coat. It's a perfect blend of elevated casual, but not trying too hard.
To brunch with friends
puffer (plus) | jeans (plus) | beanie | scarf | sweater (plus)
The secret to surviving winter? Adding some color to the mix. Choosing colorful accessories is less of a commitment than buying a colorful coat, but packs the same punch. Rather than a neutral, opt for a statement beanie and a scarf to add a bit of joy to your ensemble every single day.
To happy hour
top (plus) | pants (plus) | blazer (plus) | boots
Not sure what to wear out when it's freezing cold? Picking up a couple of bar-worthy tops that are still winter-appropriate is your best bet. In a fun silver shade, this twist top is anything but boring, especially with some leather pants. If temps allow, top it off with a wool blazer that you can take off when you get to the bar.
To the office
coat (plus)| dress (plus) | bag | boots
Dresses are the one-and-done office piece we love no matter the season, and the best way to get away with one in winter is with knee-high boots. If it's extra cold, layer a pair of tights underneath, so no skin is exposed (and you're layered up in case of a chilly breeze). Finish the look with a camel coat and your favorite tote, and you've got yourself a winter office uniform.