"SO MANY THINGS TO WATCH, SO LITTLE TIME," me, just about every holiday break. This is when I attempt to cram 300 hours of TV time into three days. And because we all know this is mathematically impossible, The Everygirl team took the time to compile our favorite holiday movies (and some honorable mentions because we definitely fought over narrowing the list). Read on and be prepared to spend the rest of this holiday season hunkered down on your couch with wine in hand in front of the TV.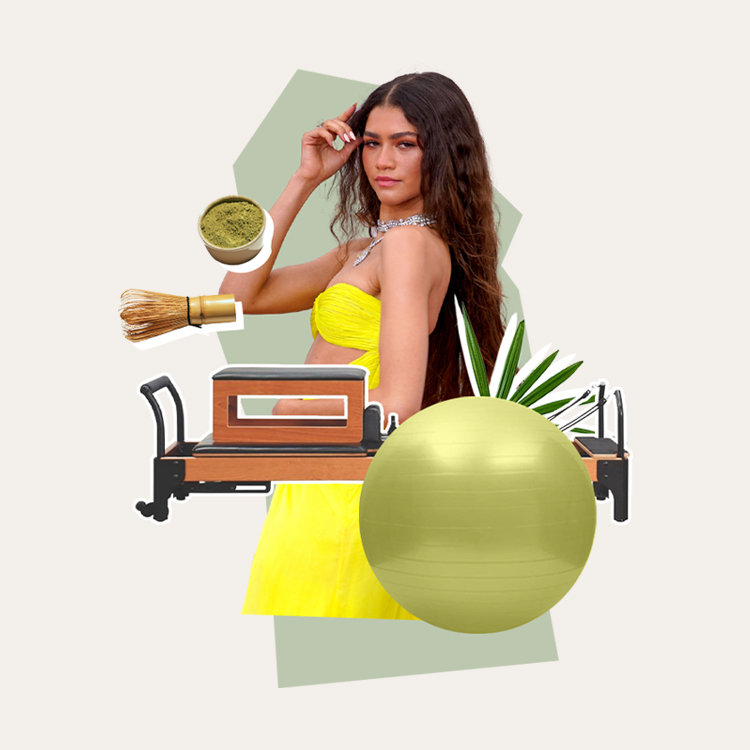 she's (kinda) just like us!
The Family Stone
The Family Stone is truly my favorite Christmas movie, largely because it epitomizes exactly what I think Christmas is. To me, Christmas will always mean going home. It means cooking the same family recipes year after year, playing games around the fire, queuing up old holiday movies, and running into old neighbors and high school flames. Christmas means last minute shopping, grabbing drinks at the local pub, engagements, and waiting for the snow to fall. And yes, sometimes it can mean family drama. But that's all part of it.
All of these things and more take place when the Stone family—a sizable group of seven—reunites like they do every year at the home they grew up in with their significant others in tow, including the oldest son's awkward new girlfriend played perfectly by Sarah Jessica Parker. And while it's the family dynamic that moves the plot along, there's a solid dose of romantic comedy charm mixed with major heartstring tugging to keep you laughing and crying throughout the 90 minutes.
My favorite detail? How the house itself appears completely unchanged from when all the siblings grew up there…from smudgy fingerprints around light switches to dated decor and old family photos on the walls. It's the perfect representation of how the holidays evolve as the "kids grow up," and families grow and change, but with the perfect amount of nostalgia for tradition. – Alaina, co-founder
Meet Me in St. Louis
Musical lovers, rejoice! Nominated for four Academy Awards, Meet Me In St. Louis follows the four Smith daughters in the year leading up to the 1904 St Louis World's Fair. Split into seasonal chapters (with nine musical numbers), the primary focus of the film is centered around Esther Smith's (Judy Garland) love for the boy next door. While Christmas is only the focus for 1/4 of the film, it brings to light the magic of the holidays as they were when people attended fancy balls and dinner every night was a formal affair. Watching Judy Garland sing "Have Yourself A Merry Little Christmas" (which was written for the movie) is truly a beautiful scene. – Alexandra Pagar, director of brand partnerships
Home Alone
All it takes is the first few chimes in Home Alone's theme song before I'm totally consumed by childhood nostalgia. And sure, adulthood hasn't been that great to Macaulay Culkin, so let's all just take a moment and remember him in his glory days. Kevin McAllister has a lot of skills: making his family disappear, lip-syncing in the mirror, using the dog door to pay the pizza delivery guy, cooking a Christmas dinner feast ("Bless this highly nutritious microwavable macaroni and cheese dinner and the people who sold it on sale. Amen."—aka what I repeat to myself every night before dinner), and of COURSE, setting booby traps. And while it's highly entertaining to watch Kevin trick would-be burglars Harry and Marv, the true gem of Home Alone is Old Man Marley, who ends up being Kevin's kindred spirit instead of the scary neighbor next door. Just thinking about the church scene is giving me SO MANY FEELINGS. BRB, crying softly in the corner. – Kristen, assistant editor
Miracle on 34th Street
Okay, let's get this out of the way: When I say Miracle on 34th Street is one of my favorite movies of all-time (I may or may not watch it in July if I'm just having a bad day…) I'm picturing the 1994 version with Mara Wilson. I KNOW. I get a lot of flack for this, but convincing a 4-year-old to watch a black and white movie is kind of a lost cause, so you can see why I was raised on the remake. That being said, I champion both versions of the movie as one of the best for the season. My favorite quote? "I'm not just a whimsical figure who wears a charming suit and affects a jolly demeanor. You know, I'm a symbol. I'm a symbol of the human ability to be able to suppress the selfish and hateful tendencies that rule the major part of our lives. If you can't believe, if you can't accept anything on faith, then you're doomed for a life dominated by doubt." Cue the tears. It gets me every time. – Caitlin, social media manager
The Holiday
Two of my favorite things (Nancy Meyers and Christmas, of course) come together to make one of the best and most well-decorated holiday films around: The Holiday. That perfect little cottage in the Cotswalds and the gorgeous estate in LA are what interior design dreams are made of, so even if you're not about the love stories in this film, you can't not fall for the decor. I've wanted to spend Christmas in a cottage in the English countryside since the first time I saw it. But really, you'll fall in love with Jack Black (didn't see that coming, did you?) and Jude Law is sort of a mess in a lovable dreamboat kind of way. And Kate Winslet as Iris Simpkins with her broken heart is something so many of us can relate to. If you've seen the film, you know what I'm talking about. These love stories are slightly unrealistic but that's what makes them so romantic. – Danielle, co-founder
Christmas Vacation
Watching Christmas Vacation was a family tradition as far back as I can remember. Is it inappropriate for young children? Yes. Did that ever stop by Dad from watching it every day in December? Absolutely not. You'll find a little bit of each of your family members in the dysfunctional Griswold family and relate to everything from the grandma giving you a quarter to that weird salad your great aunt brings but you pretend to eat anyway. Plus, the yuppy family next door that's too hip for Christmas will remind you that despite how absolutely INSANE your family celebrations are…you wouldn't have it any other way. – Allyson Fulcher, managing editor
The Polar Express
The Polar Express is the best, most magical embodiment of Christmas as a child. It's the classic children's book brought "to life" through CGI animation with everyone's favorite, Tom Hanks, portraying almost all of the adult characters. From the moment the magical train pulls up outside the main character's home to the instant he meets Santa at the North Pole and is gifted "THE FIRST GIFT OF CHRISTMAS!", you feel the holiday spirit from your head to your toes. I realize that sounds like the cheesiest thing ever, but I'm telling you–it's that good. And the music… oh the music! Josh Groban's apropos theme song "Believe" is the icing on the cake. Best enjoyed with a cup of cocoa in plaid pajamas. – Alaina
The Santa Clause
Before Tim Allen's voice in the "Pure Michigan" commercials brought me to tears (listen here and be prepared for emotions), I was enamored with a different Tim Allen—the one who accidentally kills Santa, puts on his suit, gains 45 pounds in a week, grows a beard, and stumbles through a year of playing Mr. Clause in preparation for next year's Christmas. And the whole thing is kind of ironic, considering Scott Calvin (aka Tim Allen aka The Santa Clause) is totally on the "naughty list." Something about seeing the grumpy guy get in the Christmas spirit—with help from his adorable son Charlie—and prove to his ex-wife and her new husband that he is in fact a good egg makes this one of the most fulfilling flicks of the season. Also, can we talk about the CD player in the sleigh that actually dispenses cookies and hot cocoa? We'll take that in our cars for the upcoming winter commutes, please. – Kristen
It's a Wonderful Life
It's easy to get wrapped up in the chaos of the holidays, so my favorite Christmas Day tradition is to watch It's A Wonderful Life (which celebrates its 70th anniversary this year) and take a moment to reflect on what is most important: those we love. Centered around selfless family man George Bailey, we watch as George experiences what life would be like for those he loves had he never existed. My favorite part of this movie is that it forces you to stop for a second and remember all of the good things in life, regardless of your struggles. And we can all benefit from Clarence's advice: "Remember, George, no man is a failure who has friends". – ​Alexandra
Love Actually
Every year I anxiously await the opening monologue of this classic holiday movie. You know the one I'm talking about: "Whenever I get gloomy with the state of the world, I think about the arrivals gate at Heathrow Airport. General opinion's starting to make out that we live in a world of hatred and greed, but I don't see that…If you look for it, I've got a sneaky feeling you'll find that love actually is all around." Ugh. It's just so good.
As a self-proclaimed sap, I live for the romantic storylines in Love Actually that follow these 10 characters through the holidays, the heartbreaking moments, and finally, the happy endings. (And before you start, don't even try to point out how unrealistic it is that Jamie falls in love with a woman he can't even hold a conversation with. Now isn't the time to get pragmatic.) – Caitlin
While You Were Sleeping
Some might not think of While You Were Sleeping as a holiday movie, but I beg to differ. It is (in my opinion), one of the most underrated holiday movies out there. The heartwarming story of Lucy Moderatz, a single 20-something who recently lost her father and is destined to spend Christmas on her own in Chicago, saves a young man's life and quickly becomes a part of their family. Sure, the story is a bit cheesy, but it's about watching people become family and how sometimes, when things seem less than ideal, they can end up being better than you imagined. – Danielle
Elf
Buddy the Elf, the movie's 6'3″, tights-donning hero played by the great Will Ferrell, is basically who I want to be come Christmas (well, aside from the outfit). His hobbies include spreading cheer, passing out hugs, and singing songs because…why not? It's fun to sing! The movie delivers memorable line after line that has viewers laughing out loud from beginning to end. Here are a few favorites:
"I'm sorry I ruined your lives and crammed 11 cookies into the VCR."
"I just like to smile, smiling's my favorite!"
"So, good news—I saw a dog today."
"Not now, Arctic Puffin!"
[singing] "I'm singing!! I'm in a store, and I'm singing!"
…all flawlessly delivered as only Will Ferrell could say them. And the North Pole set is a real-life version of the beloved claymation movies we watched as kids—and includes several favorite characters. It's instant cheer if you're looking for a laugh during the holidays. – Alaina
What is your favorite holiday movie? Tell us in the comments below!
Editors' Note: There was a massive fight in The Everygirl office when it was determined we needed to trim down our favorite holiday list. And then another fight over who got which movie. We still haven't recovered.
The following are more Christmas movies we love and needed to mention: White Christmas, The Grinch, Prancer, Muppet Christmas Carol, It Happened on 5th Avenue, Home Alone 2, Four Christmases, Christmas Story, Santa Claus is Comin To Town, Christmas Carol, The Family Man, A Christmas Story, Rudolph, Charlie Brown Christmas, Scrooged, Holiday Inn, and Jack Frost.