The most wonderful time of year is filled with joy and celebration—for most of us. However, there are many people who experience the opposite set of emotions during the holiday season. If you are someone who is dealing with loss, difficult family dynamics, heartbreak, or spending the holidays alone, it can be a harsh reminder of what you're missing.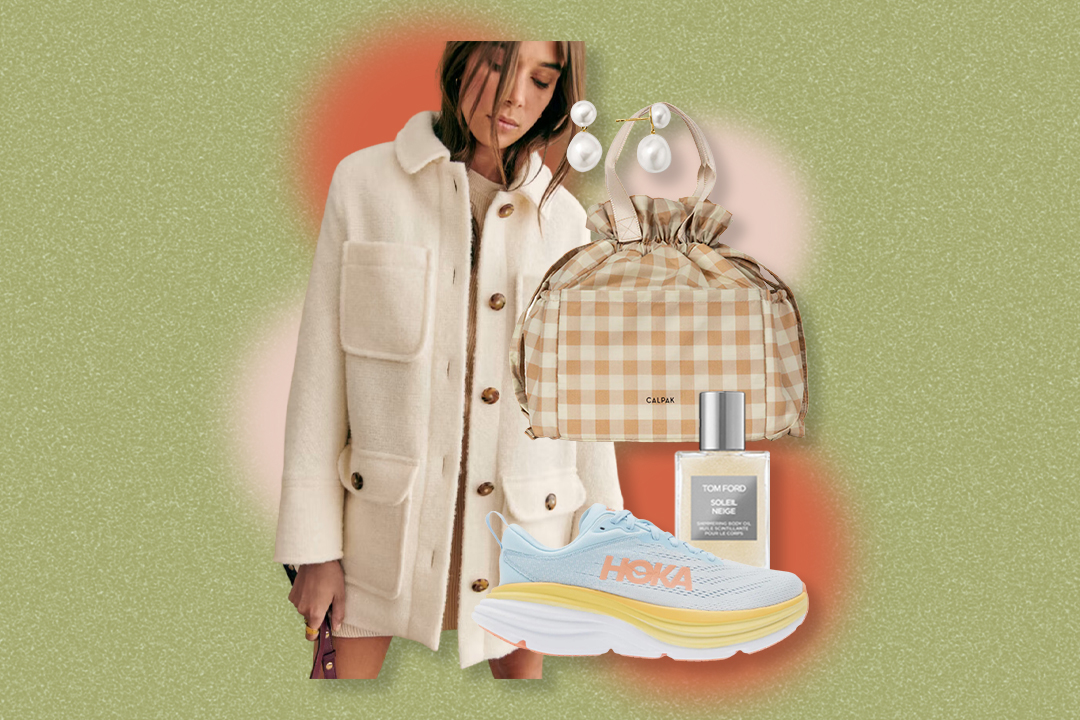 As isolating as it might feel to be surrounded by people who are in a cheery mood (both online and in person), you are not alone if you're struggling. The holiday blues can start as early as November 1 for many people. But rest assured, it is still possible to enjoy the holiday season with the help of these six coping strategies:
Don't compare yourself to others
Comparing yourself to others is never a good idea—online or in real life. But remember that comparison is the thief of joy, so making a conscious effort to avoid the comparison game this season will go a long way. If you find yourself feeling sad or envious that you don't have what others have this season (whether that's money to spend on gifts, a big family to spend the season with, or a significant other to take mistletoe pictures with), take a step back for a few days. This could look like not attending a party where all of your friends will be with their significant others or simply logging off of social media for a few days.
Start a new tradition
Traditions don't have to be decades old; you can start new traditions any time you want! And the holidays are the perfect time to do so. Between choosing a new tradition, planning it, and involving others (or not!), you can have a lot of fun—and distract yourself from any sadness you may be feeling about other parts of your life. There are countless new traditions that you can start with family members, friends, your significant other, or solo. Some of our favorites include starting a holiday book club, having a movie marathon, and doing a cookie swap.
Give back
Studies show that giving can boost your physical and mental health, and during the holidays, there are various volunteering opportunities that you can get involved with. Some of our favorite things to do to give back are volunteering at a soup kitchen, adopting families for groceries or gift-giving, donating to a food bank, participating in a Giving Tree, and donating warm clothing. Choose whichever community project or organization that feels close to your heart, and set your sights on how you can make a difference in other people's lives through volunteering. You can even make it a tradition to do it every year, too!
Plan something to look forward to
If the only thing you're counting down to is the first day you get back to work after the holidays, consider this your sign to plan something way more exciting than that to look forward to! Whether you want to plan something during the holiday season or after (or both!) is up to you, but having something to be excited about either way will boost your spirits. Can we suggest a solo spa day, a staycation, or a shopping trip with your girlfriends?
Set boundaries
Setting boundaries can help you manage any further sadness and stress this holiday season. To do this, start by identifying your needs and/or any triggers you anticipate, and create a plan to have boundaries around them to protect your peace. For example, if you recently went through a breakup and don't want to get into the details with anyone or think about it at all (we don't blame you!), make sure you let the people in your life know that you will not be discussing it—especially during this season. Decide what your boundaries need to be, and communicate them clearly to prevent spiraling into deeper sadness.
Seek support
A support system is crucial no matter what time of year it is or how you are feeling, but it is especially beneficial when you are feeling your worst. Make sure you have someone you feel comfortable talking to whether they are a family member, your best friend, or a mental health professional, and rely on them throughout the season. If those closest to you don't know that you need additional support at this time, consider opening up to them about what you're going through so they can be there for you.