It's true what they say: The devil is in the details. This sentiment applies to most things in life, but it's especially the case when it comes to designing a home. In my past life as an interior designer, I had so many clients who would buy a (perfectly nice!) sofa, chair, and a coffee table and not understand why it didn't look or feel like home. Today, I'm sharing the nine most important small decor items to infuse into your own space that will instantly elevate any room.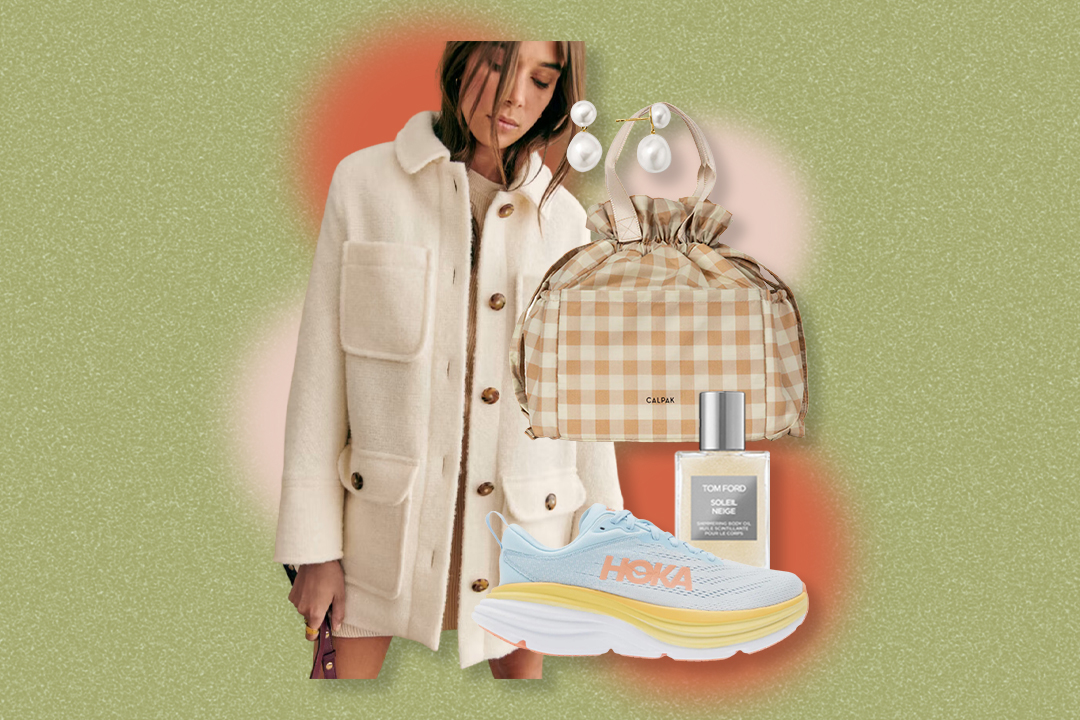 1. Accent Lighting

I can't stress the importance of accent lighting enough, which is why I'm putting it at the top of this list. Not only can a lamp add a sculptural element to any tabletop, it also saves you from using overhead lights, which should almost ALWAYS be avoided (unless they're on a dimmer). Seriously, just try it. Everything looks better in soft lighting. Click here for our favorite lamps under $100.
2. Something From the Past

Bringing in accessories with character instantly makes your home feel special. In fact, I would say that is what separates most homes from being well-curated versus feeling like a page out of a catalog. I  like to bring these in in small ways, like vintage brass candlesticks, an antique vase, or artwork from a consignment shop.
3. Seasonal Coffee Table Books

Coffee table books are the perfect opportunity to infuse personality and color to your living space on a budget, and you can easily swap them out to work well with the current season. Bring in books with warmer colors for fall and winter and opt for cooler, more colorful accented book covers in the summer months. Whether they're focused on decor, travel, or a tribute to your favorite city, it's a great place to bring in a little piece of what's important to you while also adding extra visual interest.
4. Textured Throw Blankets

They say too much of a good thing is bad, and that's definitely the case when it comes to having too much of the same texture and fabrics in your living room. A great throw blanket helps break up a sea of dark leather or a bland white sofa in no time flat, and it's easy to swap out as your taste evolves.
5. Something From Your Travels

Your home should tell your story, and what better way to do that than to bring in pieces from the places you've traveled? Frame a vintage map of your favorite city, or source textiles from the country that means the most to you.
6. Plant Life

Whether you go faux, fresh, or opt for greenery, bringing in plants breathes actual life into a room and instantly transforms it to look pulled together and sophisticated.
7. Accent Mirrors

Mirrors pack a big punch, especially when they're used in a small space. They bounce light around, make the room feel more expansive, and add a hint of sophistication. Incorporate these above a console table, in a gallery wall, or anchored above a piece of statement furniture.
 8. Good lookin' Hand Soap (Seriously. Don't Laugh.)

I know it sounds like overkill, but trust me — it matters. It's in the littlest details that you'll see your home transform from dorm room to a spread in House Beautiful, and swapping out the utilitarian objects for something clean, sleek, and well-designed makes all the difference in the world.
9. Sculptural Pieces

Every tabletop vignette needs something with height to feel cohesive and complete. Bringing in sculptural elements elevates the whole scene by infusing art, creating dimension, and acting as a great conversation piece.
What are your favorite home accessories? Which ones have you found to make the biggest impact in your space? Share your tips below!