Let's be real: February can be pretty miserable. The holiday season is behind us, the gleam of a brand-new year is beginning to dim, and the days are short and cold. The warmth that spring brings is realistically still months away, and keeping your chin up can be a bit of a challenge this time of year. Cold weather and fewer hours of sunlight are definitely a recipe for the winter blues, but the good news is, there are tons of simple activities you can try to combat them.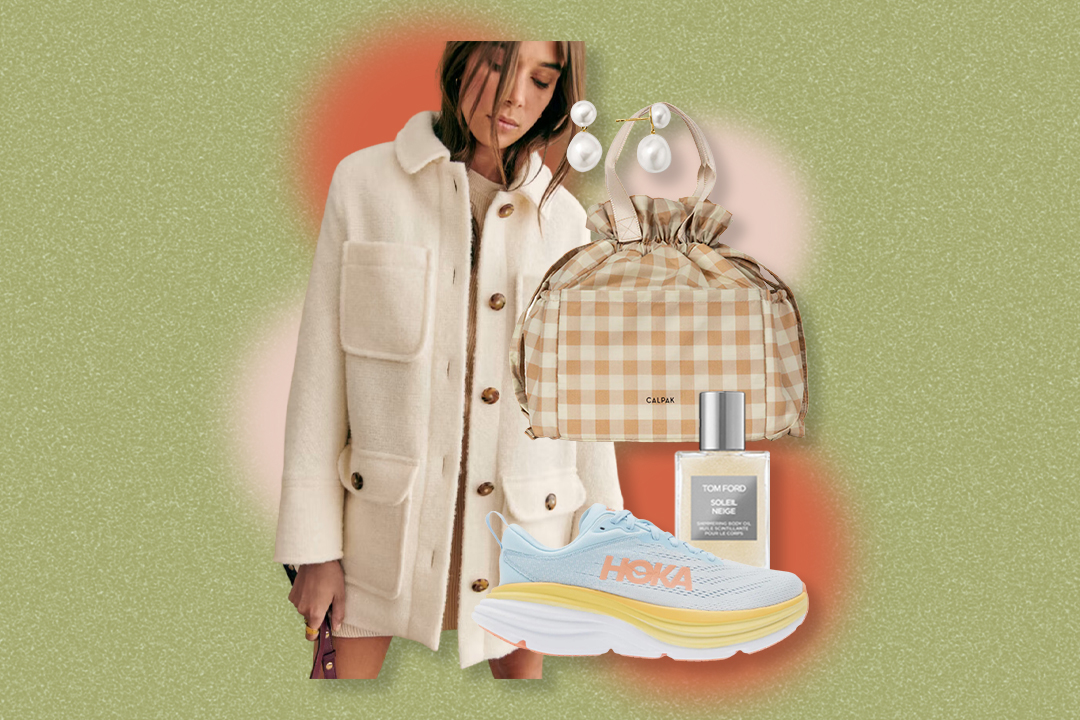 If you've been feeling a little down this month and are looking for ways to get a pep back in your step, read on for some fun and easy activities that will help you beat and kick those winter blues to the curb.
8 Fun Activities to Help You Beat the Winter Blues
1. Dress up and go to happy hour with friends
One way to shake away the winter blues is to stay connected with your community, and what better way to do that than by hitting a happy hour with your friends? Head to a fun spot with some loved ones, and better yet, make an occasion out of it. Put on an outfit that makes you feel confident, spritz on your favorite fragrance, and go have some fun! Breaking out of your normal routine can breathe some new life into your mood.
2. Head to a new-to-you spot
This can be anything—a restaurant you've wanted to try, a coffee shop you keep seeing on Instagram, or a museum you've never been to. Pick a date and get out of your neighborhood to explore! New places and experiences can help you get out of your head, spark new ideas, and give you a fresh perspective. You might even discover a new go-to spot you'll want to revisit again and again!
3. Move your body
Even if cold, dreary days make you want to hibernate, it's important to keep moving. After all, post-workout endorphins are great mood boosters, so prioritizing a movement practice that makes you feel good is key. Whether you're into strength training, yoga, or long walks, schedule your workouts in your calendar alongside your work assignments and coffee dates. And if it's helpful, find an accountability buddy! Having someone you can lean on for support—or even work out with—can keep your momentum up, especially on days when the lure of the couch is super strong.
4. Take a bath
I personally think taking baths in the wintertime is elite. The last thing I want to do is soak in warm water when it's hot outside, but when it's freezing? A warm bath is *chef's kiss.* Taking a bath is also a total self-care moment that allows you to slow down, relax, and take time for yourself. Grab a bath bomb or pour in some bubble bath and set aside at least half an hour for a warm soak. A bath right before bed will also help you wind down for a good night's sleep!
5. Plan your spring
There inevitably comes a time, usually towards the end of February, when I start daydreaming about spring. I start planning my outfits, swap out faux fur throws for lighter knits around my house, and count down the days to warmer weather. Even in the dead of winter, it's definitely OK to start making plans for spring—it can even lift your spirits! Having something to look forward to, whether it's a trip or an event, can make all the difference, so start making those warm-weather plans now!
6. Relish in the coziness
Take time to enjoy the little things you love about this season while it's here. For me, winter is all about the cozy vibes. The shorter days make me a little blue for sure, but I love putting on soft slippers and an oversized hoodie and wrapping myself up in a warm blanket on the couch. The ultimate cozy experience? Hanging out by a fire. I'm lucky enough to have a fireplace in my home, but if you don't, see if you can find a coffee shop or restaurant in your area with a fireplace or fire pits. Lean into those winter activities you enjoy and practice some gratitude for the season you're in.
7. Have a sleepover with friends
Who says sleepovers are reserved for kids? Invite a few friends over, sip on wine or a mug of something warm, and chat late into the night. Then when it's time for bed, no one has to drive home! Winter weather also means you can create the coziest of cozy nights in—loungewear, pajamas, and fuzzy slippers are highly recommended.
8. Set new goals, then go after them
Although the beginning of January is, of course, an appropriate time to set some goals for the new year, the timing is not ideal for everyone. After an exhausting holiday season, you may have needed a few weeks to get back to some sense of normalcy before you could wrap your head around what 2023 has in store. Now that we're a month into the year, it may be time to decide on a few small (or even large!) goals. Set aside some time to journal or daydream about what you'd like this year—or even this month—to look like, and then take some action. What is something small you can do to get you just one step closer to making this vision a reality?
However, a word to the wise when it comes to goal setting: Winter is also ideal for slowing down. There's no need to take massive action, especially if you're feeling a little sluggish and down. I personally think so many people "fail" at new year's resolutions because the winter season is simply cold and dark, and we're not meant to be super-productive during this time of year. Start small, be gentle with yourself, and unless you're feeling super inspired and ready to go, feel free to wait until spring or summer to take bigger leaps.