Like hitting your morning workout or taking off your makeup after a night out, packing your lunch for work is one of those things you know you should do, but it's all too easy to blow it off in the moment. If throwing together a sandwich before you dash out the door is the last thing you feel like doing in the morning, you're not alone. But $15 Sweetgreen salads really start to add up if you're heading there multiple times during the week. The solution? Having a few meal prep lunch ideas for work stashed in your back pocket, so you can make your lunch ahead of time and quickly grab it before you head to the office.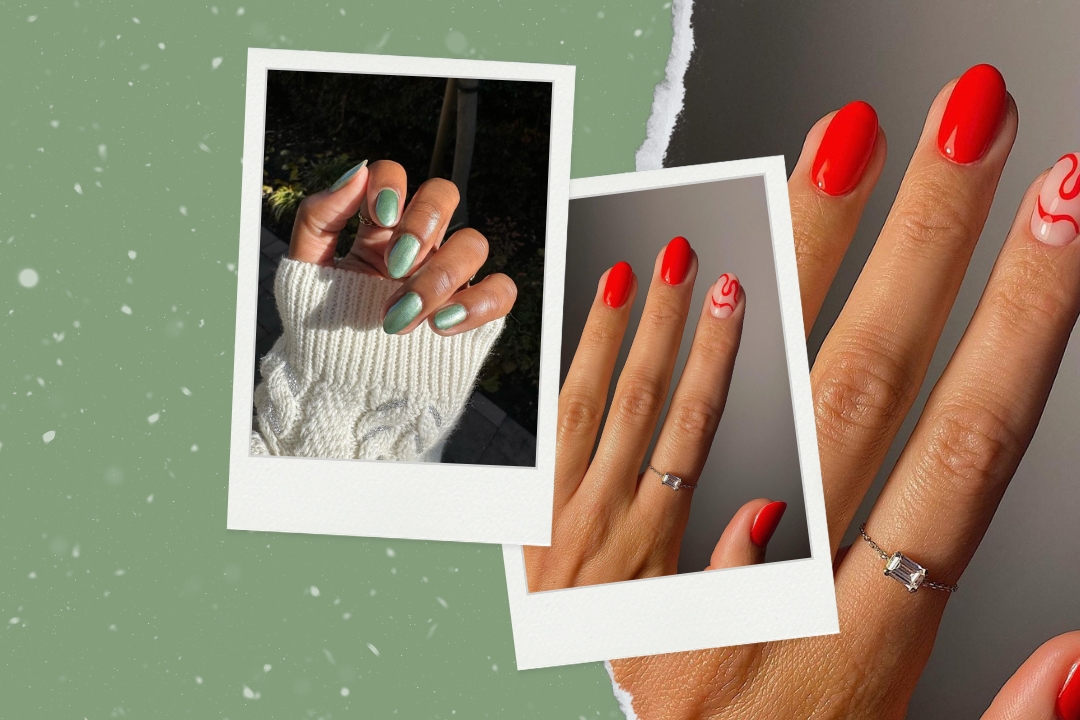 every one of them is a certified sleigh
Of course, when you work in an office with other people, you can't just bring any old thing for lunch. There are a few unspoken rules you should abide by as well. First of all, it's best to avoid anything too stinky (leave the tuna at home, folks) unless you want to immediately become public enemy #1 in the office. You also need something that will keep you full for the rest of the workday so you're not hangry during that 2 p.m. meeting. Lucky for you, we've rounded up a bunch of meal prep lunch ideas for work that satisfy both criteria. Read on to find your new go-to lunch recipe for office days.
12 Meal Prep Lunch Ideas to Take to Work
Eating healthy at the office can be a struggle when the urge to order out is strong. And if you know a salad just won't cut it, what's a gal to do? Enter these honey chipotle meatball bowls. The better-for-you turkey meatballs are baked, tossed in a sticky honey chipotle glaze, and then served over cilantro lime cauliflower rice. It's a healthy way to sneak in extra veggies without sacrificing any flavor.
Relying on no-heat lunch ideas for workdays means no more waiting in line for the microwave behind Kevin from marketing. All you have to do is take it out of your lunch bag and dig in. This cold soba noodle salad is especially great because it's packed with nutrient-dense veggies and topped off with a spicy peanut sauce. You can make it totally vegan or add in some cooked chicken or shrimp for extra protein.
Dedicate your meal prep Sunday to making these BBQ chicken quinoa bowls for a flavorful lunch that'll get you all the way to Friday. Start by placing the chicken breast in your slow cooker, then prep the rest of the ingredients while it cooks. The quinoa is key here, but you'll also need black beans, red cabbage, sweet corn, tomato, onion, jalapeño, and avocado for the perfect mix of southwest flavors. To top it all off, you can make your own Greek yogurt ranch dressing as the recipe suggests, or use store-bought to save a little time.
As far as meal prep recipes go, this one couldn't be simpler. It comes together in under 30 minutes, and the only dish you need to dirty is a sheet pan. Toss together the chicken, some diced veggies, and the ingredients for the lemon-oregano marinade, then roast everything on the sheet pan for about 20 minutes. Sprinkle some feta on top and you're good to go! And since they consist of only chicken, veggies, and feta, these meal prep bowls are low-carb, high-protein, and keto-friendly.
These make-ahead burritos are the perfect fix for when you're craving Chipotle but trying your best to save money. Packed with rice, black beans, shredded chicken, Mexican cheese, and a tangy roasted poblano cream sauce, this easy meal prep lunch is full of flavor and hearty ingredients that'll keep you full all day. Hot tip: After you roll up the burritos, place them seam-side down on a hot griddle for 30-60 seconds to seal them shut. The tortillas will stay perfectly rolled to prevent mess!
Mason jars are a genius way to prep a healthy meal prep lunch because they keep everything airtight and allow you to separate ingredients into layers so your salad doesn't get soggy. For this Thai-inspired recipe, you'll layer the tangy peanut dressing on the bottom before adding chickpeas, cooked quinoa, spiralized carrots and zucchini, and shredded cabbage. Honey-roasted peanuts add an extra layer of crunch on top.
Calling all girl dinner fans. This is one of the best meal prep lunches for work because it's truly so easy to throw together using whatever you have on hand. All you have to do is grab your choice of cheese, meat, crackers, dried fruit, nuts, or whatever else you fancy. Some sliced veggies or olives would also be great here! Slice your ingredients into bite-sized bits if needed, then throw everything in an airtight container and consider lunch handled.
If you're one of those people who can never manage to take an actual lunch break, this recipe is for you. These chicken and kale caesar wraps are full of tasty ingredients that'll fill you up and are super easy to take on the go. It's like eating your favorite chicken caesar salad but in a portable form that doesn't require silverware. Consider it a win for extra busy days when you're dashing between meetings.
Stir fries aren't just for quick and simple weeknight dinners. They also make for easy meal prep ideas—and are even easier if you cook everything on a sheet pan. This recipe combines chicken, broccoli, bell pepper, and snap peas in a garlicky sweet chili sauce, all cooked in the oven in just 20 minutes. Scoop the cooked mixture on top of brown rice for a yummy meal prep work lunch.
Consisting of roasted veggies, quinoa, spinach, hummus, and a lemon tahini dressing, this recipe makes a delicious vegetarian lunch for work. Since the recipe is super simple, you can easily swap in different veggies or toppings to suit your tastes. As is, the recipe is both gluten-free and dairy-free, so it's great if you're working around allergies or dietary restrictions.
Who says vegan lunch ideas are boring? Made with flavorful green rice, black beans, and a rainbow of fruits and veggies, these vegan burrito bowls are anything but. They're already packed with protein thanks to the beans and avocado, but feel free to add in some crispy tofu or grilled chicken if you're not plant-based.
If you're looking for a simple, satisfying lunch to bring to work, chicken salad is about as classic as it gets. It's especially great for meal prep because you can whip up a big batch at the beginning of the week and enjoy it throughout the week in various forms. Slap some between bread for a tasty sandwich, roll it into a tortilla, grab some leafy greens to make lettuce wraps, or simply scoop it onto crackers. The choice is yours! To make this recipe even easier (and save time), you could also use pre-cooked rotisserie chicken from the grocery store instead of poaching your own. If you go that route, you can whip up the whole batch in less than 15 minutes.