Gone are the days I spent researching eyelash extensions on Groupon for hours in my early 20s. I wanted long, separated, voluminous lashes, and as far as I knew, the only way to get that was to go the false lashes route. Lash extensions are fun, but the price, upkeep, and care required for them just never sat right with me. But I didn't end my quest there—I found a slew of lash products to get me the same result with my real lashes.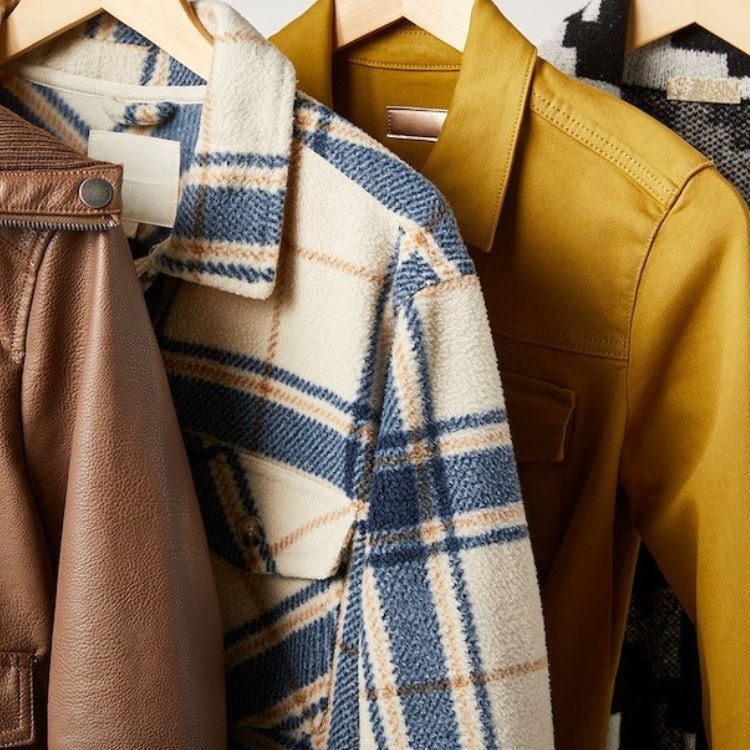 ...and it's wallet-friendly
In the last year, I can't even count on two hands the number of times I've been asked if my eyelashes are real. Strangers on the street, my dentist, my eye doctor, and even my closest friends have uttered the words: "Are those your real eyelashes?" My response always prompts a "Woah, what products do you use?" In an effort to streamline those conversations and finally spill all my favorite products—the things I do for the people—I've gathered every single product I use to get big, bold real lashes.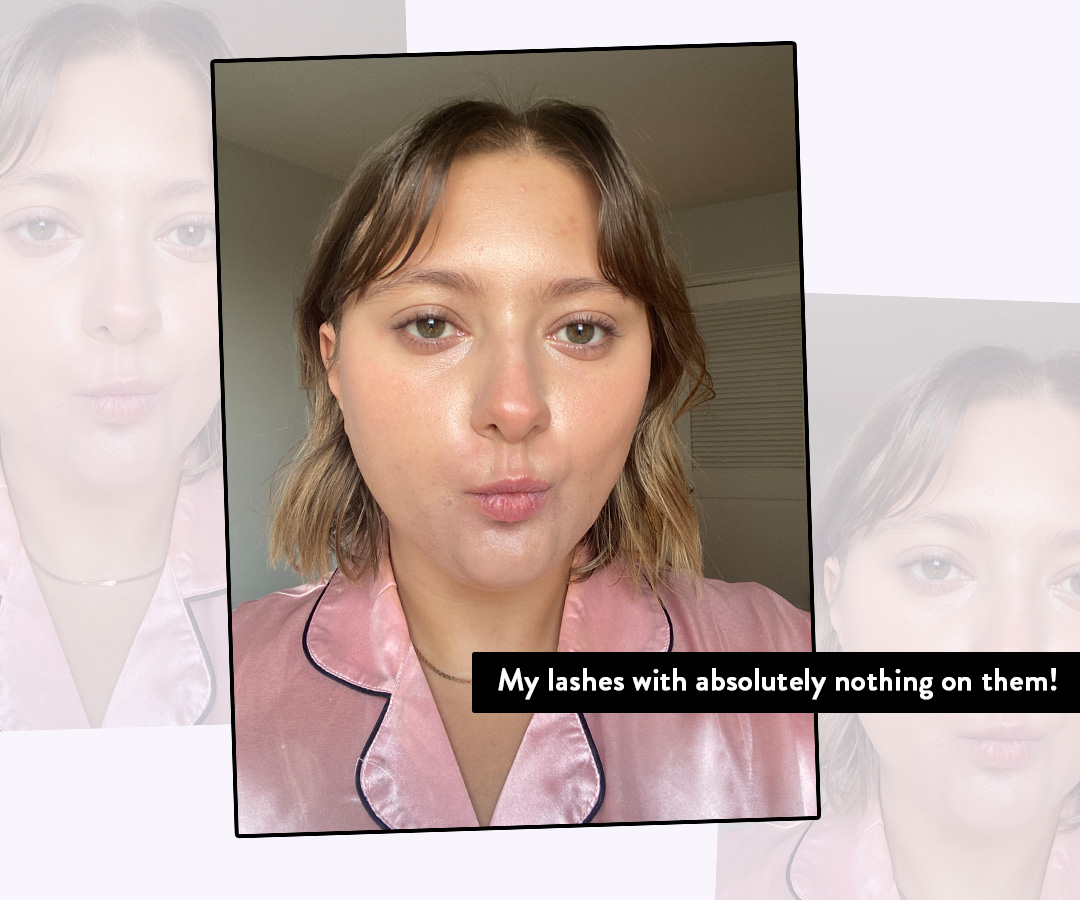 1. Eyelash Serum
GrandeLash
We talk about GrandeLash's serum on The Everygirl quite a bit (read our editor's full review here—the before and after was enough to make the rest of our team order a tube). I used this consistently for six months, and since then, I only use it a few nights a week. My lashes have never been short, but like my hair, they're baby-fine and require quite a bit of mascara to look as thick and luscious as I like them. What I love so much about GrandeLash is that it not only made my lashes quite a bit longer, but I also notice each little lash is a little bit thicker.
Because of this, pretty much every mascara makes my lashes look good at this point, which has saved me a lot of money on expensive mascaras (however, I do have a few favorites below). The application of this product is so easy, but the one adverse effect I've had is my eyelids getting a bit dark. Now that I only use this as needed, this side effect has gone away, but I'm still left with long, voluminous lashes.
Amazon
A TikTok of a girl with the longest, thickest lashes I have ever seen in my life referenced layering two (!) lash serums for the best results, quicker. A lover of a good science experiment, I put it to the test using GrandeLash and this serum from Amazon. I compared my results with my best friend's when she used GrandeLash alone, and my lashes were growing much faster. While it took her about six months to notice a difference, my lashes were as long as hers in about three months using this method. As time went on, my results just kept getting better and better, but when my lashes felt like they were getting a little too long (I still need to be able to wear my glasses, OK), I switched to just using one serum a few days a week.
Since trying this for a few months, I've began using this alone to see how it compares to GrandeLash. I definitely prefer GrandeLash on its own because it works a lot quickly, but on a budget, this serum lasted me about six months and was a quarter of the price of a tube of GrandeLash.
2. Eyelash Mask
RevitaLash
This is a new addition to my lash mix, but it's already made such a huge difference. Because of the lash serums, my eyelashes are pretty strong, but I also wear makeup nearly every day, which leaves them a little dry and brittle sometimes. This mask, which I use once or twice a week, keeps them so soft and healthy. Using a dedicated mask for your eyelashes is most certainly a very "extra" step, but I notice the day after I use it, my eyelashes look extra voluminous and pillow-soft. I wouldn't call this step necessary, but boy is it nice.
3. Eyelash Curler
Shu Uemura
If there is anything that's going to help your lashes, it's an eyelash curler. I have gotten in actual heated fights with my mom over her refusal to use an eyelash curler, so don't test me. The one thing that will make your eyelashes long and separated is curling them. I swear by this one because it contours around my almond-shaped eyes perfectly, grabbing every single lash.
I always curl my lashes before applying mascara, but to liven up my makeup after a full day if I need to touch up, I'll curl them over my mascara to give them a boost. When I really want my lashes to curl and stay put all day, I'll hold my blow dryer over the curler for a few seconds to heat it up and then apply it. Touch the curler to make sure it isn't too hot before it touches your skin and always be gentle. This gives them a major "oomph" factor, and the curl lasts so much longer. This is also a great tip for short, spiky lashes that don't like to curl. They also make heated eyelash curlers, but my eyelash curler contours around my eye so well that I prefer the extra step of the blow dryer.
4. Lengthening Mascara
Jones Road Beauty
I never thought a clean mascara could be so good. Clean beauty has a rap of being natural and no makeup, but this flips that idea on its head. It's the most dramatic mascara I own (and have ever tried), giving me lashes that are so good, they couldn't possibly be real. This makes my lashes so long that they practically touch my eyebrow bone, which is a feat, as I have a lot of space between my eyelid and brows. In a pinch, two coats of this mascara will give me the length, volume, and separation I want for my lashes. And it never flakes, smudges, or gets clumpy. The mascara gods blessed me with this one.
5. Separating Mascara
Maybelline
The key to lashes that look false is keeping the lower lashes pretty separated and natural. On a normal day, I don't want a really bold lower lash line; I'd rather it look clean and natural, as it makes my eyes look bright and awake. With this, I often will opt for a different mascara for my bottom lashes to avoid using my favorite bold lashes on the bottom. This one from Maybelline went viral last year for providing lots of natural-looking length (our editor even ranked it #1 amongst nine other drugstore mascaras), but I love it on my bottom lashes the most. It makes them look separated, dark, and long without being clumpy or heavy.
If you prefer a natural look (couldn't be me), this mascara is great all over your lashes for a separated, "my natural lashes are just extra long" vibe—but if you like a bold look, it's amazing to layer too.
6. Volumizing Mascara
Gucci
Now, on the days I want to go the Twiggy route, where my lashes look like a '60s dream, it's always the Gucci mascara. This mascara was made to be editorial and high-fashion, and oh is it. However, it's also quite buildable, so I can use one or two coats of this and it looks bold, but it doesn't get clumpy or spidery. What I love most is that you can build it up with a ton of coats, and while you do get that spidery look, it's intentional and bold without looking like you just slapped on 100 coats of mascara and can't get out the clumps.
I especially love this mascara when I wear winged liner or a smokey eye because I can coax my lashes into a cat-eye look that elongates my eyes and gives them a sexy, smoldering look. I constantly get compliments on my lashes when I wear this, so if you like to make a statement, this one's for you.
7. Eyelash Separator
Amazon
I avoid clumps like the plague, so this eyelash comb has been a godsend. After I'm finished applying my mascara, I run this through my lashes to separate and comb through them. It removes any gunky bits that might be lingering on the ends of my lashes and makes sure the mascara is evenly distributed across all of my lashes. It's a small step, but it makes the biggest difference. My lashes would definitely look worse without this.