It's that time of year again: we're putting away Christmas decorations, coming back from holiday break, and setting New Year's resolutions. But will 2021 be any different than 2020, 2019, or any other resolutions of New Years' past? If you've never even remembered your goals by the end of most years (much less reached them), you're not alone. According to U.S. News & World Report, 80 percent of resolutions fail (depressing, right?).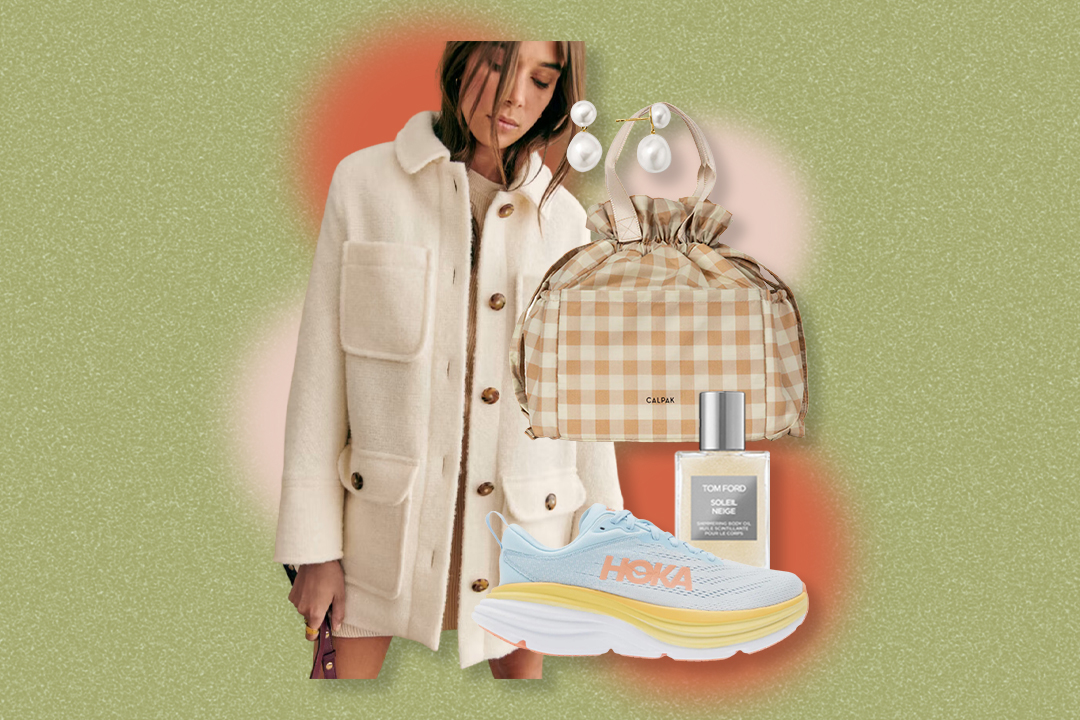 So what does it take to be in the 20 percent that succeeds? We all say #newyearnewme every January 1st, so how do we make sure that 2021 will really be "our year;" the year where we become happier, achieve our healthiest body, and get that dream career? The answer: change your approach. Here are 12 hacks to keep you accountable and help you be in the 20 percent of resolutions that succeed. Look out, 2022!
1. Get in the right mindset
You probably already have your 2021 resolutions, but do you know why you set those resolutions? The first step to holding yourself accountable is to put meaning behind the goals you set. For example, "going to the gym every day" or "getting a raise" are fine resolutions, but you need to look at the bigger picture goal as well. Why do you want to go to the gym every day? Is it to be stronger, feel more confident, or live longer? What about getting a raise: do you want to be more financially independent or feel valued by your company? If you're not looking at the "why" goal, the surface-level goal will never feel motivating enough to last until 2022.
Bottom line: set your resolutions, but make sure you're also reminding yourself why you care about achieving them in the first place. Take some time to reflect or journal about why accomplishing this goal is important to you and how it will make a difference in your life. Months from now, when the newness of resolutions wears off, you won't be thinking, "I have to wake up at 7 a.m. to exercise." You'll be thinking, "I want to wake up at 7 a.m. to exercise because it makes me feel so much happier and healthier throughout the day."
2. Set smaller goals that are easy to reach
Trust me, "losing weight," "running a marathon," or "reading 100 books" are far off goals that will leave you disappointed and unmotivated, no matter what. Instead, break down big resolutions into smaller, more specific goals throughout each week. On Sundays, think about what you want to achieve just that week: fit in four workouts, run three miles instead of your usual two, lift 10 extra pounds, or add greens to two meals a day. By the time the week is over, you'll feel accomplished, proud of yourself, and more motivated to set harder goals for the next week. If week-by-week is not your thing, start in small increments to get to where you want. For example, start with two push-ups a day. Once push-ups feel like a habit, increase a couple more reps or exercises each day until you get to your fitness goal.
3. Prepare what you need in advance
If you prefer morning workouts, lay out all your clothes next to your bed, untie your sneakers, and fill up a water bottle. If you work out in the afternoon, change into your workout clothes first thing in the morning so you'll be ready to go whenever you can fit it in. Having everything ready will not only make it easier to work out, but will put you in the mindset that this workout will happen. Preparation works for nutrition goals, too: meal prep makes it much less likely for you to resort to takeout after a busy workday or snack on unhealthy choices like chips and cookies. Likewise, if you want to have a better morning routine, lay out your clothes, fill up a bottle of water, set out your skincare lineup, and get out the meditation pillow. Bottom line: set yourself up for success to reach your resolutions by preparing in advance.
4. Get a buddy
Do you have a friend, significant other, roommate, or work wife who also wants to stick to their resolutions? Make them your accountability buddy and motivate each other by exchanging healthy recipes, sending motivational quotes, and checking in to see how the other is feeling or keeping up with their goal. You don't have to have the same resolutions to motivate each other, but it certainly helps if you plan to hop on a Zoom yoga class with a friend or set up weekly meetings with your work wife to see how your career resolutions are coming along. You'll be much more motivated feeling like you're in this together.
5. Schedule resolutions into your calendar
When appointments, meetings, or tasks are on your calendar, you know they're going to get done. And you'll probably show up on time, be fully prepared, and never skip. Just because a workout, meal prep session, or personal budget check-in are not work meetings does not mean you shouldn't prioritize them as such. Honor your resolutions like you would any other appointment on your schedule. For example, either sign up for an online workout class in advance (the cancellation fee in itself will be enough to hold you accountable) or put "going on a jog" in your calendar. Not only will scheduling resolutions make it more likely you'll do them, but you're also more likely to prioritize them. Treat a workout, check-in, reading session, meditation time, grocery shopping, etc., like you would anything else on your calendar: show up on time, be prepared, and don't cancel.
6. Set up your environment for success
Maybe you are what you eat, but you are where you live too. Surround yourself with motivating images and rearrange your home environment to help you with your resolutions. If affirmations are your thing, come up with your own, write it down, and post it on your mirror, computer screen, and fridge. Start a vision board filled with motivating images like a picture of yourself from when you felt healthy and happy, or a magazine cut-out of someone achieving your goal (like crow pose or running a 5k). You can also post healthy recipes or pictures of women you admire. Visually seeing your goals as often as possible will keep you motivated. Beyond vision boards and affirmations, make sure your home is setting you up for success. Keep your blender in an accessible spot, display healthier cookbooks on the shelves, leave your yoga mat out, and turn your bedroom into a relaxing oasis if you want to get more sleep this year.
7. Journal your progress
Journaling creates a space for mindfulness, thoughtfulness, and purpose, and can help you achieve all of your goals (powerful stuff, right?). Use a blank notebook for morning pages, record your daily goals in your planner (shoutout to The Everygirl planners at Target!!), or use the Notes app on your phone. Not only will journaling about your resolutions keep you motivated, but knowing you're tracking your progress will hold you accountable. It's a lot less tempting to skip the workout or order takeout when you know that you'll be writing about it later. More importantly, journaling will keep the resolution in the front of your mind, so you'll prioritize it.
8. Have a plan B
So you slept through your alarm and missed your morning workout? Or you're extra hungry and aren't in the mood for your usual smoothie? Have an easy and flexible backup plan, so that you don't completely give up when your plan doesn't work out. Going on a 30-minute walk after dinner or doing a yoga YouTube video before hopping in the shower are great ways to fit in movement and keep you feeling motivated. Likewise, have a few different healthy meal options so that when you're not in the mood for your typical go-to's, you don't opt for fast food takeout. Having a backup for when your plan falls through is crucial to staying on track.
9. Fit resolutions into your routine
Your resolutions can be lofty, but they have to fit into your life. For example, if you hate salad, don't force yourself to eat salads. If you want to get fit but can't run a mile to save your life, don't try to run five miles. Instead, find healthy foods you like and exercises that are fun or make you feel good. Learning how to enjoy achieving your goals will help them stick. Experiment with healthy recipes like plant-based versions of your favorite foods, and test out workouts to find one that you'll not only enjoy, but will look forward to.
Also, don't vow to wake up at 6 a.m. for meditation and a workout if your alarm clock typically rings five minutes before you have to be on Slack. Start with a meditation while your coffee brews, some calf raises while brushing your teeth, and going on a walk while you're on a conference call. There are dozens of ways to fit your resolutions into your likes and routines, and those ways are the key to reaching goals by 2022.
10. Read, listen to, or watch something positive
I love Real Housewives as much as the next girl, but let's be real: bingeing it every night before bed and on my lunch break certainly does not help with motivation (been there, done that). Instead, take a break from your usual Netflix binges to listen to a motivating podcast, read a chapter from a self-improvement book before bed, or (if reality shows really are your cup of tea) stream a show like Queer Eye that will inspire you to be your best self. Filling your time with inspiration and motivation will make you excited to reach your goals. Don't worry, there will always be time for Real Housewives or The Bachelor, but remember that nutrition isn't just what you eat; it's what you read, watch, and listen to as well.
11. Look for one small victory every day
The key to resolution success is not to look at what you have yet to accomplish. Instead, the key is to focus on what you've already done. Looking at how far you've come (even if it is just baby steps) will boost confidence and motivation to inspire you to keep going. Every single day, look for a victory you made towards your final end goal. It could be doing an extra 10 crunches, having a smoothie for breakfast instead of getting an Egg McMuffin, or going on a walk during your lunch break instead of bingeing Hulu. Taking steps towards your final goal (no matter how small) will feel much more motivating than a distant goal that's out of reach. Let each small step be its own victory, and get excited for whatever victories you'll accomplish tomorrow. You'll reach your end goal in no time–2022 will be so impressed.
12. Be flexible and trust your gut
Remember those aforementioned "why" goals? Maybe your resolution is to work out more, but the reason for that is to feel more confident, or perhaps you want a raise, but you want a raise because you want to take a step in your career. The secret to achieving your resolutions (instead of forgetting about them by February) is to focus on the "why goals" and be flexible with resolutions. From now until 2022, there will times when you're too tired to work out, need to take a mental health day from work, or want to enjoy a glass of wine and an entire Dominos pizza on a Friday night. And those times don't mean you're failing at your resolutions; they mean you're listening to what your body needs.
Reality check: if you're not flexible with your resolutions, you'll never be able to keep them. To hold yourself accountable, stay focused on the overarching goals like feeling more confident, progressing in your career, or treating your body well. It will help you stay motivated to keep your goals, but most importantly, you'll be listening to your body instead of external expectations. Even resolutions need balance, not perfection.
How are you holding yourself accountable with your resolutions this year?