While holidays can often bring up visions of filled-the-the-brim dinner tables or hoards of extended family around the fireplace, this year's festivities are looking a bit different. Most of us won't be traveling far for the holidays, and big, boisterous celebrations a la Home Alone will become quiet, more intimate gatherings.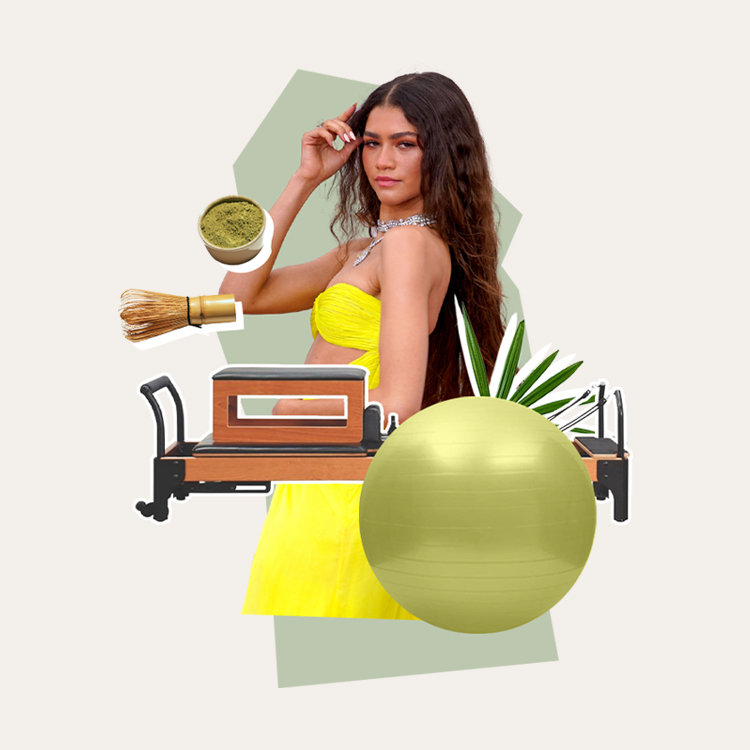 she's (kinda) just like us!
As a self-proclaimed Christmas nut who knows very well that we could all use as much cheer as we can muster this year, I couldn't help but wonder: how will everyone be adapting their festive decor? And so off I swam into the abyss of garlands, candles, and centerpieces to find out. Here, I present my findings and predictions.
All the twinkle lights. All the candles.
Source: @kellyetz
Source: Aimée Mazzenga for The Everygirl
Not that this was ever not the right approach, but mark my words: people are going to get lit this year. Twinkle lights and tapered candles have a way of injecting magic to any space, and when your yearly traditions are altered thanks to a pandemic, we all need to find ways to bring that into our space as much (and as inexpensively) as we possibly can. Bring in extra cozy light by adding battery powered twinkle lights to glass hurricane jars, light tapers on a fireplace mantel or add candle votives to deep window sills.
Working with what you have.
Source: @emily.a.schoen
Source: @thegritandpolish
While I think it's likely that you'll see a lot of us going all out with lights and greenery, I also think we're going to be seeing fewer tchotchkes and excess decor. For many, this year has forced us to pare back, simplify, and focus on what really matters. In place of random Target dollar bin finds or impulse Amazon purchases, we'll see a focus on family heirlooms and simple, handmade pieces that you can create with friends or little ones.
Pared down centerpieces.
Source: @julieblanner
This year, we'll be more focused on the (limited) company we keep than the table settings we create (but that doesn't mean they won't be festive and beautiful!). In keeping with the trend of simplifying, centerpieces will be pared back with long tapers and minimalist arrangements that can be put together in just a few minutes.
Converting the living room to an enchanting cinema.
Source: @kjp
With our usual family traditions feeling just out of reach, we'll be looking for more ways to enhance the ones we can safely partake in, like holiday movie night. You may see more folks investing in creating a true experience with an oversized projector, plenty of twinkle lights, and extra cozy seating.
Create magic from the street.
Source: @mamawatters
2020 has brought up challenging, divisive conversations, but it's also been a reminder of the collective human experience and allowed us to relate to each other in new ways. This year, I predict that more of us will put time and effort into bringing holiday cheer to our home's exterior. What once may have felt like too much work or a waste of time will now feel like a thoughtful way to send a distanced hug to all of our neighbors. Even if you're an apartment dweller, consider placing battery-lit candles in your windows, or installing a simple wreath outside of your living room window.