As a certified homebody, I'm the kind of girl who would rather spend New Year's Eve in than go out to celebrate. Maybe it's just me, but going out seems like a lot of work—getting dressed up, finding transportation, trying to order drinks at a crowded bar—when I have everything I need to have just as much (if not more) fun at home. If you're on the same page and want to ring in the new year from the comfort of your living room, read on for everything you'll need to host a New Year's Eve party that will leave your friends saying, "Times Square, who?"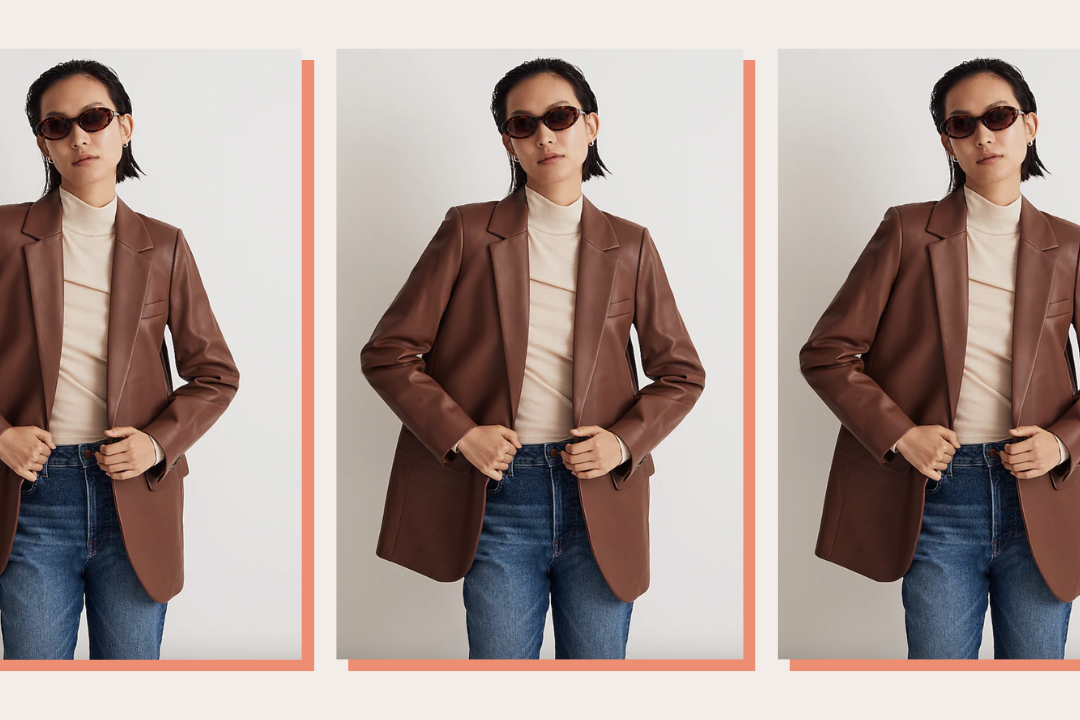 time for your fall wardrobe update!
Get festive with decorations.
I believe a party without decorations is just a meeting. Hosting a New Year's Eve party is your chance to fill your home with all things shiny and glittery—we're talking confetti, balloons, streamers, garland, the works. I recommend keeping the decorations more generic rather than specific to the year so you can use them again in future years. Bonus points if you designate space for a photo booth with a fun backdrop and props for your guests to take pictures.
Serve up themed snacks and drinks.
I think we can all agree that food is the most important part of any gathering, especially when it comes to the holidays. I like to theme my hors d'oeuvres, so last year, I made sugar cookies in the shape of champagne bottles. You could also mix up cocktails with edible glitter, make a disco cheese ball, or set out fortune cookies for a festive snack spread.
Plan some activities.
Let's be honest, it can be tough to stay awake until midnight. Keep your guests (and yourself) entertained and engaged with fun activities throughout the night. Kick things off with a game of champagne pong (it's harder than you'd think) to get everyone in the holiday spirit before breaking out some board games. Or you could take it up a notch and host a murder mystery party. If you'd rather set your intentions for the year ahead, grab your journals and craft supplies to make your own vision boards and manifest your best year yet.
Suggest a dress code.
Just because you're hanging at home doesn't mean you can't dress up. New Year's is the perfect time to go all out, so don't be afraid to put on your sequins and sparkles. Encourage your guests to do the same, and don't forget to take plenty of pictures together in your finest fits. You could also up the ante and give out a best-dressed award at the end of the night. Not feeling fancy this year? Make it a pajama party and wear your coziest loungewear.
Turn on the TV.
I'm not suggesting you just watch movies or the annual Twilight Zone marathon all night (or maybe I am, that sounds fun). But I love being able to see the televised New Year's Eve celebrations throughout the night. Create a viewing station in front of the TV or set up a projector on an empty wall so you can keep tabs on all the celebrity sightings and musical performances and, of course, see the ball drop at midnight. I hear Dolly Parton and Miley Cyrus are co-hosting a New Year's Eve Special on NBC…
Figure out after-party plans.
Whether you're hitting the hay (*raises hand*) or hitting the town after the clock strikes midnight, it's important to make sure you and your guests have a designated driver or safe ride service if you've been drinking. Some major cities offer free rides through their public transportation, and some ride-share services honor coupon codes for free or discounted trips to ensure you get home safely without breaking the bank.
You could also turn your New Year's Eve party into a sleepover if you have enough room to host guests overnight. Prep your guest room with clean sheets, and add water and Advil to the bedside table in case of hangovers. This way, you also get to spend the first day of the new year with your besties!