Perhaps you consider yourself a fashion girl—always on top of the latest trends and a walking encyclopedia of celebrity styles and outfits. Or perhaps you don't consider yourself a style connoisseur but are eager to put your best foot forward every day, presenting yourself to the world in a way that both gives you self-confidence while signaling to everyone else that you are a force to be reckoned with.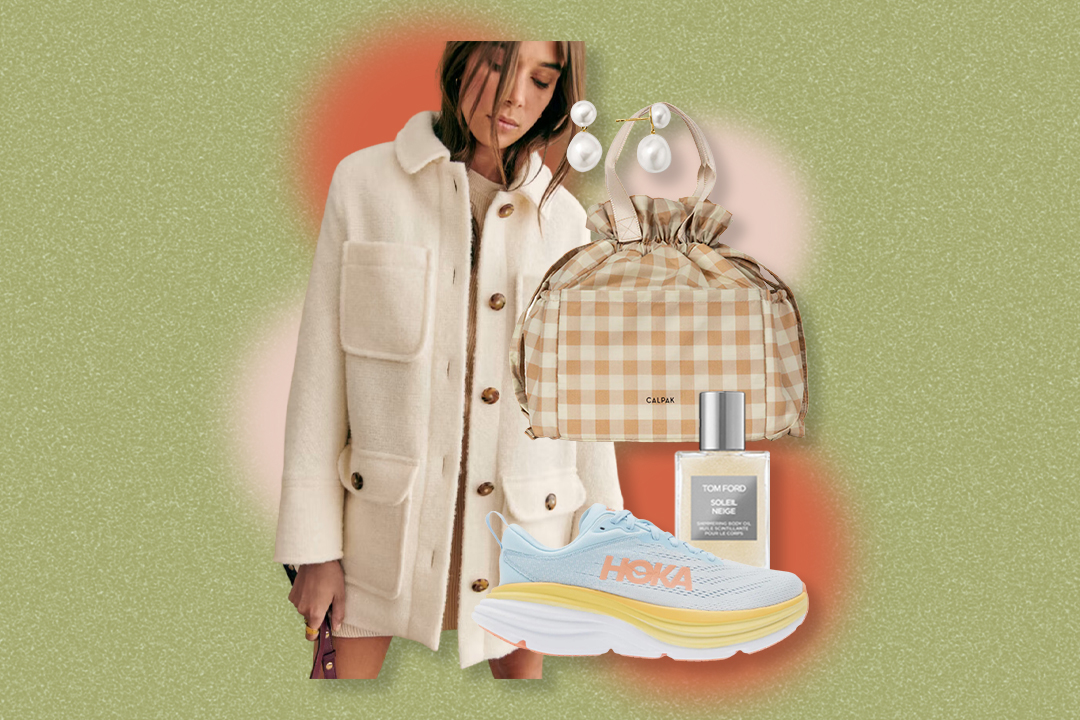 Regardless of which you fall into (or if you tend to fall somewhere in-between), many of us can probably agree that there is a lot of value in feeling put together. We can probably also agree that sometimes, feeling (and looking) put together is easier said than done—particularly when you are running on zero time and perhaps even less energy.
It's true: even the self-identifying fashion girl has off days. Life obligations pop up, closets become overrun, social events fill your calendar, and before you know it, you're feeling run-down, uninspired, and totally detached from whatever clothing pieces you're throwing on to simply survive the day. But that's no way to live.
Getting dressed should be an enjoyable part of your day. And, when done right, it can even give you a much-needed energy boost. Here are some tips for feeling re-inspired to get dressed in the morning and how to look put together, even when you're running on empty.
Pick your outfit out the night before
Get excited to get dressed by planning your outfit the night before. For a number of us out there, mornings aren't necessarily the time of day that we thrive. If you can relate to this, knowing that early hours mean feeling groggy and bleary-eyed, do yourself a favor and plan ahead. Even if you are a morning person, the time between when your alarm goes off and when you have to get to work tends to go by at lightning speed. By coordinating your outfits the night before, you're doing morning-you a solid. Plus, chances are, you'll enjoy putting your outfits together a whole lot more when you're doing so at a time when you're not feeling rushed and exhausted.
If you're feeling particularly motivated, you may even consider planning your outfits for the entire week in one go.
Reach for dresses, jumpsuits, and rompers
Dresses, jumpsuits, and rompers are a tired woman's best friend. Why? Because they are outfits in and of themselves. Aside from planning corresponding accessories and shoes, these pieces are one-and-done. Take advantage of this beautiful simplicity and reach for these styles on days when you're feeling particularly rushed. Another bonus? These styles also tend to be extremely comfortable. Win-win!
Reach for classic pieces
An easy way to feel put together is by channeling your inner cool girl and reaching for timeless pieces that will never go out of style. Think white button-downs, flattering trousers, blazers, gold jewelry, and loafers, to name a few. These styles are all magical in their own right; no matter your state of mind, you can't help but feel more put together when you're wearing them. When in doubt, classic trumps trendy—especially when you're working with limited time and energy.
Take advantage of accessories
If you plan an outfit but find it lacking once you actually put it on, don't write it off at first glance. Instead, try dressing it up with accessories. An eye-catching piece of jewelry, a flattering belt, or a well-coordinated hair accessory can work wonders for zhuzhing up an ensemble, making it look and feel as if you've put extra energy into your look—even if the actual energy required only equated to clasping a necklace or clipping a barrette.
Set yourself up for success
Whether you're planning your outfit the night before or putting something together in the morning, make sure that your closet is optimized and ready to work in your favor. This means ditching any and all items that don't bring you joy. Itchy sweaters, jeans that no longer fit right, skirts that are too short for your 9 to 5—if you don't wear it, or you don't feel great in it, it doesn't deserve a place in your wardrobe. Clearing the filler items from your wardrobe will make putting 10/10 outfits together that much easier, saving you both time and effort.
Create a capsule wardrobe
While you're reaching for classic pieces, consider giving a real go at a capsule wardrobe. By curating a wardrobe consisting entirely of quality, timeless pieces that can be mixed and matched with ease, you take a lot of guesswork out of planning your outfits. This can save you time and also help you feel put together no matter what you grab from your closet in the morning.
Pick a statement piece and plan your outfit around it
If you're in need of a real energy boost, planning your outfit around an eye-catching piece is the way to go. This might be a pair of show-stopping shoes, a boldly patterned top, a make-you-look-twice pair of pants, or a statement bag. If you're not afraid to go all in, this approach can give you a mood boost on even the dreariest of days.