It's a big job — transforming a house into a place you can call home, especially a well-designed, picture-worthy one. It seems there's always something that needs changing or updating! But taking on a major renovation isn't always in the cards. It's disruptive, costly and you have to live for days, if not weeks, amidst dust and debris. How can we update our homes while avoiding major renovations?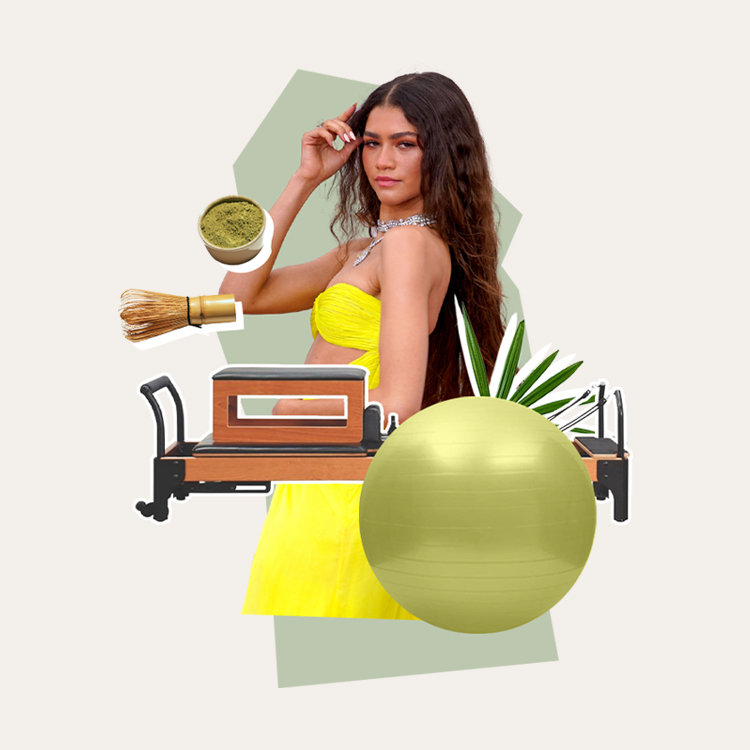 she's (kinda) just like us!
Well with a few cosmetic changes that literally anyone can do, you can give your home a refresh without breaking the bank or creating utter chaos in your life, we promise! Here's how…
Source: The Everygirl
Clean, Declutter & Organize
It seems simple but a deep cleaning and decluttering can instantly revitalize a room and make our home much more livable. It can even inspire us to do more! But even if you only go this far, it will surely make a major difference in refreshing your home. Set goals to clean and declutter one space at a time, and then work to organize anything left behind.
Source: Michelle Janeen
Reimagine Your Layout
Start by reconsidering your existing furniture choices. Are they the appropriate scale? Are they in the right place? Try re-arranging things or even losing pieces that just don't fit. You'd be surprised how doing this can make your space seem more open and airy, while also becoming more functional. Plus, it's actually kind of fun to shake things up a bit and change your furniture layout. It can make it feel like a whole new room!
Source: The Everygirl
Consider Re-styling
Sometimes all it takes is a bit of redecorating to curb those renovating needs. Take a look at the surfaces in your home – console tables, bookshelves, couches, counters – and clear them completely so you can start with a fresh outlook. Then spend some time and energy restyling. There are so many tips and tricks out there for styling various places in your home, and rightfully so. It can make a space feel balanced, chic and well thought out – no renovation required!
Spruce up the Walls
Nowadays, it's easy to add a little punch to your walls with removable wallpaper. A lot of these new lines come in trendy patterns and beautiful graphics that will make your room look like you hired an interior designer. Plus they're easy to install and remove later if you change your mind. Another project that can completely transform a room is adding some moulding details. Now, this does require a bit more construction knowledge and some DIY skills, but at least it's a smaller weekend project versus a full scale reno.
Source: The Everygirl
Update Window Treatments
Windows often get overlooked because we tend to struggle with deciding on a style, opting to leave them bare or just sticking with plain 'ol blinds. But changing your window coverings can make a huge impact from a design standpoint and frame a potentially beautiful view outside! You can go bold with graphic curtains, subtle with sheers or add some gorgeous texture with woven wood shades. Consider painting your classic plantation style shutters white to give them a fresh new life.
Source: The Everygirl
Switch out Dated Hardware and Finishes
When it's simple to do, there's no excuse not to update your cabinet pulls and handles in both the kitchen and bathroom. It's one of the oldest tricks in the book! Opt for trendy brass knobs or black pulls to give your space a more modern feel. Just make sure to choose something that fits your existing cabinet holes. You can also switch out dated faucets and accessories like towel bars and toilet paper rings for a quick update. Even swapping out old door handles can make a big difference!
Change Your Lighting
The right lighting can honestly bring a room to life. In today's market there are so many gorgeous options, it's becoming so easy and affordable to get that designer touch through lighting. Take a look at your home and find ways to layer in light through wall sconces, floor and table lamps. You'll be amazed how a dark corner can feel more energized or a couple of accent lights can instantly cozy up your bedroom. And then take it one step further and start replacing dated light fixtures, which can instantly modernize a space. Now you may have to hire an electrician depending on your knowledge, but it doesn't take much to replace a ceiling fixture or change that old vanity light.
When in Doubt, Paint Will Do
This list just wouldn't make sense without including a section on painting. It surely makes the biggest impact in a room and can be the simplest problem solve. A room looks drab? Paint it. A piece of furniture looks shabby? Paint it. Kitchen cabinets need a facelift? Paint them! Heck, you can even paint your backsplash. Without a doubt, a new coat of paint can go a long way when it comes to revamping our rooms without major renovations (case in point: Bre's kitchen makeover, which is 90% new paint!!).
How do you like to make updates with renovating? Share your best tips in the comments!