Especially at a time that feels like nothing is normal, it's important to feel special and do what you can to make your time at home noteworthy without going against the guidelines of social distancing. And it's actually a lot easier than you think: simply do what you would normally do if you weren't stuck inside. So, I actually put it to the test. And it turns out, spending the last weeks of summer doing exactly what you want is exactly the way we should all spend it.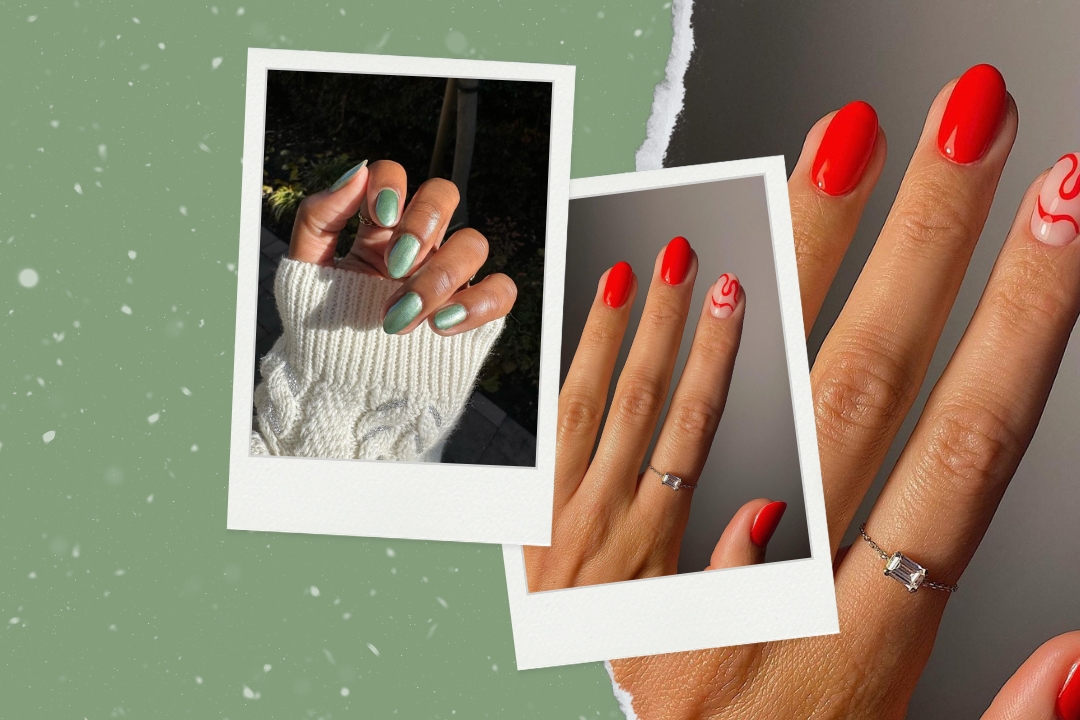 every one of them is a certified sleigh
Since we've all been stuck at home, our traditions have likely gone out the window, along with the bittersweet feelings of summer ending and moving into fall. For me, ice cream is one of my favorite summer traditions. My family and I eat ice cream basically every night when I'm at home, but I've been noticing the less-than-ideal effects that habit has on my body. My stomach and my wallet were looking for a more mindful option, one that gives me the creaminess and sweetness of real ice cream without all the sugar and stomachaches, plus makes me excited to spend the last days of summer. So, I decided to try Bubbies Mochi Ice Cream instead, and trust me: my ice cream habit isn't going away anytime soon, and my favorite summer activity will reign supreme.
If you've never had mochi before, the experience is a little different, but a delicious one at that. It has a soft, chewy texture on the outside, while the inside is filled with your favorite creamy, rich ice cream. Bubbies are available in an abundance of flavors with everything from the classics to exotic fruits and unique flavor combinations, so no matter your favorite treat, there's something for you. They're gluten-free, non-GMO, and made without corn syrup, which makes them different from other mochi products on the market. My favorite aspect of Bubbies is how good they taste and how unaffected my body feels afterward. I'm used to feeling overall blah after eating ice cream, but Bubbies Mochi feels light (without losing all the flavor).
Bubbies also has Cookie Dough Ice Cream Bites; basically, the same concept of mochi except it's cookie dough filled with ice cream. It's like the best cookie dough ice cream you've ever had—trust us! Our favorite flavors are Strawberry Sugar Cookie, Vanilla Birthday Cake, and Vanilla Chocolate Chip, but they're so good, we can't really pick favorites. And bonus: they are gluten-free!
And when I like something, you know I have to find some way to tie our editors' favorite personality test, the Enneagram, into it. So, here's our favorite Bubbies flavors and which Enneagram type would love them the most. But truly, they're all a 10/10. And when you're ready to try our new favorite treat for yourself, visit the Bubbies Product Locator to find where to purchase near you!
This summer has been a joy for you, ones. You've been able to get sh*t done exactly how you want. But don't get too ahead of yourself when it comes to planning for fall (which I know you're doing!). Instead, focus on soaking up that last bit of summer sun with a picnic or reading in the park (socially distant, you know the drill!).
Your Ice Cream Flavor: Pistachio
Ones are into the sweet and savory, making this nutty Pistachio flavor their ice cream of choice. Grab one of these to indulge on the go, possibly during your next grocery run to make the mundane parts of your day feel worthy of a treat too!
Twos are some of the most fashionable on the Enneagram (but I'd be remiss to say basically all types have some fashionistas amongst them), so they're probably getting excited to pull out their fall fashion favorites. But don't get too excited, two! Summer is still here, and now's the time to wear all those bright colors and short-shorts and flowy dresses in your closet!
Your Ice Cream Flavor: Strawberry
Just like strawberry ice cream, twos are sweet and bubbly, as their pink coloring describes. They'll especially love the share-ability of Bubbies' ice cream—order a six-pack of Bubbies and share them with all of your isolation buddies (or even order them for your friend to share over a video chat happy hour!).
After a summer of keeping yourself busy (because no three would be caught dead doing "nothing"), embrace the end of this glorious season by actually allowing yourself to relax. Our favorite way is by reading a book you've had on your to-be-read list for a while—particularly a summer favorite!
Your Ice Cream Flavor: Passionfruit
Although threes might not get the vacation they deserve this summer, get a taste of the tropics with this ice cream. Threes are passionate and energetic, just like Bubbies' Passionfruit Mochi Ice Cream. Take a little time off from planning and dreaming to enjoy a treat.
I'm a firm believer that fours love to have fun, especially when it involves making or creating something from scratch. We're in a unique summer where crafting your own cocktails is all the rage, and it's a great way to stay at home but still have fun! Whether you're sticking with a fancy at-home Old Fashioned or a festive summer cocktail, you can't go wrong with these recipes.
Your Ice Cream Flavor: Mango
The act of biting into a perfectly ripe mango is often how I feel next to a four: blissed. Fours are sensitive and bright and personal (unlike their moody, reserved stereotype I find!), so they make you feel happy and calm in the same way a decadent mango tastes on a hot day. Fours, don't be afraid to grab one of these and make your next masterpiece.
Just because you're keeping your circle small doesn't mean you can't have fun. Host a summer barbeque with your crew (or just you—all the corn on the cob to yourself!) to celebrate those last warm nights of summer. The curiosity in you might even intrigue you to try a new recipe on the grill!
Your Ice Cream Flavor: Lychee
This treat is refreshing and indulgent, just as a five likes it. Fives are resourceful, alert, and ever-curious, so they'll be delighted and intrigued by the ever-so-slightly sweet taste of lychee ice cream, especially after a long day of work.
Normally, summer is a time of flings and friendships where it's easy to meet new people. Although this year definitely looks different, you don't have to give up the social aspects of summer at all. Whether you're hopping on a dating app, catching up with an old friend on social media, or reaching out to new people, meeting someone new before fall begins is a great box to add to your bucket list.
Your Ice Cream Flavor: Triple Chocolate
Can you really ever go wrong with chocolate? Nope, and I generally feel the same about having a six as a friend. They're dependable, will always be there when you're going through a heartbreak, and just always taste good.
Sevens are likely soaking up the sun as we speak, but it's important that they keep pushing through summer regardless of their weighing to-do lists and obligations. Whether you've already created a summer bucket list or not, revisiting it before the end of summer will give you some added motivation to tick those things off and try something new. Next up: perfect your at-home manicure!
Your Ice Cream Flavor: Blood Orange
These on-the-go treats are basically a dream for sevens, and the Blood Orange flavor has everything they want in a treat: bold flavor to match their personalities! These have that citrus flavor from the orange with extra sweetness from the raspberry.
Just because your summer has been slow doesn't mean it can't end with a bang! As an eight, it can become easy to close-off and stay to yourself when you feel out of control (and the current climate in our world right now is anything but in control). Keep your spirits up by staying as social as possible. Call your BFFs, text your mom every day, go on socially-distant walks—whatever it is you need to do to feel connected.
Your Ice Cream Flavor: Green Tea
Green tea is often an acquired taste, and I'd liken the same to my fellow eights out there. They're powerful and strong, but they're also often loyal, protective, and courageous. They're always thinking of ways to get ahead, and let me tell you, this Green Tea Mochi Ice Cream is just the indulgence before a big brainstorming session.

Nines are most definitely loving the slowness of this summer unlike their two and eight friends, but it doesn't mean they aren't missing out on their usual summer traditions. Instead, try to recreate a tradition at home. If you normally go out for ice cream a lot, grab an ice cream treat to enjoy at home. Or if you love going to the beach, try to recreate it with what you have (a rooftop, a park, or even putting your bathing suit on in your apartment and laying on the couch with a good book!).
Your Ice Cream Flavor: Vanilla
Vanilla is the most sensible, identifiable flavor in the ice cream game, which I'd have to agree is the same for a nine. You can spot a nine from a mile away because they're generous, fully empathetic, and easy-going. There is never a time in which vanilla ice cream won't satisfy you, so indulge in the classics nine, you deserve it.
This post was in partnership with Bubbies, but all of the opinions within are those of The Everygirl editorial board.