My younger self always thought an adult kitchen was packed with fancy gadgets and serving pieces, ready to entertain a large group of people at a moment's notice. When I got married in my late 20s, I created my wedding registry with this in mind. I asked for roasting pans, dozens of wine glasses, and an electric knife meant to cut the Thanksgiving turkey. Now, in my 30s, I realize that many of these items were very unnecessary for my everyday life and needs.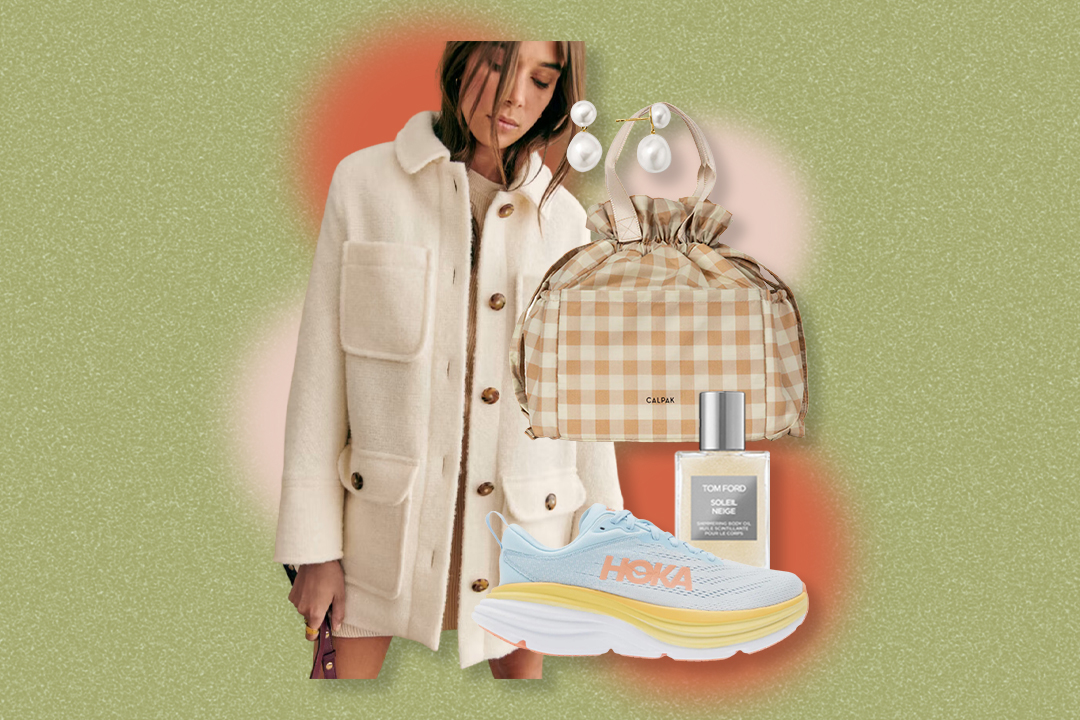 In reality, my husband and I have always lived in one-bedroom apartments with modest kitchens. I have never been the kind of person to host large dinner parties, even though I once daydreamed about it. Of course, how you stock your own kitchen depends on your lifestyle and how much you cook or entertain, but I've found that my personal kitchen essentials are much simpler than what I thought they'd be in my 20s. These are the kitchen items I actually use that I would wholeheartedly recommend investing in by the time you're 30.
1. Glass Food Storage Containers
Saying goodbye to cheap, plastic food storage containers has been one of my better life choices. All that plastic is—let's face it—pretty terrible for the environment, especially since these containers do not last very long. The plastic cracks, the shape warps, and the lids are all too easy to misplace. Instead of buying and re-buying plastic containers, opt for glass that will last for much longer.
Glass storage containers are dishwasher- and microwave-safe, easy to store, and non-porous—so they won't give your food a plasticky taste after some time in the fridge. Plus, it's really hard to break or crack them. Glass containers also look way more put-together, whether they're stacked in a cupboard or filled with leftovers in your fridge. The quality is just so much higher than plastic containers, so you can feel good investing in these grown-up kitchen essentials.
2. A Good Set of Knives
You don't have to be a chef to work with good knives. Even if you're putting together the simplest of meals, you're bound to have to chop or slice some ingredients. Dull or cheap knives can make food prep unnecessarily challenging and time-consuming—and even unsafe. A quality set of knives will make your time in the kitchen so much more relaxing and enjoyable.
There are lots of options out there, but I recommend a knife set that includes a sharpener or honing steel. Knife blades dull over time, but regular upkeep will help them stay sharp. I also like sets that include a pair of kitchen shears. These are great for cutting herbs, opening up packaging, and cutting through food like quesadillas, pizza, poultry, and meat.
3. A Nice Blender
I own a Vitamix, the crème de la crème of blenders, and IMO, it's worth every penny. With a really nice blender, you can make the best smoothies, acai bowls, protein shakes, and "nice" creams (it blends even the toughest frozen fruit!). Some can even double as a juicer, and blending soups and sauces will be a breeze. It's definitely an investment, but if you use a blender on a consistent basis, it's a worthwhile splurge that will last a long time.
Most Vitamix blenders come with a standard 64-ounce container, which felt too big for my household of two. A few years after we got our Vitamix, my husband and I swapped it for a 32-ounce container, and the size is way more manageable. Our Vitamix is one of the best investments we've made—maybe ever—and I can't recommend it enough.
4. A Slow Cooker
A slow cooker is a cold-weather staple if you ask me, and thankfully these kitchen essentials don't cost an arm and a leg. The allure of this appliance is, of course, tossing your ingredients in, setting it to low, and coming back in 6-8 hours to a delicious meal. I love making chili and soups in my Crockpot, and it's great for dump cakes—simply toss in a boxed cake mix with butter and pie filling and you have an incredible dessert with minimal effort. I'm all about making the best use of my time these days, and I love that my slow cooker does most of the work for me.
5. Quality Cookware
The kitchen of my early 20s was full of hand-me-down pots and pans. As a recent college grad, I definitely appreciated using my family's old cookware, since I didn't need anything fancy—I just needed the basics to get by. But eventually, I felt the itch to invest in my own kitchen things, and new pots and pans were high on the list.
I'm someone who doesn't spend a ton of time over the stove, but I still think every kitchen should have at least one quality pan, whether you use it to make eggs, sear meat, or sauté vegetables. I am partial to the Always Pan—I treated myself to one two years ago when it was on sale for Black Friday, and the hype is definitely real. It's an excellent pan that does it all, and it looks beautiful on my stovetop. I love mine and use it every day!
6. An Air Fryer
A few years ago, I felt like I was the only person on the planet who didn't own an air fryer. I kept hearing about all these amazing recipes, and my friends were in love with theirs. I didn't really know what I was missing… until I got one. The air fryer is now a go-to kitchen appliance in my house—it's even replaced our toaster oven.
I have a Ninja Foodi, which also grills, roasts, dehydrates, and bakes—but the air fryer setting is the one I use just about every day. I use it to make toast, crisp up Trader Joe's hash browns, and reheat leftover pizza. The best part is that it's quick and easy. Air fryers can be a challenge to store since they tend to be a little large, but because of how much we use ours, I make space for it on my kitchen counter.
7. Dinnerware You Love
For some, plates and bowls don't need to be fancy or personalized, but my Anthropologie dinner plates and latte bowls are some of the most beloved pieces in my home. No matter if your dishes are classic and white or colorful and bold, it's nice to have dinnerware you love using. A beautiful plate is a simple pleasure that I believe is worth investing in, and elevating an everyday experience like eating dinner is a great way to boost your mood and romanticize your life.
8. Basic Serveware
By the time you turn 30, it's a good idea to have some basic serveware on hand. Even if you don't regularly host big dinner parties, you're bound to have a guest or two every once in a while. A few serving forks and spoons, a big salad bowl with tongs, and at least one serving platter are good places to start with these kitchen essentials. That way, you at least have the basics down, and your guests will be able to fill their plates without using their own forks and knives from the table!